Missouri Journalism Students Receive Society of Professional Journalists' Regional, National Awards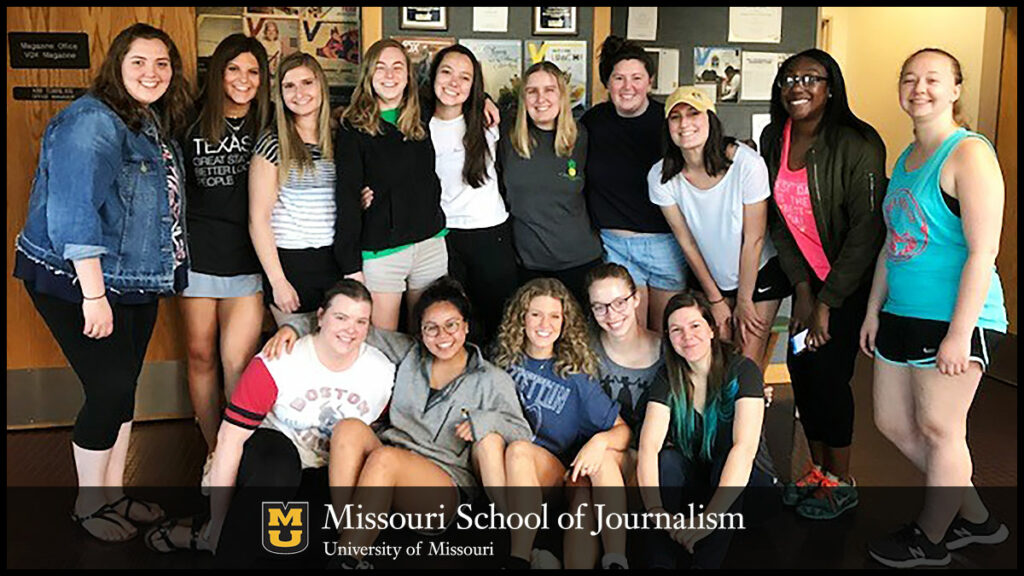 The staff of Vox Magazine was named as a finalist for "Best Student Magazine" in SPJ's 2018 Mark of Excellence Region 7 Awards, just one of the recognitions Missouri students received from SPJ at the regional and national level.
Vox Magazine a Finalist for Best Student Magazine
Columbia, Mo. (July 18, 2019) — The Society of Professional Journalists' recognized several students from the Missouri School of Journalism in its regional and national Mark of Excellence contests earlier this year for top content.
The local work was published in the students' respective newsrooms – KBIA-FM, the Columbia Missourian and Vox Magazine – three of the School's hands-on learning, Missouri Method newsrooms.
Region 7 honorees were recognized in Warrensburg, Missouri. Region 7 is made up of Iowa, Nebraska, Missouri and Kansas.
First place regional winners then went on to compete with winners from across SPJ's 12 regions during the national competition. SPJ's national winners were then recognized in San Antonio at the Excellence in Journalism conference.
2018 Mark of Excellence National Winners and Finalists
Magazines: Non-Fiction Magazine Article
Art/Graphics: Feature Photography, Large School Division
Radio: Radio News Reporting
Radio: Radio In-Depth Reporting
2018 Region 7 Mark of Excellence Award Winners and Finalists
Newspapers: General News Reporting (Small) 1-9,999 Students
Magazines: Non-Fiction Magazine Article
Best Student Magazine
Finalist: Staff of Vox Magazine
Arts/Graphics: Feature Photography (Large) 10,000+ Students
Arts/Graphics: Photo Illustration (Large) 10,000+ Students
Finalist: Phu Nguyen, Worth the Work
Radio: Feature
Radio: In-Depth Reporting
Radio: News Reporting
Radio: Sports Reporting
Videography: Online/Digital News
Videography: Online/Digital Feature
Updated: November 10, 2020
Related Stories
Expand All
Collapse All
---