KBIA-FM Wins SPJ Sigma Delta Chi Award for Radio Documentary
The Yearlong Project Examines Life in Heartland, an Intentional Christian Community in Northeast Missouri
By Rebecca Dell
Columbia, Mo. (April 23, 2015) — KBIA-FM will receive its first Sigma Delta Chi Award from the Society of Professional Journalists. The program honors the best professional U.S. journalism in print, radio, television, newsletters, art/graphics, online and research categories.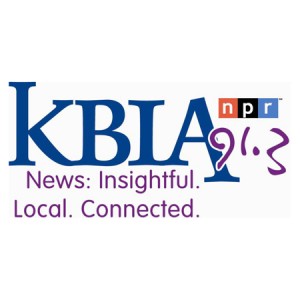 Missouri School of Journalism senior Abigail Keel; Casey Morell, MA '14; KBIA-FM news director Ryan Famuliner and former news director Janet Saidi earned the prestigious award for their documentary, "Heartland, Missouri."
"This is KBIA's first Sigma Delta Chi Award, so it's a huge honor," Famuliner said. "'Heartland, Missouri' was an ambitious story for a newsroom of our size to tackle, and it's encouraging that the judges said we were able to tell the story well."
KBIA is mid-Missouri's NPR-member station. Its multimedia, multiplatform newsroom provides resources for students to produce stories with audio, video and text for the kbia.org website while also producing traditional radio newscasts. It has been ranked as one of the top 10 NPR member stations in the U.S. for more than 25 years. KBIA earned its third National Edward R. Murrow award in 2014, which is given by the Radio Television Digital News Directors Association.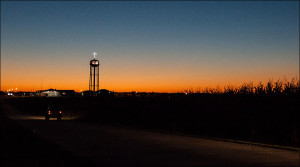 The radio documentary delves into life at Heartland, a Christian community in northeast Missouri run by millionaire Charles Sharpe. Famuliner spent a year on the project, starting the reporting with Morell and then working with Keel once Morell graduated. Saidi went along on the Heartland visit and helped with editorial support.
The documentary focuses on many aspects of the community. One of the more controversial ventures is Heartland Christian Academy, a private K-12 school, which operates with almost no state involvement. KBIA interviewed former students, current residents and others who offered a complex perspective on the benefits of the community, as well as of the school's strict rules and corporal discipline. Through Keel's radio narrative, the team pushes listeners to consider religious freedom and what that means for government oversight of education and youth programs.
"This story is as much about state government as it is about this very unusual and interesting intentional Christian community," Famuliner said.
The story drew opinions from the online and local community.
"It was the kind of response I like to get as a news director: Everyone was a little unhappy," Famuliner said. "People who were critical of Heartland think we didn't villain-ize the place enough; people who love it wanted to hear more praise. Ultimately, this is a story with a lot of gray areas, and I think our final product reflects that very fairly."
Famuliner said the project will help KBIA be better prepared to train students on long-form audio journalism. Keel said she appreciates how the Missouri method of hands-on learning is launching her career in public radio.
"I learned so much more about journalism ethics, sourcing, interviewing and audio production from actually reporting and producing this story than I ever could have sitting in a desk in front of a whiteboard," she said.
This story, as well as other top stories from news outlets around the nation, will be honored at the Sigma Delta Chi Awards banquet that will be held on June 26 at the National Press Club in Washington, D.C.
Updated: September 4, 2020
Related Stories
Expand All
Collapse All
---