Professor Robert Greene Nominated for Prestigious Documentary Award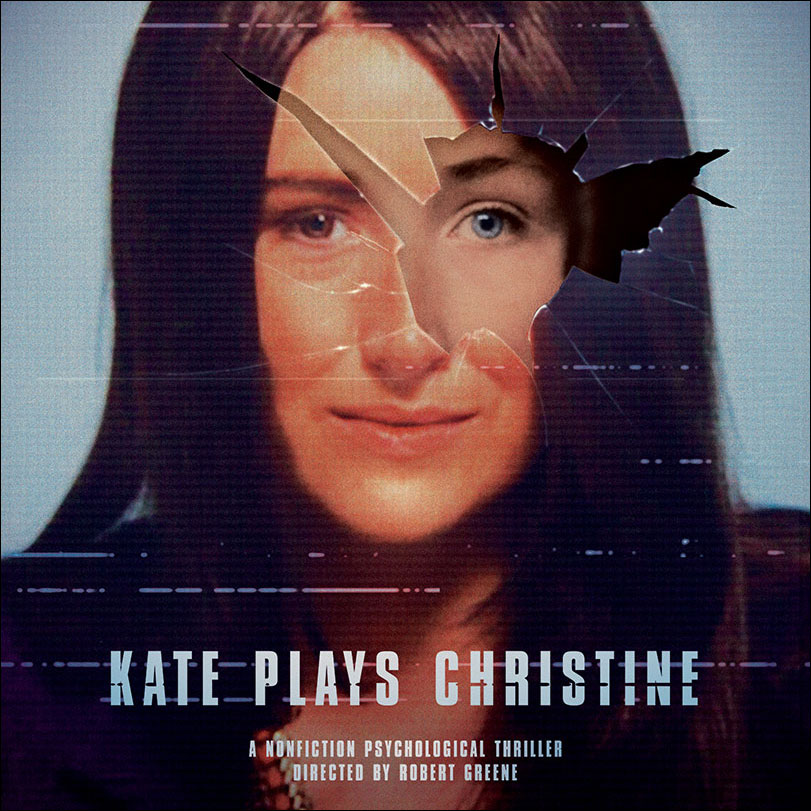 Filmmaker Receives Second Nomination for Outstanding Achievement in Directing at 10th Annual Cinema Eye Honors
By Jacqueline LeBlanc
Columbia, Mo. (Nov. 16, 2016) — Robert Greene, noted documentary filmmaker and filmmaker-in-chief at the Jonathan B. Murray Center for Documentary Journalism, was nominated for his second Outstanding Achievement in Directing award at the Cinema Eye Honors. The nomination is for his 2016 film "Kate Plays Christine." The 10th annual awards ceremony will be held on Jan. 11, 2017, at the Museum of the Moving Image in Astoria, New York.
Cinema Eye Honors was co-founded by filmmaker A.J. Schnack, BJ '90, in late 2007 and recognizes excellence in non-fiction and documentary filmmaking. Cinema Eye was the first organization to present annual awards for documentary in the fields of cinematography, original score and graphic design. It also is the only organization, aside from the guilds, to recognize outstanding direction and production.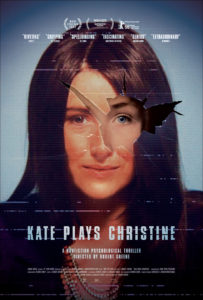 Nominees are selected by a committee made up of documentary filmmakers and representatives from film festivals around the world. Eligible members – comprised of hundreds of directors, filmmakers, non-fiction film distributors and past nominee and winners – vote for the winner.
"The thing that makes this nomination special is that it's chosen by filmmakers, critics and programmers in the documentary film world, so this is essentially chosen by your peers," Greene said. "You're up against hundreds and hundreds and hundreds of other documentaries that have played at Sundance and True/False and a bunch of other festivals, and you're chosen by your peers and by the community to be given these nominations."
"Kate Plays Christine," a nonfiction thriller, is Greene's fifth film and second to receive a Cinema Eye Honors nomination. His previous film, "Actress," received nominations for directing and editing in 2015.
"Kate Plays Christine" follows actress Kate Lyn Sheil as she prepares to play the role of Christine Chubbock, a Florida newscaster who committed suicide on air in 1974. Much of the film revolves around Sheil's attempts to understand and portray an impossible role.
"The documentary is about an actor trying to understand the role and play that role, and what you see then is that lines between reality and fiction kind of blur as she gets closer and closer to ultimately deciding if she can go through with the re-enactment of the suicide," Greene said. "That's sort of a starting place to think about the movie. For me, documentary is a launching pad for exploring all kinds of ideas, and this is what we were trying to do with this movie."
Greene had been thinking about the film for a decade but came up with its inception and shot the film before the documentary journalism program's inaugural semester in 2015. He edited it while teaching his first semester and was able to include his students in the editing process by assigning them footage of a particularly hard scene to edit from his film.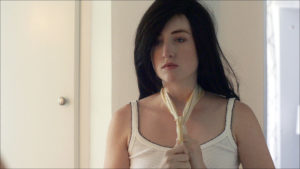 "That was partly just an assignment because it was fun to do that while I was editing the same material, but it was generally another way to generate ideas and it really helped that scene," Greene said. "I also just came into class every day dealing with the real pain of trying to edit this crazy movie together, and I think those were real world lessons that were unique to the moment that we couldn't really replicate at another time."
He also showed his students a full cut of the film late in the process, which was the only sort of pre-screening that he did for a group of people. The students were able to provide their input and help move the film forward.
While Greene was screening his film for his students, he received a phone call from Los Angeles informing him that "Kate Plays Christine" would premiere at Sundance Film Festival. At Sundance, Greene won the U.S. Documentary Special Jury Award for writing. The documentary also played at the 2016 True/False Film Festival in the Missouri Theatre.
Stacey Woelfel, director of the Jonathan B. Murray Center for Documentary Journalism, said Greene's experience in filmmaking has been crucial for their students' learning experience and exemplifies the School's Missouri Method.
"When we set up the program, we knew we wanted a filmmaker to be one of the professors," Woelfel said. "One of the benefits for him and for us is that his filmmaking career continues. He's been working on "Kate Plays Christine" since he's been working with us. It's nice to see him be nominated for best director."
Woelfel said that Greene's nomination is not only an exciting opportunity for him, but also for the documentary journalism program.
"Robert's going to go to the event, so I think that's an exciting chance for him, but that's great for the school, too," Woelfel said. "When he's there he gets to talk about what he's doing now. This is just another chance for important and big name filmmakers to hear about our program, find out what Robert's doing and find out what our students are doing."
Greene agrees that it's important for the program to be associated with Cinema Eye Honors.
But on a more personal level, being nominated alongside people who have directed some of the year's best documentaries is enough of a victory.
"Cinema Eye represents one of the best things going in the industry. I would have been there anyway whether I was nominated or not because it's so important for the Murray Center to be a part of because we want to engage with the documentary film community," Greene said. "But to be there having been nominated is just crazy. It adds such significance and makes me emotional to think about."
Updated: October 9, 2020
Related Stories
Expand All
Collapse All
---