Documentaries by Professor, Alumnus Selected to Premiere at Sundance Film Festival
'Kate Plays Christine' by Assistant Professor Robert Greene and 'Speaking Is Difficult' by AJ Schnack, BJ '90, Will Open at the Utah Event in January
By Annie Rees
Columbia, Mo. (Dec. 21, 2015) — "Kate Plays Christine," a documentary by Missouri School of Journalism Assistant Professor Robert Greene, and the documentary short "Speaking Is Difficult," by AJ Schnack, BJ '90, a Los Angeles-based nonfiction filmmaker and writer, have been selected to premiere at the 2016 Sundance Film Festival.
"Kate Plays Christine" is a psychological thriller about an actress (Kate Lyn Sheil) preparing for the role of Christine Chubbuck, a Florida television host who committed suicide on air in 1974, the same incident that partially inspired the 1976 movie "Network."
"It's totally amazing to be able to give the movie this platform," Greene said. "Sundance is the top competition for any documentary in the United States and proves a major launching ground for the films that premiere there."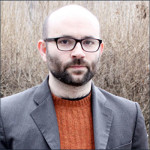 Greene acts as the filmmaker-in-chief at the School's Jonathan Murray Center for Documentary Studies, which officially began classes in August. Jonathan Murray, BJ '77, founder and executive consultant of Bunim/Murray Productions, gave a $6.7 million gift to the School to create the Jonathan B. Murray Center for Documentary Studies. The goal is to provide innovative teaching, professional outreach and research programs at the School that will bring together talented students, faculty and professionals from around the world.
Greene finished editing the film during his first semester teaching this fall, involving his documentary journalism students in the final film edits. Greene gave the students small snippets from the film to edit together a short sequence themselves. They watched all the different combinations and iterations together in class.
"The students got to see me go through the process on a personal level," Greene said.
The Sundance showing will help promote the School's new documentary journalism program, said Stacey Woelfel, the Center's director and associate professor.
"This is what we want the program to be, in part – cutting edge, using real projects to help students. It's the Missouri Method at work," Woelfel said.
"Kate Plays Christine" explores themes of suicide, voyeurism and the nature of performance. The mysteries surrounding Chubbuck's final act haunt the film's subject Kate and the production. It subverts an audience's understanding of nonfiction as a genre.
"I think people will be surprised by his approach – surprised and pleased," Woelfel said.
"Kate Plays Christine" will be the first film Greene has directed to premiere at the festival, although two films he edited have previously screened at Sundance: Alex Ross Perry's "Listen Up Philip" in 2014 and Charles Poekel's "Christmas, Again" in 2015. Greene has edited dozens of films, including Nick Berardini's "Killing Them Safely," which premiered at TriBeCa and recently screened at the Missouri Theatre.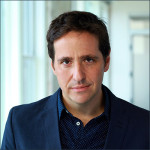 Previously, Greene's film "Kati with an I," which followed high-school senior Kati through the ups and downs of her last three days of high school, premiered at the 2010 True/False Film Festival in Columbia. "Fake It So Real," Greene's film about a band of small-town wrestlers, was named one of the best documentaries of 2012. Green's 2014 film "Actress," in which former "The Wire" actress Brandy Burre acts as collaborator in a reality-bending exploration of motherhood and acting, was nominated for a Best Documentary Gotham Award.
Greene's first book, "Present Tense: Notes On American Nonfiction Cinema 1998-2013," will be published by The Critical Press.
Additionally, Schnack will premiere his documentary short "Speaking Is Difficult," a film that "always begins in the present day. A scene of tragedy unfolds, accompanied by fear, chaos, and disbelief. As it rewinds into the past, retracing our memories, it tells a cumulative history that is both unbearable and inevitable," according to Sundance's website.
Schnack, alongside Academy Award-winning filmmaker Laura Poitras and former Hot Docs director of programming Charlotte Cook, launched "Field of Vision," a new platform for short-form and episodic documentary on Sept. 29. The platform works in collaboration with "The Intercept" and parent company First Look Media. "Field of Vision" will commission up to 50 original nonfiction works a year, pairing filmmakers with developing stories around the world.
Schnack collaborated with True/False co-director David Wilson to create 2013's "We Always Lie to Strangers," a documentary about families embedded in the entertainment industry in tourist-destination Branson, Missouri. The film premiered at SXSW.
The 2016 Sundance Film Festival will take place in Park City, Utah, from Jan. 21 – 31. All 65 features playing in and out of competition were officially announced Dec. 2 on Sundance's website.
Updated: September 14, 2020
Related Stories
Expand All
Collapse All
---