Finding freedom as a filmmaker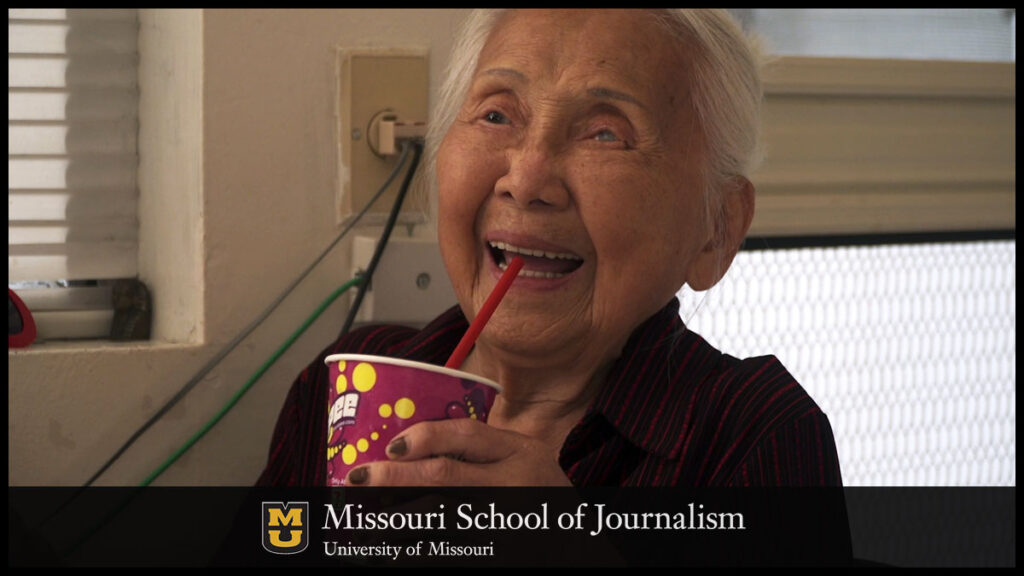 Wyatt Wu's grandmother in the short film, "Nai Nai."
Alumnus Wyatt Wu inspires audiences with short film he created at the Missouri School of Journalism
Columbia, Mo. (April 14, 2020) — "Nai Nai," a short film by Wyatt Wu, begins with his grandmother comically saying, "Why are you filming this old person? Find someone younger."
Wu, a University of Missouri alumnus, knew documenting his grandmother's daily life would allow him to share a powerful story about dementia and his cultural heritage. With the help of the School of Journalism, Wu was able to do that with "Nai Nai."
"Nai Nai" has been recognized as the Best Documentary Short at the 2018 San Diego Film Festival and received the Audience Choice Best Short Documentary award at the 2019 Seattle Asian American Film Festival.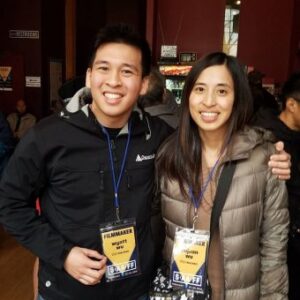 Leaving the "California bubble"
Growing up in Los Angeles, Wu developed a knack for storytelling as a designer for his high school's yearbook. He followed his interest to become a graphic designer for news outlets by applying to and accepting an offer to study at the School of Journalism. While Mizzou was the only out-of-state school he applied to, Wu knew he wanted to get out of the "California bubble."
Upon arriving at Mizzou, Wu said he was intrigued by the journalism program offered through the Jonathan B. Murray Center for Documentary Journalism at the School of Journalism.
"I realized the documentary journalism program was the perfect place to learn about ethical reporting while also exploring my creativity," Wu said. "It was the perfect kind of balance I was looking for in college. Documentary film is such a beautiful way of telling stories by giving you the creative freedom to tell stories that people have never heard."
Wu said the program is a good place for journalism students who might otherwise be undecided on where to focus within the broad career field.
"The documentary program was a home at Mizzou that I never thought I would find," Wu said. "One of the biggest things I got out of Mizzou was being able to say I made a film that inspired people. I told a simple, but powerful, story of my strong and beautiful grandmother, and I can be very proud of it for the rest of my life."
Making "Nai Nai"
Wu created "Nai Nai" as a senior at the School of Journalism. Initially, Wu didn't know what the final product would be but wanted to tell a story within the Asian American community.
"College is when I truly embraced my Asian American identity and knew it was something to be proud of," Wu said. "I knew that I wanted to use whatever talents I have to tell stories about my community, for the community."
In "Nai Nai," Wu documented how dementia is chipping away at his grandmother's ability to perform everyday tasks. He chose to tell a story about his grandmother because it is both personal and universal. It captures fond memories of his grandmother that helped him better understand the emotional toll she is facing, while also telling a relatable story about how a family remains resilient in the face of life-altering conditions such as dementia and Alzheimer's disease.
"My grandma was a fiercely independent woman with a large personality," Wu said. "During the film, when you see her refuse help from my family, it's frustrating on our part. But you also realize that it's even more frustrating for her."
Inspiring audiences
Robert Greene, the filmmaker-in-chief at the Murray Center for Documentary Journalism, found Wu's filmmaking process unique.
He said that before "Nai Nai," he'd never experienced anything quite like what Wu accomplished. Wu filmed, edited, and came back to the Murray Center with a near perfect cut. "Nai Nai" ended up winning the center's award for Best Film.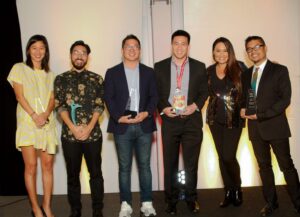 "There was so much love in every frame of the film," Greene said. "While the film explores painful aspects with all of our lives when we feel like loved ones are being erased – including not participating in everyday activities and losing their memories as they age – Nai Nai captures those moments with Wu's grandmother and fills it with love."
Wu's film has been accepted at some film festivals and not others. Through it all, he said the entire process has been humbling, and the experience has left a lasting impact on his career.
"I'm excited to contribute to seeing more Asian American representation in the media we consume," Wu said. "There are so many Asian American filmmakers that I see telling incredible stories that I made it my goal to be one of those filmmakers that other aspiring Asian American filmmakers can look up to."
Wu is now a content editor for Little Dot Studios, where he makes and edits videos for commercial companies. He has also worked as a cinematographer on his classmates' films including "Murder Files" (2018), "The Locks" (2018) and "Temporal" (2018).
"Nai Nai" is available to watch on Wu's website.
Updated: November 11, 2020
Related Stories
Expand All
Collapse All
---