Alumni Win First Place in China Academy Awards for Documentary Film
The 'Best Foreign Language Film' Awarded for Film on Tornado Response by The Joplin (Mo.) Globe
Beijing (Jan. 14, 2014) — The China Academy Awards for Documentary Film has awarded first place in the Best Foreign Language Film category for "Deadline in Disaster," the story produced about The Joplin (Mo.) Globe's response to a violent EF-5 tornado that devastated the southwest Missouri community on May 22, 2011.
Missouri School of Journalism adjunct instructor Beth Pike, BJ '86, and Stephen Hudnell, BJ '73, both Emmy award-winning journalists from Columbia, directed the film. Retired Associated Press correspondent Scott Charton, also of Columbia, assisted. Pike teaches convergence journalism courses.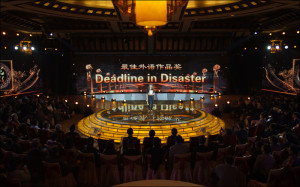 "Deadline in Disaster" faced stiff competition in the Best Foreign Language Film category. It placed ahead of "80s: The Decade That Made Us," produced by National Geographic; "History of the World," by BBC; and "How We Invented the World: Phones," by Discovery Productions.

The Globe reported on the storm and its impact on the community and the entire region. The tornado eventually claimed 161 lives, including a page designer for the newspaper. A third of the newspaper's staff lost their homes.
The film captures how The Globe's staff worked to provide accurate, detailed information.
The Missouri Press Association Foundation provided funding for "Deadline in Disaster." The foundation is the educational and philanthropic affiliate of the Missouri Press Association. Doug Crews, BJ '73, serves as executive director.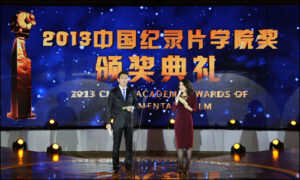 The School helped organize the premiere of the film in Columbia in 2012.
The CAADF was first held in 2011 and sponsored by the Communication University of China. The annual event honors the academic character and international perspective of film in 13 categories. The program involves those working in all aspects of the documentary industry in China and worldwide. The CAADF has earned global respect from domestic and foreign documentary experts and scholars around the world.
Updated: July 21, 2020
Related Stories
Expand All
Collapse All
---