Missouri Journalism Faculty, Alumnus to Publish 'Reporting Disaster on Deadline' Handbook
Columbia, Mo. (May 4, 2012) — Five Missouri School of Journalism professors and an alumnus will publish an essential resource to help journalism students and professionals prepare for covering crises.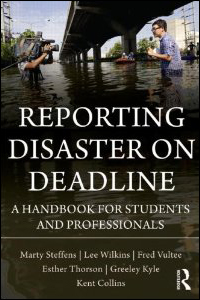 "Reporting on Disaster on Deadline" provides an introduction to covering crises, considering practice issues and providing guidance in preparing for and responding to calamities. The book will be published in June by Routledge.
The handbook is among the first books to focus specifically and comprehensively on journalistic coverage of disasters. It demonstrates the application of scholarship and theory to professional practice, and includes a crash book template with logistical and information-collection requirements.
The authors are: Marty Steffens, the Society of American Business Editors and Writers chair; Lee Wilkins, a Curator's Teaching Professor; Fred Vultee, PhD '07, MA '04, an assistant professor at Wayne State University; Esther Thorson, associate dean of graduate studies and research; Greeley Kyle, assistant professor of radio-television journalism; and Kent Collins, chair of the radio-television journalism faculty.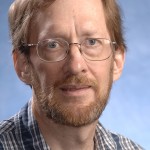 As a text for advanced reporting, broadcast journalism and journalism ethics, or as a reference for professionals, "Reporting Disasters on Deadline" provides key information for keeping on deadline in responding to crises.
Chapter topics include:
Covering disasters without becoming one
What's probable and what's possible: what the emergency community knows and what the journalists don't
Terrorism: disasters that communicate
The "crash book" manual for competitive coverage
The quality of disaster news: frames, disaster stages and a public health focus
Covering consumer issues: from scams to preparedness
More than just a victim: citizen journalism and disasters
Roles and goals: doing ethics to avoid journalistic disasters
Conclusions: the social impact of better journalism
For more information and online ordering, visit routledge.com.
Updated: June 8, 2020
Related Stories
Expand All
Collapse All
---