Documentary Journalism Students to Premier Their Films at Third Annual Stronger Than Fiction Film Festival on May 15 at the Missouri Theater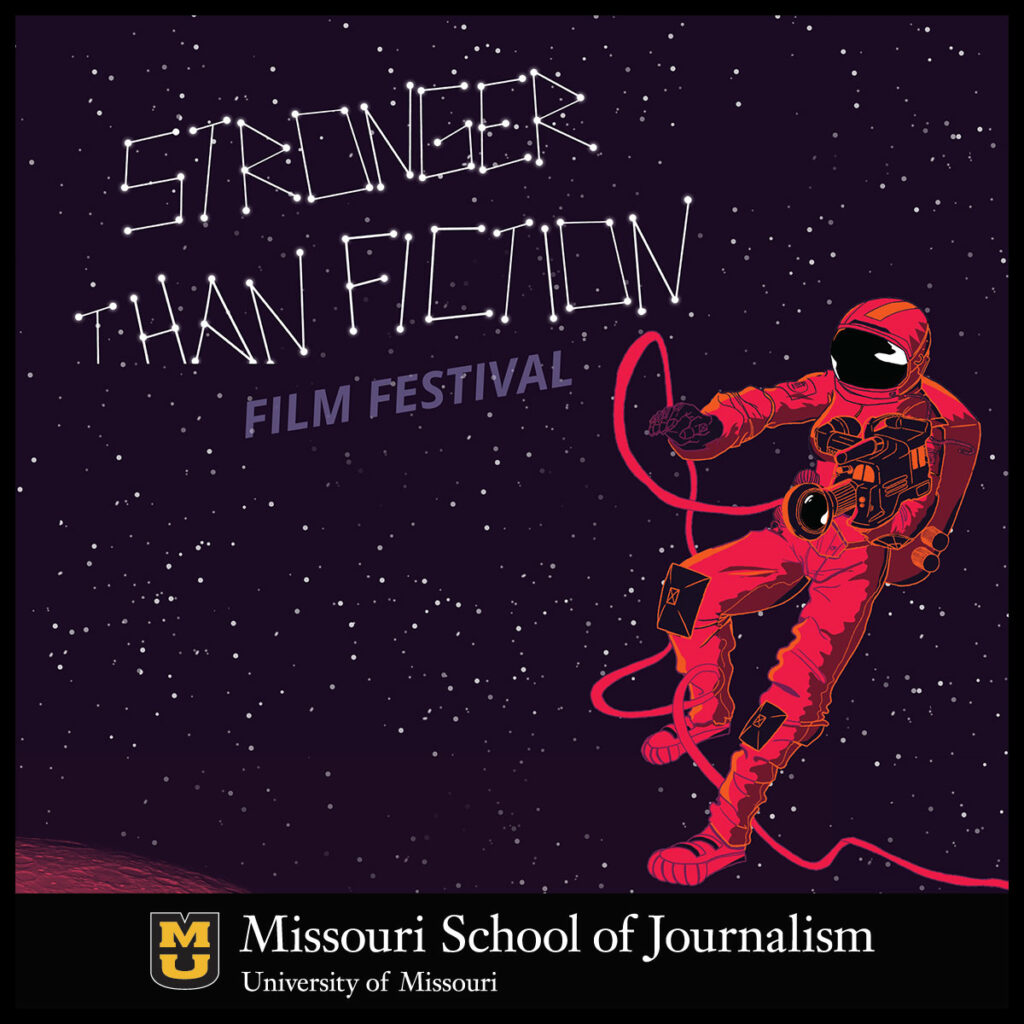 University of Missouri documentary journalism students will get to see their films have their world premiere next week as the third annual Stronger Than Fiction Film Festival comes to the historic Missouri Theater on Wednesday, May 15, beginning at 2 p.m. Admission to all films is free (no tickets required) and is open to the public.
14 Students Will Be Showing Short Documentary Films Over Three Different Time Blocks
Columbia, Mo. (May 9, 2019) — The Missouri School of Journalism's Jonathan B. Murray Center for Documentary Journalism will hold its third annual Stronger Than Fiction Film Festival on May 15 at the Missouri Theater in downtown Columbia, Mo. The festival is a showcase of the work of journalism students graduating from the documentary journalism interest area.
Admission to all films is free (no tickets required) and open to the public.
The blocks of films start at 2 p.m., 4 p.m. and 7 p.m. Each lasts approximately 90 to 100 minutes, with films and a question-and-answer session with filmmakers at the end of each block. Following the 7 p.m. block there will be an awards ceremony recognizing the best student film as judged by a New York-based jury of filmmakers and critics.
The students' ideas for these films were approved by an outside panel of documentary professionals last spring and they have spent the last year making these films as part of the School's Missouri Method, hands-on training of learning-by-doing.
According to Stacey Woelfel, professor and director of the Murray Center, "The festival marks the world premiere for these films, many of which will then go on to other film festivals all over the U.S. and beyond." Woelfel says that holding the festival at the historic Missouri Theater gives the filmmakers a chance to see their final project on an enormous screen accompanied by a terrific sound system.
Block A: 2:00 p.m.
All These Marks, directed by Grace Noteboom. All These Marks is about choices, unexpected regret and grappling with an identity that no longer fits. In a tiny tattoo shop in Springfield, Missouri, men with hate tattoos confront the choices of their pasts as they attempt to make a better life for themselves and the people they love.
Grandes Decisiones, directed by Larissa Babiak. In an impoverished region of southwest Guatemala, caring, enthusiastic educator Nimsy Ramos leads an innovative high school sex education program. Set against a backdrop of high teen pregnancy rates in the community, Nimsy teaches lessons focusing on goals and dreams, relationships and romance, abstinence, contraception and sexually-transmitted infections.
That One Time I Went Hunting with Dad, directed by Connor Laughlin. Telling a story of fatherhood, a young college student seeks to grow closer with his father while they both deal with personal loss. He follows in the footsteps of his father and grandfathers to learn what has kept duck hunting in their family for more than 50 years.
The Lost Cause, directed by Devine Utley. As one of the 11 states to secede from the Union during the Civil War, North Carolina is still grappling with its problematic history. With more than 100 monuments to the Confederacy across the state, lawmakers in Raleigh are forced to reckon with their own Confederate memorials on the State Capitol grounds. The Lost Cause follows the debate regarding the decision to relocate the monuments while exploring historic Raleigh and its ties to the war.
Jack (and Joe), directed by Jane Arnot. Jack (and Joe) is an intimate look at the life of Jack through the lens of his twin brother. Jack and Joe are 25. Jack has a non-verbal form of autism. Joe moved away, graduated from college and left Jack behind. As Joe watches the footage of his twin, he reflects on their relationship.
Block B: 4:00 p.m.
Mothers and Brothers, directed by Emily Dunn. A young filmmaker undergoes the process of genetic carrier testing for Duchenne Muscular Dystrophy, a degenerative disease carried by women that only manifests itself in their male children. From attempting to make sense of a family's past, to tackling the future as a young woman, this intimate film delves deep into the promises and threats of motherhood as shaped by genetic disease.
Two Petty Criminals, Not Worth Naming, directed by Davis McCondichie. This film intends to show the audience who writes our history. By exploring images and stories of the town of Fayetteville, Georgia, the filmmaker attempts to intercede in the past and find what aspects of this small southern town go undiscussed. The film explores themes of heritage, gatekeeping and above all else, who gets to tell the stories we hold onto for the years to come.
Native and American, directed by Taylor Hensel. This film follows Holly Spaude as she confronts her mixed heritage and seeks to define her identity within her tribal community. While navigating her tribe's blood quantum standard and working to help preserve the endangered Potawatomi language, Holly has come to know her purpose.
Saved One, directed by Yuxuan Jia. While giant pandas play in front of live webcams to the delight of many around the world, other animals are facing a survival crisis with no one watching. This documentary addresses how humans can help endangered animals and what we can learn from the giant panda's successful PR campaign.
Holy Fire, directed by Sam Roth. When George Scott, a military veteran and Lutheran pastor in rural central Pennsylvania, took a leave of absence from his congregation to run a competitive race for U.S. Congress in 2018, he energized the Democratic base while creating an uncertain future for his congregation. Including everything from a controversial gun ad to a sudden spike in national attention, Holy Fire roots us firmly at the center of the campaign drama as the outcomes of George's decision manifest on Election Day.
Block C: 7:00 p.m.
$360, directed by Matt Swing. A few weeks after finishing parole, Antonio Brison returns to the spot that changed his life forever. Now an actor and performer, he transfers the skills that he uses on stage to tell a story that hits closer to home: his own.
HorseGirl, directed by Olivia Jacobson. Courtney Sims has always had a soft spot for troubled horses, so working at a horse rescue ranch is a dream come true. Her job is incredibly demanding and when her career is threatened, Courtney will have to make a serious choice: stay in the world she loves or move on and find a new dream.
37-64-97, directed by Bailey Synclaire. An archival documentary about the multigenerational relationship between three women – including the one who raised the filmmaker. Dorothy was a single mother to Lori back in the '70s. When Lori was little, she raised herself as her mother struggled with alcoholism. To keep her life on track, Dorothy moves in her daughter and begins the process of rehabilitation. Dorothy helps raise her grandchildren until her death. To keep the memories of the family alive, Dorothy recorded everything while the children's mother was at work. With a video camera always in hand, she narrates the filmmaker's entire childhood.
Qualm and Quietus, directed by Phoebe Mussman. Part character study, part essay film, Qualm and Quietus challenges the anxiety with which we view death. The documentary follows Kerry Lynn, a woman who just stepped down from leading a pagan sanctuary. Death has followed Kerry Lynn throughout life, leading her to form a relationship with Hekate: the Titan goddess of the underworld and all things in transition. In facing her mortality with grace and candor, Kerry Lynn allows viewers to see the perfection of impermanence for themselves.
Updated: November 10, 2020
Related Stories
Expand All
Collapse All
---