Student Enhancement Fund created in honor of longtime professor Stacey Woelfel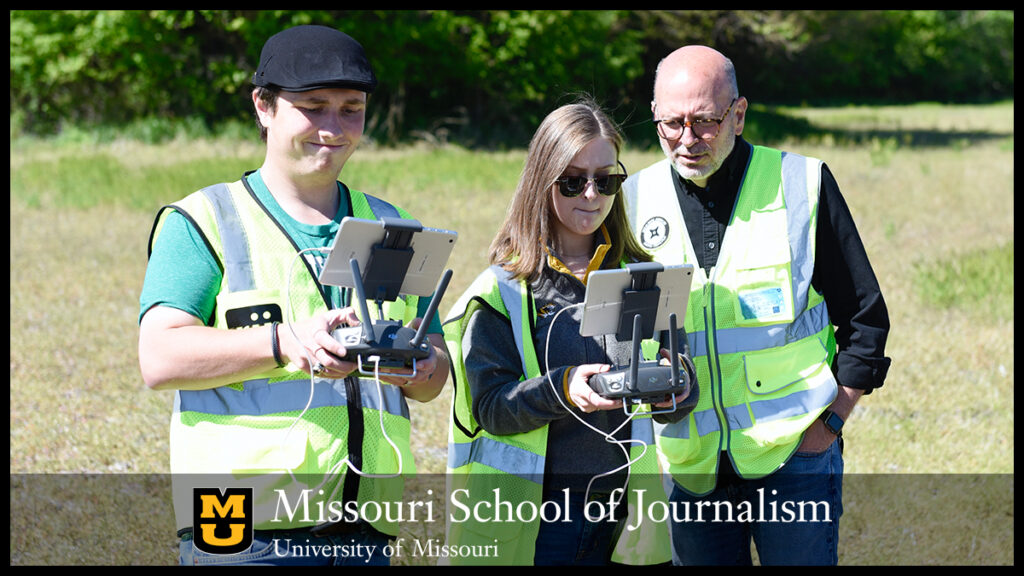 Fund will support students' reporting and documentary projects.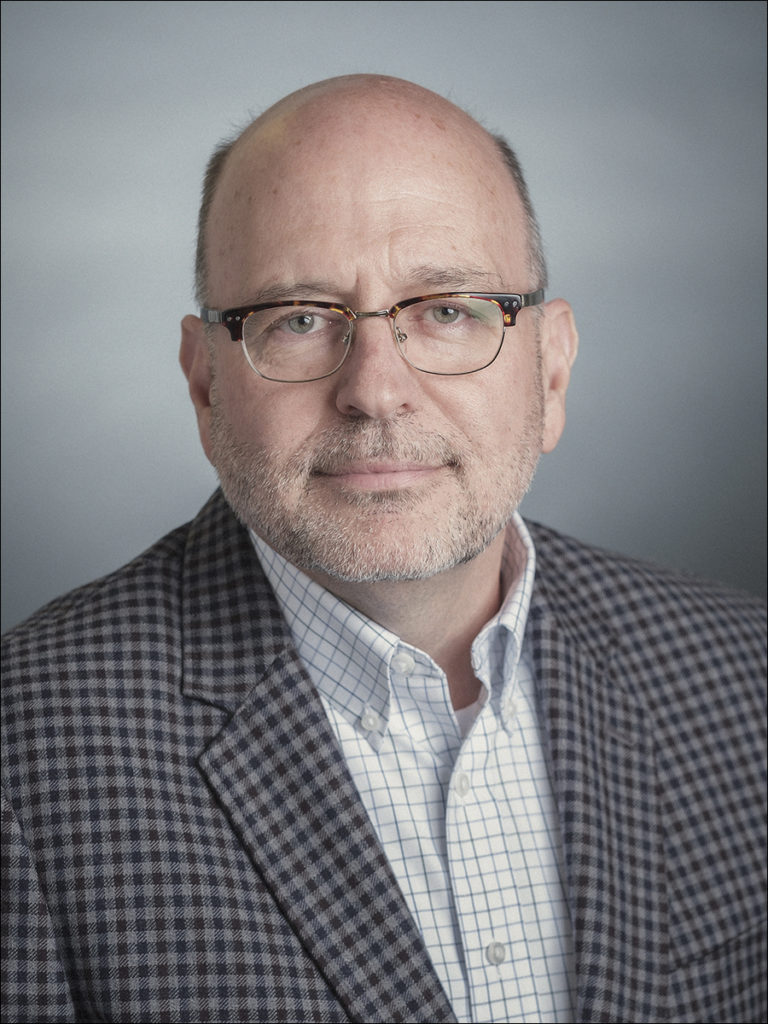 Columbia, Mo. (July 26, 2021) — To honor his countless contributions to the School of Journalism and the media industry, colleagues, alumni and friends have established the Stacey Woelfel Student Enhancement Fund, which will benefit students pursuing careers in television, radio and documentary journalism.
"I'm excited to have the fund set up to benefit students in a more direct way than a traditional scholarship. With this fund, student can apply to get money to pay for reporting or documentary projects." said Stacey Woelfel, BJ '81, MA '90, PhD '06, professor and director of the Jonathan B. Murray Center for Documentary Journalism. "I see the fund being used to cover the costs of travel and investigations, helping those students who can't afford to pay out of pocket. Doing great journalism is often expensive and all the alumni know that it's hard to afford those costs when you are a student."
Professor Emeritus Kent Collins, Woelfel's friend and colleague, reflects on his career and lasting contributions to the School and media industry.
He is, in fact, Missouri Journalism's 'man for all seasons.'
His academic and professional portfolios are varied and adventurous and successful.
Stacey Woelfel has been a leader in major developments at the Missouri School of Journalism over 35 years.  Seldom assigned, always engaged, colleagues say of Woelfel, "I wish I did my job as well as Stacey does his…"
As the youngest news director ever at KOMU-TV – taking the reins at age 31 in 1990 — he championed the station's innovative website, when most television stations around the country were still clueless about the internet.  With faculty colleague Mike McKean, he created what has become the most widely used news website in Mid Missouri media.
Overlapping experiments and then full-throttle development of komu-dot-com, Woelfel transitioned the student-staffed and faculty-managed KOMU-TV/NBC newsroom from analog linear video editing to digital non-linear editing – the forerunner of the editing protocols used everywhere by everyone worldwide.
Along the way…
Woelfel won election to the national chairmanship of the Radio Television Digital News Association, served as national president of the Carole Kneeland Project for Responsible Journalism, contributed to the work of other media organizations, all while earning his MA and PhD in political science
In 2014, after serving nearly 24 years — longer than anyone else — as KOMU news director, Woelfel transitioned to become the founding director at the new Jonathan B. Murray Documentary Journalism Center.  The $6.7 million-endowed project grew to maximum enrollment the first semester it opened in 2015, and quickly developed a national reputation in the documentary journalism world.
On campus full-time in his Murray Center role, he led the most expansive curriculum overhaul of J-School courses in 30 years, took control of the Reynolds Journalism Institute's drone journalism program for students and professionals, and worked with colleagues over key journalism issues in the Policy Committee.
A 'man for all seasons,' for sure.
"I returned to Mizzou to teach in 1986—just five years after graduating. Little did I know then what an amazing career lay ahead. My faculty and staff colleagues at KOMU and the School of Journalism have made it a pleasure to show up for work every day. And the thousands of students I've had the pleasure of teaching remind me how much I love journalism and how much I enjoy helping others love it just as much."
But for the Missouri School of Journalism, all good things must come to an end.  Stacey and his wife Becky depart for California retirement in September.  Becky has a long career in state government.  And both have invested 35 years, countless dollars and endless hours in rehabilitating their modest home on Mount Vernon Street in Columbia.  But now they go to Southern California to join their children who are – you guessed it – deep into their own media careers.
If Woelfel made a difference in your time as a Missouri student or in your career, you can play a part in cementing his legacy at the J-School through a gift to the Stacey Woelfel Student Enhancement Fund, which will benefit the next generation of radio, television and documentary journalism students.
Updated: July 28, 2021
Related Stories
Expand All
Collapse All
---