Six films produced by Missouri School of Journalism students headed to St. Louis International Film Festival in November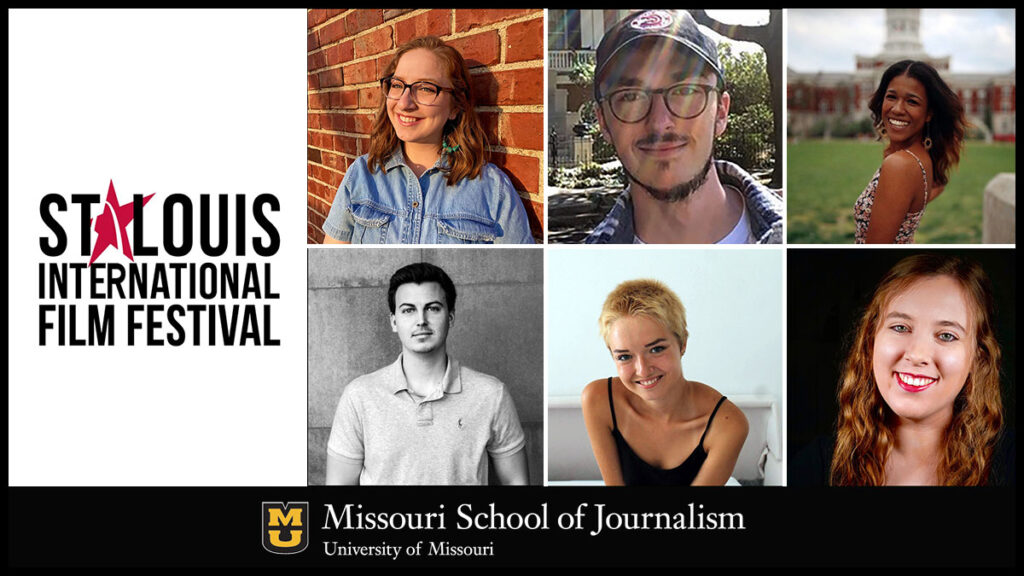 Students gain hands-on experience while directing emotional films.
Columbia, Mo. (Oct. 14, 2020) — Six documentary films created by Missouri School of Journalism students that premiered during the Stronger than Fiction 2020 Documentary Film Festival are headed to the St. Louis International Film Festival. The 29th annual film festival is taking place Nov. 5 – 22 and is taking place virtually due to COVID-19.
For the third year in a row, the festival is making a showcase of Jonathan B. Murray Center for Documentary Journalism student films from the School's Method M Films. All of these student films will be available for viewing for free during the festival.
This year's chosen films are:
"Green Cheese Moon," directed by Colleen Andrae, BJ '20
"Natchez," directed by Daniel Christian, MA '19
"46 Years," directed by Catherine Hoffman, BJ '20
"The Hat" directed by Thomas Rechenberg, BJ '20
"Diary of a Teenage Zealot," directed by Megan Liz Smith, BJ '20
"Thoughts and Prayers," directed by Sarah Sabatke, BJ '18, MA '20
"I'm really happy to see that the programmers at the St. Louis International Film Festival chose so many of our students' films once again to feature in a special program during the festival," said Professor Stacey Woelfel, director of the Murray Center. "Not only is it a valuable experience for the students to have their films seen publicly, but it's important for residents of Missouri to see the excellent work being done at the state's flagship university."
Christian, Smith and Sabatke's films, which won awards during Stronger than Fiction, will also be heading to the 2021 First Look Film Festival of the Museum of the Moving Image in New York.
The School's Murray Center program provides hands-on training and access to the latest camera and editing equipment, and independent documentary production opportunities in places like New York and California.
About the films and their directors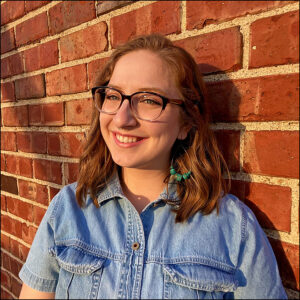 Colleen Andrae, who currently works as an editor for MSNBC, directed a film called "Green Cheese Moon." The film focuses on Robert Richardson, who spent nearly nine years in prison due to Missouri's HIV criminalization laws. Since being put in place in 1988, these laws have seen few revisions and none of them addresses modern scientific understanding of prevention, transmission and treatment of HIV. "Green Cheese Moon" chronicles Richardson's fight to change the outdated laws and end the stigma they perpetuate.
One of the biggest challenges Andrae faced in directing the movie was conducting deeply personal interviews about Rob's life, she said.
"Rob and I were able to overcome these challenges by building trust and learning each other's body language," she said. "We set boundaries to know when to take a break and when we needed to cut filming for the day."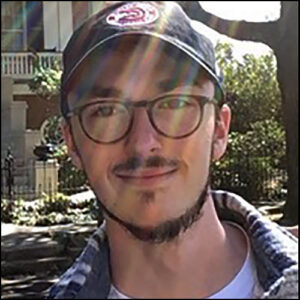 Daniel Christian directed the film "Natchez." In a small Mississippi town known for its opulent antebellum homes, a handful of locals who work in or adjacent to the tourism industry go about their daily lives. With tourism the town's primary economy, myths of the Old South are not merely felt beneath the surface but make up the surface itself, and everyday interactions are inevitably imbued with the region's fraught past. Stuck in the amber of a Confederate fantasy, locals eternally contend with questions of history and mythology, of industry and power. The characters of "Natchez" find joy, peace and melancholy amidst these specters in this vibrant portrait of life in the American South.
Christian, who is currently assistant editing Murray Center Filmmaker-in-Chief and Professor Robert Greene's new film, said he was thankful for easy access to great equipment and collaborators including Professor Greene.
"Robert pushed me conceptually and in a lot of ways gave me the courage to make the film I wanted to make in the edit, to edit with purpose and meaning, and offered so much editorial guidance," said Christian. "He continues to push me creatively and has been a great mentor."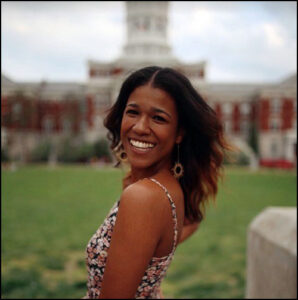 Catherine Hoffman, who now works at Kansas City PBS with Report for America, directed the film "46 Years," which chronicles the Nation of Islam, an unsolved murder in 1967, a man who had to grow up without a father and a man who had to live with the guilt of his brother's death for almost five decades. The filmmaker grew up with broken and contradictory accounts of her grandfather's murder, the stories scattered across states and generations. In "46 Years," she attempts to glue the pieces together and unearth the truth of an event that rocked a family and the Black Muslim community across America.
Hoffman said her professors Stacey Woelfel and Robert Greene taught her many things that prepared her to direct this thesis film, but one of the most valuable things they taught her was how to process emotions through filmmaking as she dug into details around her grandfather's murder.
"It isn't easy to make something so personal, but they taught us how to approach each story with empathy, and I think that made us better filmmakers and better people," she said.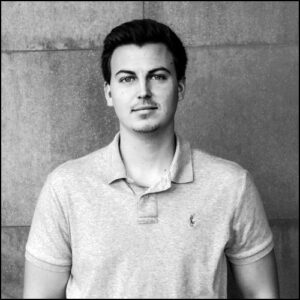 Thomas Rechenberg directed "The Hat," which is "a power-packed documentary that explores viewers' visceral emotions evoked by the most politically divisive symbol of our time: President Donald Trump's MAGA (Make America Great Again) hat. Director Thomas Rechenberg travels to three U.S. cities capturing pedestrians' thoughts on why an inanimate-object hat is so polarizing. This documentary challenges the audience to decide whether the true meaning of the hat lies with the person seeing it or the individual wearing it."
Rechenberg, who now works as a digital marketing strategist at REI Blueprint, a real estate investment company, says the documentary journalism program taught him not just the ropes of directing a documentary, but also the business side, the artistic side and decision making of shooting documentaries.
One of the biggest challenges Rechenberg faced was finding people to share their opinion on such a divisive topic, but he felt it was a topic that needed to be talked about.
"A lot of people weren't open to even talking," said Rechenberg. "A lot of viewers, even, when they see the poster of the statue of The Thinker, holding a MAGA hat, automatically rule it out. "So it goes back to planning. Rejection is obviously something you have to deal with in terms of being a filmmaker. You gotta get used to it. But you have to learn to persevere. You have to learn to keep going."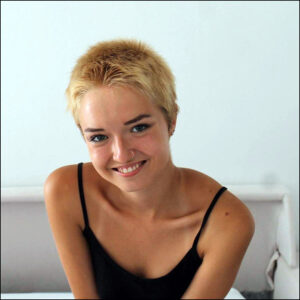 Megan Liz Smith directed "Diary of a Teenage Zealot," which is a diaristic self-portrait of a filmmaker's ongoing crisis of faith, this film combines materials gathered both during and after her life in the Assemblies of God church, the world's largest Pentecostal denomination. Featuring transparent confessions to the camera and eye-opening images from the past, the film examines the chasm religious identity can leave in the middle of families. As the director loses her faith, she struggles to reconcile the reality of her beliefs with the love she has for her family and friends, whose beliefs equate atheism with eternal damnation.
Directing the film taught her more about editing, as well as how to manage her time better.
One of the biggest factors that prepared her for producing this film was what she learned as a convergence journalism student. She was a convergence journalism student before switching her emphasis area to documentary journalism.
"It was such a valuable lesson in hard work, showing up on time, getting things done, and hands-on work," she said.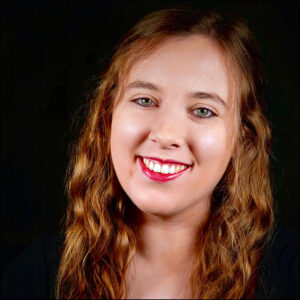 Sarah Sabatke directed the film "Thoughts and Prayers." As a community prepares to mark the 20th anniversary of the shooting at Columbine High School, two award-winning journalists reflect on their coverage of the event and its long-term effects. Meanwhile, community members remember their lost loved ones amid unrelenting media attention – until, three days before the anniversary, a new threat puts the community on high alert. Thoughts and Prayers explores how people remember the day of the shooting and how they navigated media coverage of the event, from both sides of the camera. Set against the lead-up to the event's 20th anniversary, the film follows journalists and survivors as they reflect on the past two decades and strive to spread a message of hope. Intimate access allows viewers into the lives of individuals impacted by the tragedy as they deal with the new wave of media attention brought to town by the anniversary.
The production process was riddled with challenges, said Sabatke. Aside from the expectation of managing logistics and filming and then traveling by herself, the final leg of production proved the most difficult, she said. In February 2020, Mark Hinojosa, her professor, mentor and friend, passed away. He had also been one of her producers on the film, and a member of her graduate thesis committee.
"The editing process was even more challenging, knowing that Mark would never be able to watch the final film," she said.
Then COVID-19 hit and the world shut down in March 2020. She said it became challenging to motivate herself to work on the film with no more school activities to mark the time, while in total isolation from others.
The St. Louis International Film Festival will take place virtually November 5-22.
Updated: October 14, 2020
Related Stories
Expand All
Collapse All
---