Missouri School of Journalism's RJI to host annual documentary film conference 'Based on a True Story'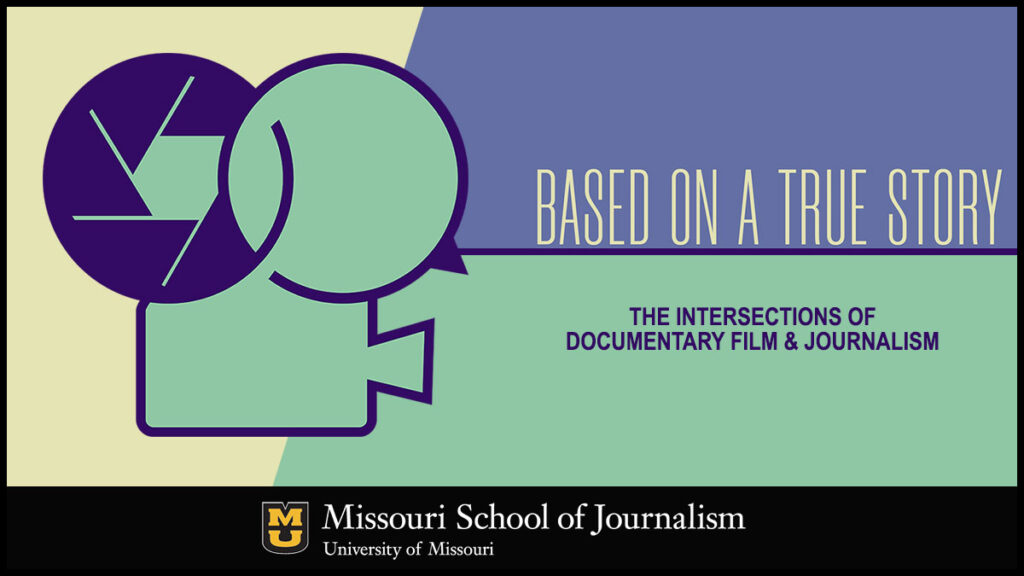 Filmmakers and journalists team up over three days to focus on the issues faced when telling true stories.
Columbia, Mo. (Feb. 26, 2020) — The Based on a True Story (BOATS) conference returns to the Missouri School of Journalism's Donald W. Reynolds Journalism Institute. In partnership with the School of Visual Studies, this annual conference provides a contemplative lead-up to the True/False Film Fest, the four-day weekend of creative placemaking in which filmmakers, artists, musicians and others remake the mid-sized college town of Columbia, Missouri.
At BOATS, filmmakers and journalists team up over three days to focus on the issues faced when telling true stories.
"If the short Q&As after your favorite True/False films aren't long enough, 'Based on a True Story' is perfect for you," said Stacey Woelfel, director of the Jonathan B. Murray Documentary Journalism Center and a professor at the Journalism School. "We go in-depth with the people reinventing documentary and nonfiction filmmaking. And you can get a front-row seat in an intimate setting."
A full list of speakers and everything else about the event can be found at its website, www.basedtruestory.com.
There is no need to register and admission is free. Audience will be admitted on a first-come, first-served basis. Please note, Wednesday's screenings are also free, but require tickets from Ragtag Cinema (to be handed out starting that morning). The full schedule is below.
Based on a True Story 2020
6:15-8:00 p.m.: A Neither/Nor Double Feature, Part 1: The Gloria Tapes with director Lisa Steele. Starting in 1974, Lisa Steele spent more than a decade working at Interval House, a women's and children's shelter. Drawing from her experiences there, she created composite characters for a series of films that explore their relationship with government systems. The Gloria Tapes (1980, 53 min.) draws from soap opera convention as it offers a penetrating look at a woman (played by Steele) navigating the welfare system. Also screening from Steele, "A Very Personal Story" (1974, 20 min.), in which she recounts a startling incident from her teenage years, and "Talking Tongues" (1982, 11 min.) in which she delivers a monologue as Beatrice Small, a woman who was abused by her husband.
8:30-10:30 p.m.: A Neither/Nor Double Feature, Part 2: The Assistant with director Kitty Green in conversation with Eric Hynes. Celebrated documentary filmmaker Kitty Green (Casting JonBenet, Ukraine is Not a Brothel) ventures into the narrative fiction world with a story constructed from the true accounts of women working for powerful male executives. Green will discuss the documentary roots of the project and how the film uses its fictional character to tell the real story of what many women face.
9:00-10:30 am: Documentary Filmmaking with a Racial Equity Lens, with Marshalle Montgomery and Paige PG Watkins. In order to foster environments that are equitable and inclusive, we must have authentic conversations about race that help us as a society to recognize our common humanity. It is crucial for society to have opportunities to discuss social issues, culture, implicit bias and personal experiences related to race. This workshop is intended as an experience that helps individuals develop greater awareness of their own racial perspectives as well as those of others. Through the power of storytelling we will engage each other in open and candid dialogue about race and documentary filmmaking with a racial equity lens.
10:45 a.m.-Noon: The Journalist as Film Hero, a conversation with Collective director Alexander Nanau, moderated by Katherine Reed. The much-anticipated True/False feature Collective focuses on the aftermath of a deadly fire and the journalists who fought a corrupt government to find out why this tragedy happened. The film allows us to observe journalists at their finest, depicting them as heroes with the mission to look out for the people when the government is too corrupt to do so. Romanian director Alexander Nanau discusses his decision to feature the reporters at the center of this story and his own work uncovering the truth.
Noon-1:15 p.m.: Working lunch: FOIA Workshop for Journalists and Documentary Filmmakers, with Gunita Singh. Stick around for pizza and an informative workshop from the Reporters Committee for Freedom of the Press on how filmmakers and journalists can use the Freedom of Information Act to add depth to their filmmaking and reporting. This hands-on session will culminate with the filing of a request for a current project now under investigation.
1:30-2:45 p.m.: Step inside The Viewing Booth, with director Ra'anan Alexandrowicz in conversation with Cristina Mislán and Brad Prager. How does one turn a long-standing political and religious struggle into a psychological examination of how we consume – and are consumed by – media? Can we apply what we learn from viewing footage of one conflict to viewing others? Director Ra'anan Alexandrowicz takes on this task with his latest film, in which the longstanding human rights conflict between Israel and Palestine takes on new meaning when seen through our contemporary digital lenses.
3:00-5:00 p.m.: Our First Films with Zia Anger, featuring Kirsten Johnson, Sierra Pettengill, Robert Kolodny and Kamau Bilal. Inspired by Zia Anger's radical and inventive documentary performance My First Film, this session features four filmmakers as they dive into their first forays into putting their creative ideas on the screen. With Anger leading the way, the filmmakers will bare all and discuss just what they were thinking when they made their first films, including taboo concepts such as failing upwards, inspiration and the roots of future creative successes. Featuring the films themselves as the center point of this conversation, this will be a raw and powerfully unique look at the creative process.
9:00-10:30 a.m.: Daydrinking and Filmmaking: The Ross Bros. on Bloody Nose, Empty Pockets, moderated by Alissa Wilkinson. True/False True Vision Award honorees Bill and Turner Ross bring their actively observational eyes to Smith Forum to stage an interactive making-of from their Sundance hit Bloody Nose, Empty Pockets, dissecting the angles and showing how they created their controversial film. Live cameras will deliver what Bill and Turner are seeing through their viewfinders as they cast, direct and live edit scenes on our stand-in bar just like they did at the "Roaring '20s," the bar depicted in the film.
Updated: November 11, 2020
Related Stories
Expand All
Collapse All
---