Journalism Associate Professor Cristina Mislán awarded the 2020 Provost's Award for University Citizenship in Faculty Service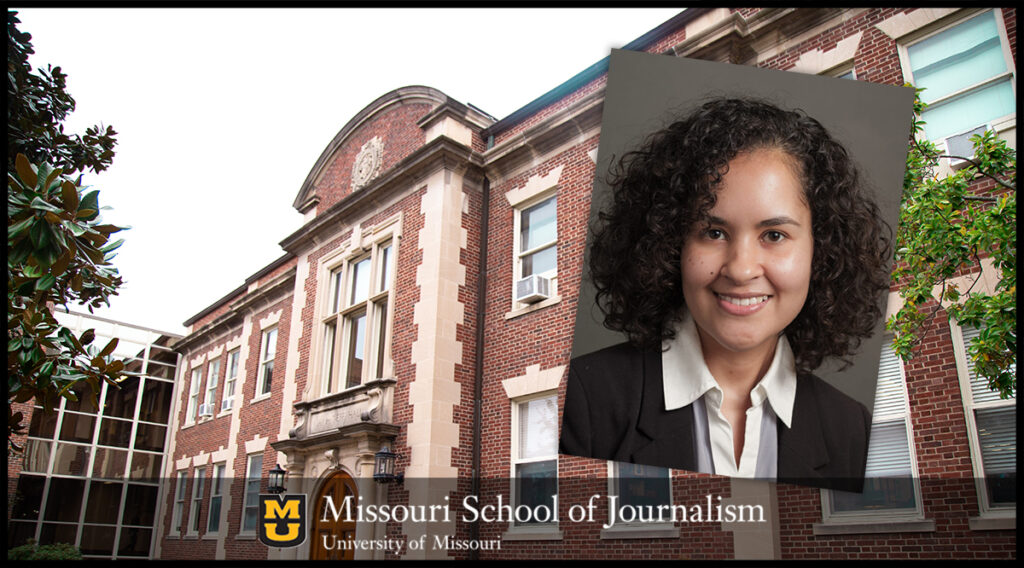 Columbia, Mo. (Nov. 24, 2020) — Journalism Associate Professor Cristina Mislán has been awarded the 2020 Provost's Award for University Citizenship in Faculty Service. The award carries with it a $1,000 prize and is awarded annually to recognize MU faculty for distinguished service, who have made exceptional contributions to achieving one or more goals of the university, while embodying the values of the university.
Mislán is part of the Journalism Studies faculty group and a member of the doctoral faculty at the Journalism school. Her research focuses on areas of media history, critical/cultural studies, and transnational/globalization studies.
Mislán draws on critical/cultural studies to examine how various forms of alternative media have influenced national and transnational dialogues around race, class, and gender politics. Some of her current work also examines media representation, particularly as it relates to race and gender identities. Mislán is also an affiliate faculty of the Department of Black Studies and the Department of Peace Studies.
"I have known Dr. Mislán since she was a master's student at LSU. I have followed her career and was excited to know that I would work with her at MU," said Dean David Kurpius. "Not only has she established herself as one of the most promising scholars, her service work is also exemplary. For the past two years, she has spearheaded the diversity efforts in our School in a way that has transformed the curriculum and the culture. This award is a fitting way to recognize her effort and commitment to promoting diversity and social justice at the School, the university, and the community."
Mislán is the primary instructor of the Journalism School's signature core class, Cross-Cultural Journalism, engaging students in challenging but important dialogues in diversity issues. Additionally, Mislán has been teaching Women in Media, an undergraduate elective, and co-teaching Authoritarian Societies, States and the Prospects for Democracy, and undergraduate elective for the Peace Studies Program.
"Dr. Mislán is a champion for undergraduate and graduate students not only in the School of Journalism, but other areas on campus," said Earnest Perry, associate dean for graduate studies and research. "She leads the effort on inclusion and diversity within the School and also works with faculty, staff and administrators across campus in coordinating events and raising awareness about matters of diversity and inclusion at MU."
At the campus level, Mislán has been an important voice for diversity, inclusion and social justice. She has served in the past three years on the advisory council for the Faculty Institute for Inclusive Teaching (FIIT), assisting with the development of the FIIT curriculum and working with faculty to create inclusive learning environments across the MU campus. Mislán has also taken on a leadership role in the International Communication Association, where she works with graduate students and young scholars in the field.
Currently Mislán is working on her first book that will analyze how Black journalists, writers, publishers, and editors imagined the Cuban Revolution of 1959.
Updated: November 30, 2020
Related Stories
Expand All
Collapse All
---