Katelynn McIlwain and Titus Wu receive MU Award for Academic Distinction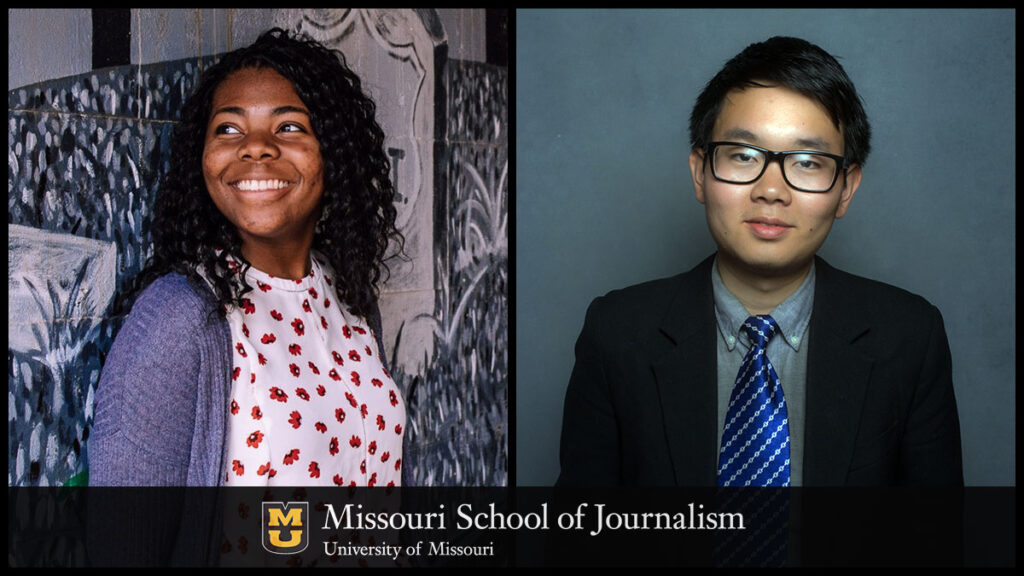 Sophomore Katelynn McIlwain and senior Titus Wu were honored with MU's Award for Academic Distinction, which recognizes undergraduate students who consistently go above and beyond expectations to contribute to the academic atmosphere at the University of Missouri.
Students recognized for "going above and beyond"
By Jennifer Nelson
Columbia, Mo. (April 15, 2020) — Sophomore Katelynn McIlwain and senior Titus Wu, journalism students at the Missouri School of Journalism, were two of 15 students selected this year for the University of Missouri's Award for Academic Distinction.
"The award recognizes undergraduate students who go above and beyond expectations to contribute to the academic atmosphere," according to the award site.
In lieu of a public ceremony to recognize the students, award recipients will receive a congratulatory video message from Julie Nguyen, student chair of the Award for Academic Distinction (AAD) planning committee; Jim Spain, vice provost for undergraduate studies and Associate Professor Amanda Hinnant, who also represents the four members of the AAD selection committee.
About McIlwain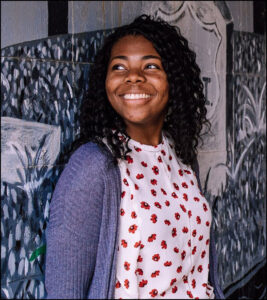 Katelynn McIlwain, of Freeport, Illinois, currently interns for the MU News Bureau where she writes feature stories. Next spring she is looking forward to writing for Vox Magazine, after taking her convergence course this fall.
She's a member of the MU Honors College and has made the dean's list every semester she's attended MU so far. She is a George C. Brooks Scholar, which is named for former MU Financial Aid Director George C. Brooks. She is also a Walter Williams Journalism Scholar, which recognizes top performing incoming freshman students. This past fall she taught a one-credit hour course to freshmen Walter William Scholars as part of her job as a resident adviser-peer learning assistant.
She was nominated for the Award for Academic Distinction by Karen Hayes of the Center for Academic Success (CASE) and Excellence. Hayes knows McIlwain through the Brooks Scholars program since she works as a coordinator for the Brooks/Dr. Donald Suggs Scholars program within CASE.
"I nominated Katelynn because of her willingness to push herself and try new opportunities even without knowing the outcome," said Hayes. "Katelynn stands out because she is a high-achieving student who could have success on their own, yet with direction and support she could access programs and organizations that better fit her goals. I wanted to be Katelynn's advocate to make sure she had access to all that Mizzou can offer a stellar student."
McIlwain wants to work as a reporter who covers the music, entertainment, film and television industries.
"I am grateful to Karen Hayes, the student success coordinator for CASE, for nominating me and always encouraging myself and my fellow Brooks Scholars to dare to be excellent in all that we do," said McIlwain. "I'm grateful to my friends for studying alongside me, my family for supporting my aspirations, and ultimately God for giving me all of these opportunities."
About Wu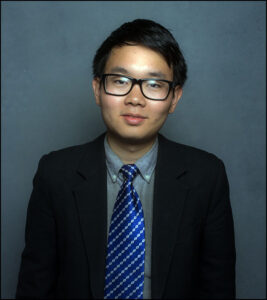 During his academic career at MU, Wu has assisted Dr. Cristina Mislán, assistant professor of journalism studies, on a research project focused on the Ferguson, Missouri, protests. The project resulted in the publication of three journal articles. He's also conducted some of his own research, with Mislán's mentorship, on the subject of newspaper coverage of the early 2020 democratic primary through the lens of race and gender.
Currently, the Arcadia, California, native is a state government reporter and former assistant city editor for the Columbia Missourian. While at MU, he has interned with the Pasadena (California) Star-News, Newsday and Politico Europe in Brussels, Belgium. This summer he plans to intern at the Austin (Texas) American-Statesman.
As a freshman, Wu was a Discovery Fellow at MU. Discovery Fellows are high-performing freshmen and sophomores, all of whom have earned a 33 or higher on their ACT, selected to conduct research in their interest area and are given a $2,000 scholarship. He is also a member of the Honors College at MU.
Wu was a finalist for 2017 and 2018 Society of Professional Journalists Mark of Excellence Awards Region 7. He received a first place award from the Missouri Press Association in 2019 for multimedia reporting, as well as a first place award for best story about rural life or agriculture. Wu also received an honorable mention for best investigative reporting through MPA.
Mislán nominated him for the Award for Academic Distinction.
"Titus deserves honorary distinction as one of the brightest and most capable students I have known at Mizzou," said Mislán. "His work as a student researcher and journalist strongly indicate that he will contribute to the world in ways that will profoundly shape the broader public sphere."
Titus will graduate in May and hopes to pursue either a fellowship or work in a newsroom.
"I was very pleased and it was a bright spot amid this coronavirus pandemic where everything has been canceled," said Wu. "I am super grateful to Dr. Cristina Mislán and her mentorship, and I'd encourage anybody to find their mentors; it's always good when someone's there for you.
Updated: November 11, 2020
Related Stories
Expand All
Collapse All
---