Missouri School of Journalism students honored with 2022 Award for Academic Distinction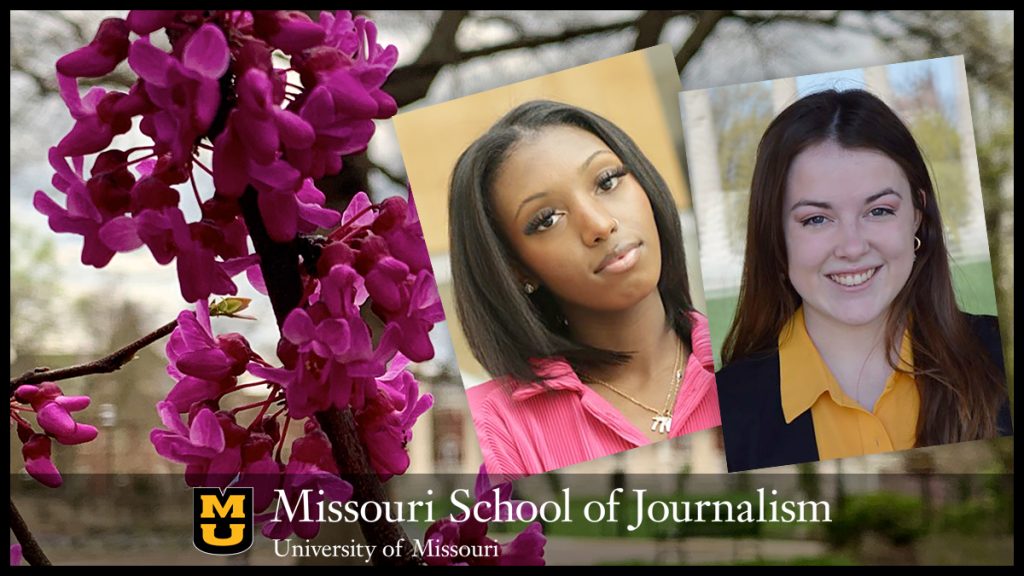 Columbia, Mo. (May 2, 2022) — Two Missouri School of Journalism students, Junior Maggie Courtney and senior Jashayla Pettigrew, were each honored today with a 2022 Award for Academic Distinction (AAD). The highly esteemed, university-wide honor recognizes undergraduate students who contribute to the intellectual and academic culture of the university through their own work and by motivating their fellow students.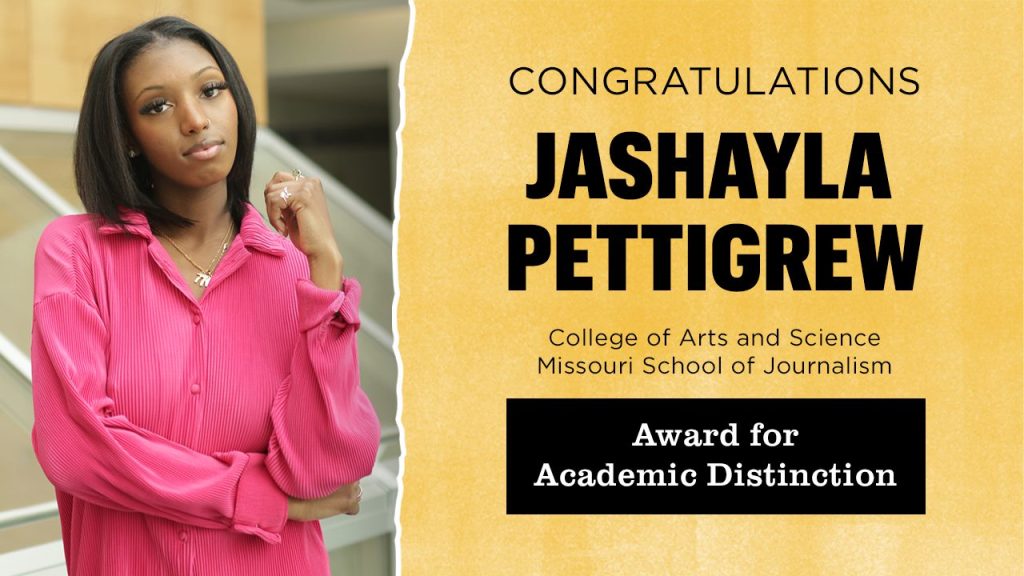 "Maggie and Jashayla are prime examples of students who use their education not only to better themselves, but to enrich the entire university community by engaging with their peers and striving to make an impact," said Lynda Kraxberger, associate dean for undergraduate studies at the School. "I'm so glad to have them at the School of Journalism, and I can't wait to see what comes next for them as they move toward their careers."
Courtney, who served last year as an intern for the Midwest Innocence Project — a nonprofit organization that works to exonerate those who have been wrongfully imprisoned — and is currently an Honors College communications intern, credited mentors such as Kraxberger for leading her on the path to academic success.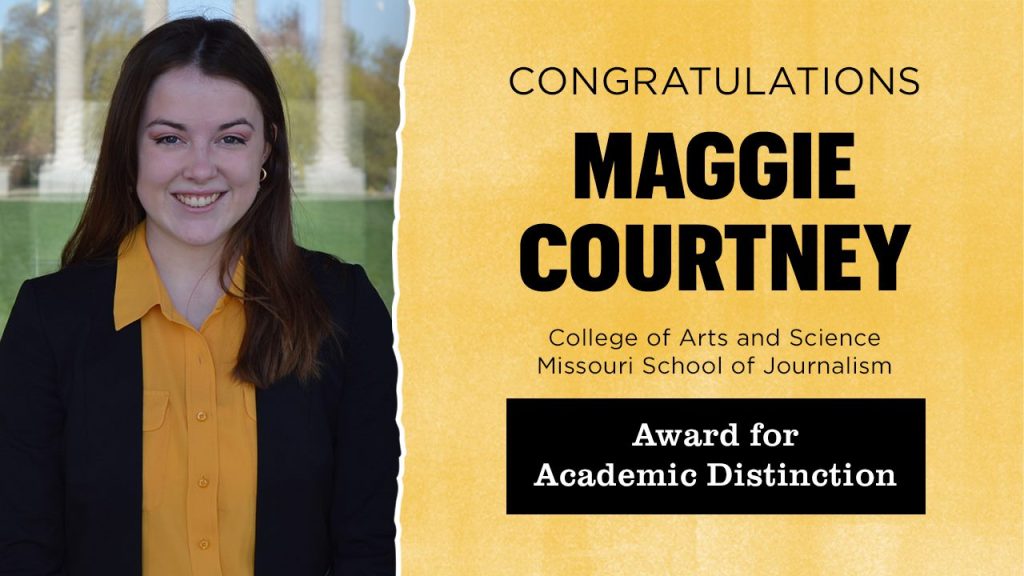 "Receiving this award speaks to the incredible support I have received for my endeavors at Mizzou," Courtney said. "So many professors and faculty have seen my potential and supported me in countless ways, and I can't thank them enough for choosing to invest in my growth."
Pettigrew, culture editor at Vox Magazine and a diversity peer educators student coordinator, was similarly grateful to her support network.
"It felt really great to win the award in front of my family and professors who have been supporting me the past few years," Pettigrew said. "I know there were a lot of hardworking students nominated for the award, so it felt so special to be one of the final 15 who were chosen."
The AAD honor was established in 2014 as the first university-wide recognition for academic distinction. A maximum of 15 students are selected each year.
Updated: May 2, 2022
Related Stories
Expand All
Collapse All
---