3 Missouri Journalism Students Named Inaugural Recipients of the MU Award for Academic Distinction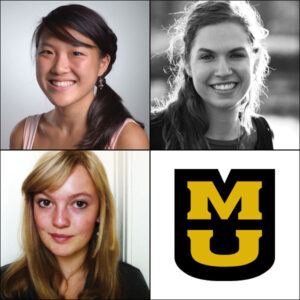 The Student-Led Initiative Recognizes Those Who Have Made Significant Contributions to the Body of Knowledge
By Caroline Murray
Columbia, Mo. (Feb. 12, 2014) — Three Missouri School of Journalism students are among the 14 University of Missouri students named the inaugural recipients of the new MU Award for Academic Distinction. All are members of the MU Honors College.
Natalie Cheng, a senior journalism and business major, has worked for The Maneater, KOMU-TV, Newsy and Missouri Business Alert as well as contributed to Vox Magazine and KBIA-FM. A Journalism Ambassador, convergence journalism teaching assistant, Writing Center tutor and Craft Studio instructor, Cheng also co-founded Quirks Consignment and helped create Safe Trek, a mobile app to help keep students safe.
Grace Lyden, a senior studying journalism and music, has done research with former Missouri Journalism professor Stephanie Craft that resulted in the publication of a paper on media literacy. She currently works for the Multicultural Certificate Center and previously reported for the Columbia Missourian and Vox Magazine. Lyden teaches piano in the Community Music Program and is a yoga instructor at MizzouRec.
Ida Sophie Winter is a sophomore studying journalism, French and international studies. On top of her studies, which include an Arabic language immersion summer program at the University of Wisconsin-Madison, Winter volunteers with the MU Language Partners program and tutors for the German and French departments. She is also the assistant to a case manager at Refugee and Immigration Services. Previously Winter served as a peer adviser at the Multicultural Certificate Center and volunteered for Mid-Missouri PeaceWorks.
Those selected were picked from more than 50 applicants from all disciplines across campus based on how they met three criteria: show evidence of extraordinary intellectual curiosity, actively seek knowledge beyond the classroom and strive to share that knowledge with public audiences for a broader impact, and significantly contribute to the academic atmosphere at MU.
The distinguished group will be recognized during a special reception on March 2.
Lyden said she is inspired not only by the professors she has worked with at MU, but also by her School of Journalism peers.
"Some of the best writers and thinkers I know are the people I hang out with on the weekends, and that serves as a constant dose of inspiration," Lyden said.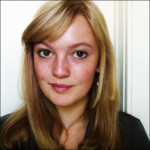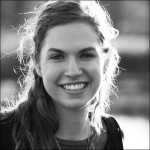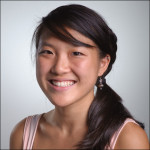 Winter agreed that the support of others within the MU and Columbia communities has led to her great success.
"I've found that professors and advisers have some incredible stories to tell," Winter said. "They're also open and supportive, especially to students. Speaking to them is inspiring and has been helpful in discovering and developing my own interests."
Cheng said she has always been a dreamer, but she hasn't always been able to come through with execution. The action she has taken while at MU is what makes her proudest.
"I think what I am most proud of in my time at MU is actually going out and doing the things I used to consider pipe dreams," Cheng said. "I've worked on teams to start businesses; I've traveled to new places; I've been working on a micro documentary – all longtime aspirations of mine."
Updated: July 22, 2020
Related Stories
Expand All
Collapse All
---