Meet New J-Students: Titus Wu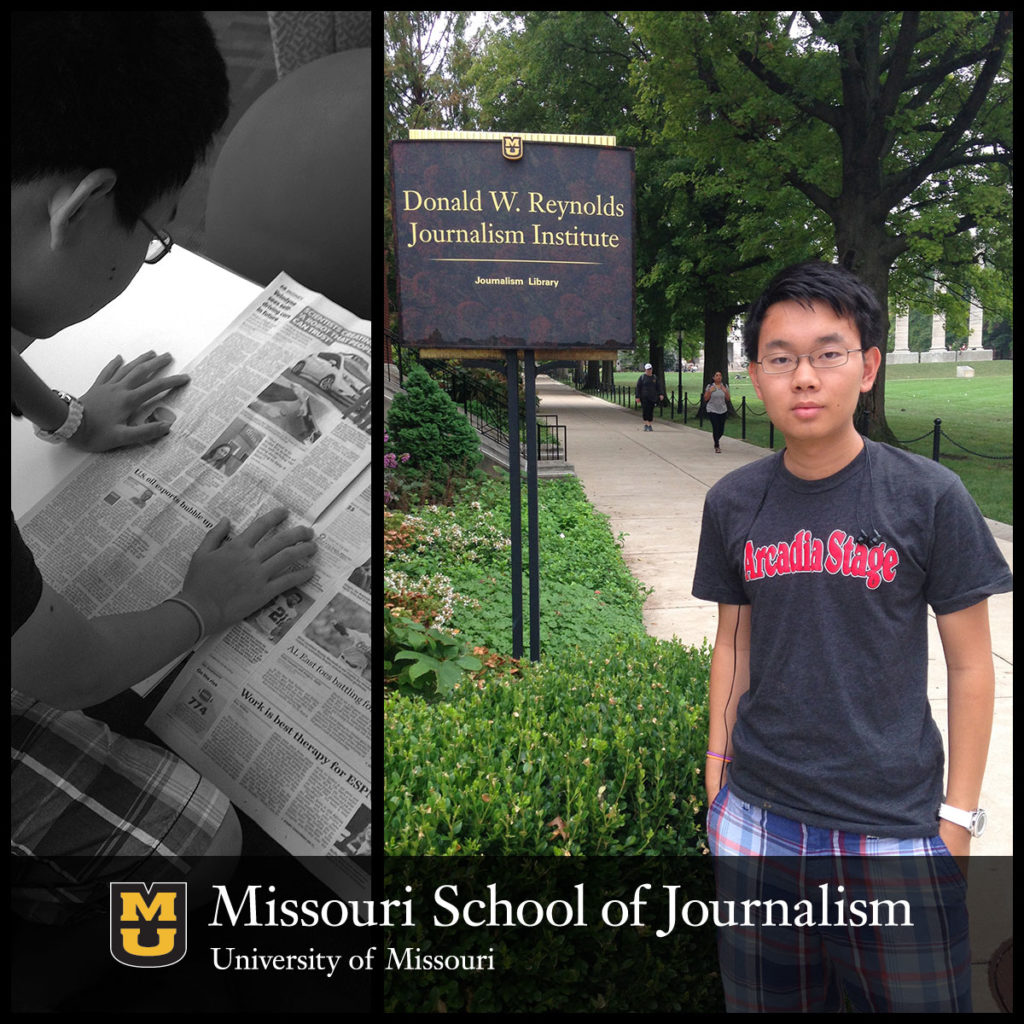 By Matthew Carlino
Columbia, Mo. (Oct. 3, 2016) — Titus Wu says he came to the Missouri School of Journalism to broaden his horizons and get into the heart of things. He wanted a school that facilitates open discussions of new ideas and diversity and felt that the J-School had these qualities.
Growing up in a mostly Asian-American suburb of Arcadia, California, Wu was in the majority ethnic group his whole life. He described his childhood as growing up in a "safe bubble."
"I hear in the news about all this discrimination going on, and all these social issues going on," Wu says. "I'm really passionate about this stuff, but I've never experienced it myself. I want to sort of see what it is like being a minority."
Wu felt Mizzou was the perfect first step for his career. Here, he feels he'll get a vantage point of life outside the majority. His post-graduation goal is to report in an undeveloped country to see how universal social issues play out in other parts of the world.
"I want to be there, live their life and see what it is like," Wu says. "In order to actually know what it is like, you have to be a part of it."
Wu's journalistic dream isn't one his family envisioned for him.
"Go follow where your heart is," Wu says. "Don't do what should be done, what could be done, what must be done, do what you want to do. Sure, you may feel probably a bit more materially uncomfortable, but spiritually and mentally and emotionally, you will be much richer."
Updated: October 2, 2020
Related Stories
Expand All
Collapse All
---