14 Students Honored with SPJ Region 7 Mark of Excellence Awards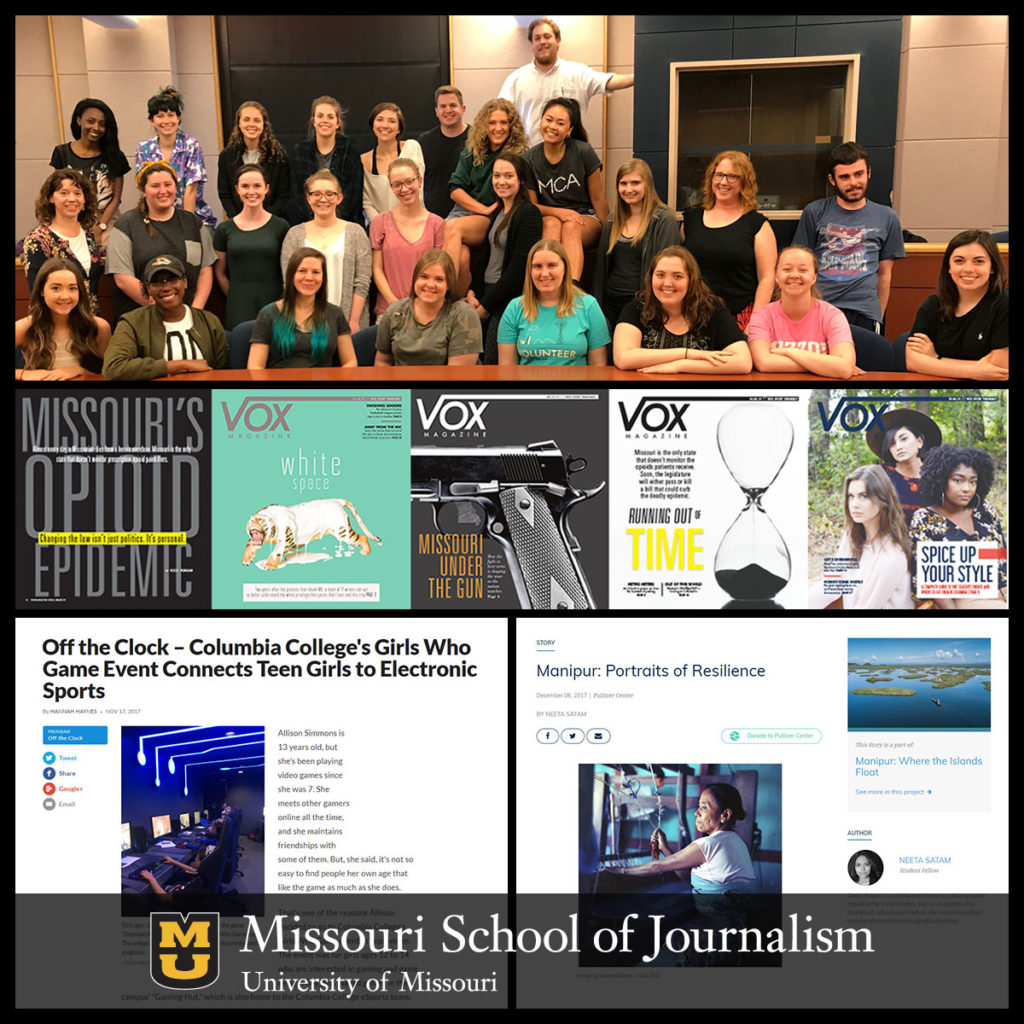 Staff of Vox Magazine Wins Best Student Magazine and Best Affiliated Website
Columbia, Mo. (May 10, 2018) — The published work of 14 Missouri School of Journalism students and the staff of Vox Magazine has earned Region 7 Mark of Excellence Awards, a competition sponsored by the Society of Professional Journalists for the best in student journalism. Several students received multiple awards.
SPJ Region 7 includes Iowa, Kansas, Missouri and Nebraska. This year, collegiate journalists submitted more than 3,700 entries in 39 categories across SPJ's 12 regions.
The honorees were recognized during the regional spring conference held in mid-April in Ames, Iowa. First place regional winners advance to the national round of judging, which is ongoing. National winners will be announced in mid-May.
Founded in 1909 as Sigma Delta Chi, SPJ promotes the free flow of information vital to a well-informed citizenry; works to inspire and educate the next generation of journalists; and protects First Amendment guarantees of freedom of speech and press. The School's chapter was founded in 1913.
Region 7 Mark of Excellence Awards went to the following Missouri Journalism students:
Art/Graphics
Feature Photography
Photo Illustration
Magazines
Non-Fiction Magazine Article
Best Student Magazine
Newspapers
In-Depth Reporting
Sports Writing
Online
Online Feature Reporting
Best Affiliated Website
Online/Digital Feature Videography
Radio
Radio News Reporting
Radio Feature
Radio In-Depth Reporting
Radio Sports Reporting
Television
Television In-Depth Reporting
Updated: August 16, 2019
Related Stories