Vox and Magazine Journalism Students Earn 3 SPJ National Mark of Excellence Awards for Quality Journalism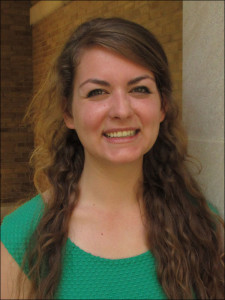 First-Place Honors Won in Digital-Only Publication, Feature Writing and Online Feature Reporting Categories
Indianapolis (May 8, 2014) — The Society of Professional Journalists named Vox Magazine and magazine journalism seniors Breanna Dumbacher and Allison Pohle as winners in the 2013 national Mark of Excellence Awards. The MOE Awards honor the best of collegiate journalism from a calendar year.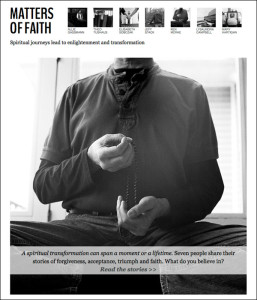 National Mark of Excellence Award winners are chosen from the first-place category winners in each of SPJ's 12 regions, and professionals with at least three years of journalism experience judge the awards. They were directed to choose only those entries that they felt were outstanding work worthy of a national honor. If the judges determined that none of the entries rose to the level of excellence, no award was given.
SPJ will recognize first-place national winners at the Student Union event at Excellence in Journalism 2014 in Nashville, Tennessee, Sept. 4-6.
Best Digital-Only Student Publication

National Winner: Vox iPad app by Breanna Dumbacher.

Feature Writing (Large School Division: 10,000+ Students)
Online Feature Reporting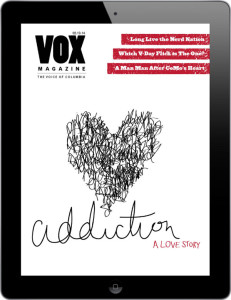 Earlier this semester, a total of 10 articles, broadcast packages and ongoing efforts by Missouri School of Journalism students placed in the Region 7 SPJ MOE Awards. Seven of these were regional winners. They were as follows:
Best Digital-Only Student Publication

Regional Winner: Vox iPad app by Breanna Dumbacher.

Best Use of Multimedia

Regional Winner: "Little Known Secrets" by Vox Magazine staff and VoxMagazine.com.

Feature Photography (Large School Division: 10,000+ students)

Regional Winner: "Harrisburg Football Photo Essay" by Kevin Cook, photographer, and Elizabeth Pierson, photo editor, Vox Magazine.

Feature Writing (Large School Division: 10,000+ students)
Non-Fiction Magazine Article

Regional Winner: "Field Notes From Missouri" by Vox staff, Vox Magazine.
Regional Finalist: "When Liberty Goes Sour" by Abigail Eisenberg, Vox Magazine.

Online Feature Reporting

Regional Winner: "Matters of Faith" by Vox Magazine staff and VoxMagazine.com.

Television Sports Reporting
Updated: July 24, 2020
Related Stories
Expand All
Collapse All
---