Missouri Journalism Students Win 12 Regional SPJ Mark of Excellence Awards
5 Earn First Place and Advance to National Competition
Columbia, Mo. (April 2, 2015) — Missouri School of Journalism students earned 12 regional awards in the Society of Professional Journalists' Mark of Excellence competition, which recognizes the best work in collegiate journalism.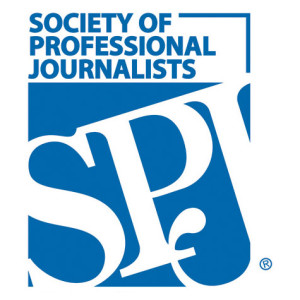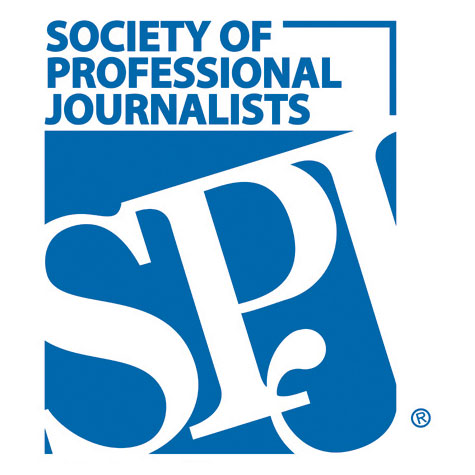 Nine of the entries were published in Vox Magazine, a small-city, multi-platform publication that brings mid-Missourians an analysis and reflection of contemporary issues with useful and provocative articles. The other three winners were aired on KOMU-TV, the only university-owned commercial television station that uses its newsroom as a working lab for students.
The winners of each regional category, announced at the Region 7 conference the weekend of March 28 in Omaha, are eligible for national awards. These will be announced later this spring.
Winners
Best Digital-Only Student Publication
Vox staff for Vox Magazine iPad edition
Best Online Feature Reporting
Vox Staff for "Our Blue Highways," published in Vox Magazine
Best Use of Multimedia
Vox Staff for "Our Blue Highways," published in Vox Magazine
Feature Photography (10,000+ students)
John Farmer de la Torre for "Poetic Prophecy," published in Vox Magazine
Nonfiction Magazine Article
Vox Staff for "70 Things You Never Knew You Wanted to Know About Hair," published in Vox Magazine
Television Sports Reporting
Mihir Bhagat and Clayton Conness for "Waiting Game," aired on KOMU-TV
Finalists
Best Student Magazine
Vox Staff for "The Health Care Issue," published in Vox Magazine
Best Use of Multimedia
Vox Staff for "Life and Death with Dogs," published in Vox Magazine
Nonfiction Magazine Article
Tracey Goldner for "Love in the Time of Chlamydia," published in Vox Magazine
Nonfiction Magazine Article
Rebecca Dell for "The Girl with the Golden Heart," published in Vox Magazine
Television Sports Reporting
Mihir Bhagat for "Battle's Special Season," aired on KOMU-TV
Television Sports Reporting
Mihir Bhagat and Brent Pearson for "Love Is Blind," aired on KOMU-TV
Updated: August 4, 2020
Related Stories
Expand All
Collapse All
---