Associate Professor John Fennell Given Top Publishing Award
He Received the RR Donnelley Lifetime Achievement Award from the City and Regional Magazine Association at Conference in Washington, D.C.
C. James Dowden
City and Regional Magazine Association
Used by permission.
Los Angeles, Calif. (May 20, 2014) — Associate Professor John Fennell, Meredith Chair in Service Journalism at the Missouri School of Journalism, received the RR Donnelley Lifetime Achievement Award from the City and Regional Magazine Association during the Awards Banquet at the climax of the three-day annual conference in Washington, D.C.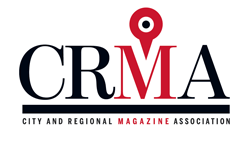 This is the Association's top honor – sponsored by long-time partner RR Donnelley. Since its inception in 1978, the CRMA has recognized leading members of the industry by giving them the Lifetime Achievement Award. This honor is given occasionally – not annually. The recipient is chosen from nominations by members. The honor recognizes individuals who have made a significant contribution to the magazine publishing industry. The recipient is announced and honored at the awards ceremony at CRMA's annual conference.
Sponsor of the award, RR Donnelley representatives were on hand to offer their congratulations to Fennell. His contributions to CRMA and to the city and regional magazine industry were outlined and honored by his peers.
"John Fennell was the long-time editor of CRMA member Milwaukee Magazine, where he garnered numerous awards," said C. James Dowden, executive director of CRMA. "Since joining the faculty at the University of Missouri School of Journalism, he has been the coordinator of CRMA's editorial and design competition, the National City and Regional Magazine Awards. John strives for excellence in all that he does, and he brings that commitment to his role with CRMA."
For many years, Fennell has been emcee of this awards banquet. This year, unlike others, the recipient was not announced in advance. So Fennell was surprised when his former coworker, Publisher Linda Lundeen of Milwaukee Magazine, presented the prestigious honor to him.
"There's nobody more deserving to receive this award than John Fennell," Lundeen said. "He has devoted a lifetime making his mark on the literary culture to thousands of readers. As a teacher, he's given inspiration to today's students and tomorrow's aspiring writers. I am extremely pleased to see him recognized for his exceptional contributions to the world of journalism."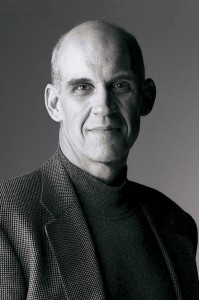 Background
John Fennell's journalism career spans more than 35 years, initially as a reporter with Chicago's City News Bureau and as an assistant to Pulitzer Prize winner and columnist Mike Royko at the Chicago Daily News.
Fennell's literary contributions are spread across 13 award-winning years at city publication Milwaukee Magazine, serving as editor. More than 160 awards were garnered to the magazine during his tenure.
His journalistic words fill the hard-cover book of "Ready, Fire, Aim," a business biography on the life and legacy of printing industry icon Harry V Quadracci, founder of the world's second-largest printing company, Quad/Graphics.
Fennell joined the Missouri School of Journalism's faculty in 2005 as the Meredith Chair in Service Journalism, where he continues to teach magazine writing and publishing courses.
For more information, please see this list of past CRMA Lifetime Achievement Award winners.
About CRMA
The City and Regional Magazine Association (CRMA) represents more than 80 regional and local general interest and consumer lifestyle magazines throughout the United States and Canada. With a combined readership of twenty five million and five million subscribers, CRMA member titles represent a powerful media platform for reaching an affluent consumer audience. CRMA provides a broad array of services to its members, including industry advocacy, research and promotion to the advertising community, among others. For more information about CRMA and its member publications, visit www.citymag.org.
Updated: July 27, 2020
Related Stories
Expand All
Collapse All
---