Magazine Journalism Assignment Published in The Washington Post
A July 3 story in The Washington Post, "Photos provide keepsakes for parents grieving the death of a newborn," had its genesis as a magazine writing assignment at the Missouri School of Journalism. In this article, reporter Jacob Bogage shares how Associate Professor John Fennell helped him develop his story.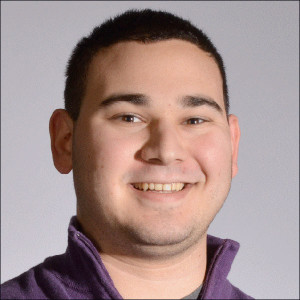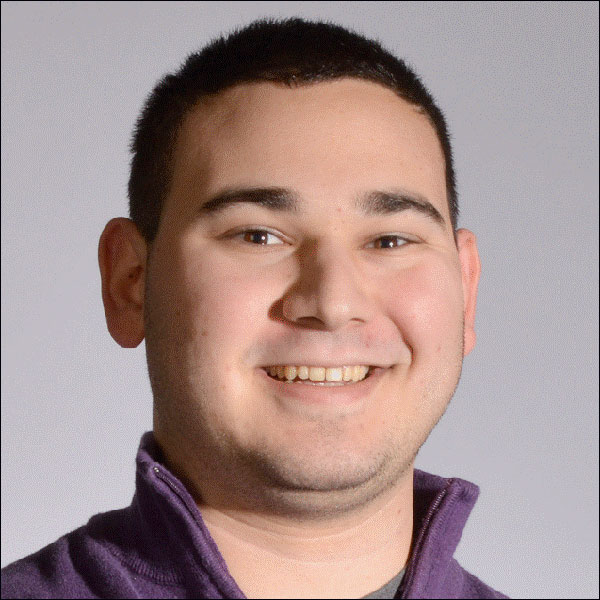 Story Teaches Lessons That Cannot Be Taught, Author Learns
By Jacob Bogage
The Washington Post
Washington (July 21, 2016) — There is nothing easy about the Missouri School of Journalism. I think that's part of the reason I wanted to come here, because who doesn't like a challenge.
I grew up in the Maryland suburbs with The Washington Post hitting my doorstep each morning. I fought with my twin brother growing up over who got the Sports section each morning before we left for school.
My junior year at Mizzou, I interned at The Post, the newspaper of newspapers. It was a dream: exhilarating, intellectually challenging, fun, fast-paced, everything I wanted in a journalism job. I returned to Mizzou for my senior year with a good-looking resume and brimming confidence.
And then I ran into Professor John Fennell's writing class. The task at hand was to master longform writing: thousands of words deeply reported with thick, velvety scenes and characters crafted as if they came from Chaucer. It was something I'd never done before, something I'd only dreamed about over copies of The New Yorker and ESPN Magazine.
Yes, it would be hard, but Professor Fennell promised my class he'd get us there, and maybe some of our stories would get published in the process.
I pitched a story about a family obituary about a newborn published in the Columbia Missourian. A family wrote their new son and grandson "lived all of five minutes," which captured my imagination. I wanted to meet this child's parents and siblings and grandparents and the doctors and nurses that fought for him. I wanted to mark the full life contained inside those five minutes. And Professor Fennell decided that would be a good idea.
I found Now I Lay Me Down To Sleep, a nonprofit that connects volunteer photographers with families grieving the death of a baby, during my research. NILMDTS connected me with Shane Epping, an adjunct professor at the Missouri School of Journalism and professional photographer.
Shane was reticent to work with me, and rightly so. How many 21 year-olds can tactfully discuss stillbirth?
I wasn't sure I could, I told him, but I'd try. We met for coffee and talked for an hour or two off the record. He wanted to know where the story would run, how I'd behave around grieving families, if I could pull this off. I didn't have a lot of answers.
It's for a class, I said, but we'll see what happens.
Two days later, he texted me to meet him at the J-School so we could ride to Women's and Children's Hospital together. It was the first "demise," the term used to describe these stillbirths, I'd see.
The next week, Shane and I exchanged text messages and met for a couple interviews. I learned about his family and upbringing and his oldest daughter Faye, a stillborn. And I talked to more families who endured the same loss Shane and his wife Mary had. I talked to doctors and nurses and classmates who studied photojournalism.
Do you think you could do this? I asked them. No, they said. Not me.
As I turned in drafts of my story – 2,000 words, then 3,000 words, then 4,300 words – Professor Fennell told me it should be published. He was forceful about it, adding another dimension to my assignment. If reporting the story wasn't hard enough, try pitching it to professional publications as a 21-year-old freelancer.
Eventually, it found a home with The Post, the subject of much celebration between myself, Shane and the other families I worked with. Some 20 rounds of edits and half a year later, the story ran on the cover of the Health & Science section with stunning photography from my dear friend and fellow journalism graduate Tim Tai.
And then I emailed Professor Fennell: "I arrived at Mizzou wanting to do this kind of work, but not knowing how I'd ever get there. Your class made it possible. One day I felt overwhelmed. The next day I didn't."
In truth, I'm sure that's a simplification of this process. My sources, these hurting families, taught me as much about writing as this class. So did Shane, who was patient and kind for months on end. And Tim, who compulsively asked me about my writing and The Post's editorial processes.
Missouri loves to talk about Mark Twain's famous cave, but writing and journalism are not done in a cave. They're done through lived experience and meeting new people. They're done through exploring and trying new things, subjecting yourself to situations gleeful and tragic and finding the common thread in between.
Writing and journalism are humanism and futurism and nostalgia and hope and despair and adventure wrapped into one. And as much adoration and gratefulness I feel toward Professor Fennell and the rest of the journalism school faculty, those are things that cannot be taught.
They must be seen. They must be lived. And they appear as the look on a father's face when he holds his newborn son moments after he's drifted away.
Jacob Bogage covers business, technology and finance for The Washington Post. He's a 2016 graduate of the University of Missouri's College of Arts and Science and can be reached at jacob.bogage@washpost.com.
Updated: September 29, 2020
Related Stories
Expand All
Collapse All
---