Nine Missouri Journalism Students Participate in Washington Program during Winter 2007 Semester
Washington, D.C. (Feb. 15, 2007) — Nine Missouri Journalism students have gone "inside the beltway" this semester to work side by side with experienced reporters, graphic designers and strategic communicators in the nation's capital.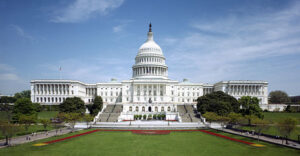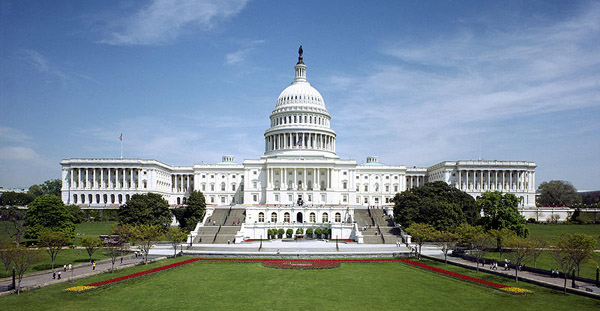 The Missouri School of Journalism's Washington Program, which attracts about 25 graduate students and senior undergraduates a year, gives students a chance to earn academic credit as they experience Washington's fast-paced professional environment first hand. Participants work 30 hours a week at a designated professional project site and attend Friday seminars with Washington insiders, such as legislative specialists, lobbyists and bureau chiefs. They also complete an end-of-semester research paper.
"The Washington Program gives Missouri students the opportunity to work at a professional level – shoulder to shoulder – with leaders in their fields in the capital," said Wesley G. Pippert, Washington Program director and associate professor of journalism studies at the School. "What began about 40 years ago as a program exclusively for graduate students interested in newspaper journalism has grown to include undergraduates as well as graduate students interested in strategic communications, convergence, magazines, broadcast and, still, newspapers."
Since the School established its Washington Program in 1968, Missouri Journalism students have worked with more than 100 newspapers, television stations, government agencies, public relations and advertising firms and think tanks. Many of these organizations now seek to recruit a Missouri Journalism student each semester.
The winter 2007 Washington Program participants include: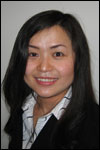 Xiaohua Bian
Susan Davis International (public relations firm)
Bian is a strategic communication master's student from China. She received a winter 2007 Washington Program Scholarship.
Matt Harris
Orange County Register, Washington Bureau
A Columbia, Mo., native, Harris is a senior double major in newspaper journalism and history with a minor in economics. He has worked as a reporter, copy editor and assistant city editor at the Columbia Missourian. He will intern for The Kansas City Star this summer.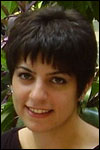 Anahit Khachatryan
Center for International Media Assistance
National Endowment for Democracy
Khachatryan is an Edmund S. Muskie Fellow from Armenia, pursuing her master's in strategic communication. She previously worked as a public relations specialist at the Council of Europe Information Office in Armenia and interned with the Voice of America Armenian Service. Upon completion of her studies, she intends to work in international development.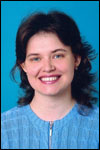 Yuliya Melnyk
Voice of America Ukrainian Service
Melnyk, a Muskie Fellow, is a strategic communication master's student from Ukraine. Before attending the Missouri School of Journalism, she was an English as a Second Language professor at Kirovohrad State Pedagogical University in Kirovohrad, Ukraine, for 12 years. She has a Ph.D. in linguistics from Odesa National University in Odesa, Ukraine. In 2000-2001 she was a visiting scholar at George Washington University in Washington, D.C. Last summer, she worked as a researcher at the Library of Congress Newspaper Division.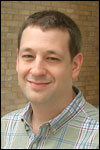 Adam Schreck
Los Angeles Times, Washington Bureau
Schreck is completing his master's with a concentration in international reporting. He has worked as a reporter and assistant city editor for the Columbia Missourian and as an online intern in The Wall Street Journal's Brussels bureau. In 2006, he received the Atwater Prize for his coverage of Hurricane Katrina and Enron's ties to MU and was a recipient of a Washington Program scholarship. Originally from Bourbonnais, Ill., Schreck holds a bachelor's in political science and theology with a minor in international studies from Loyola University Chicago. Before attending MU, he taught English for nearly five years in Europe and the Middle East.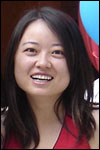 Jingjing Sha
International Center for Journalists
Sha is a master's student from Shanghai, China, studying marketing and public relations. She interned at the MU Extension marketing department and spent the summer of 2006 at the Columbia Missourian design desk. Before coming to the United States, Sha worked for Jiefang Newspaper Group in Shanghai for two years.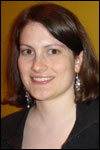 Teresa Weaver
Washingtonian Magazine art department
Weaver is a master's student focusing on magazine design. She received her bachelor's in journalism from Texas A&M University and is originally from San Antonio, Texas.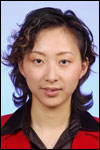 Jia Zhou
ABC News, Washington Bureau
Zhou, a second year master's student in convergence journalism, is the 2007 David Kaplan Fellow. The Kaplan Fellowship allows her to work for four months as a field producer at the ABC News Washington Bureau. During her three years as a television reporter in Shanghai, Zhou's stories received the second-place Shanghai Scientific News Prize and the second-place National Justice Prize.
Updated: April 16, 2020
Related Stories
Expand All
Collapse All
---