Missouri School of Journalism junior Danielle DuClos awarded prestigious Kaplan Fellowship at ABC News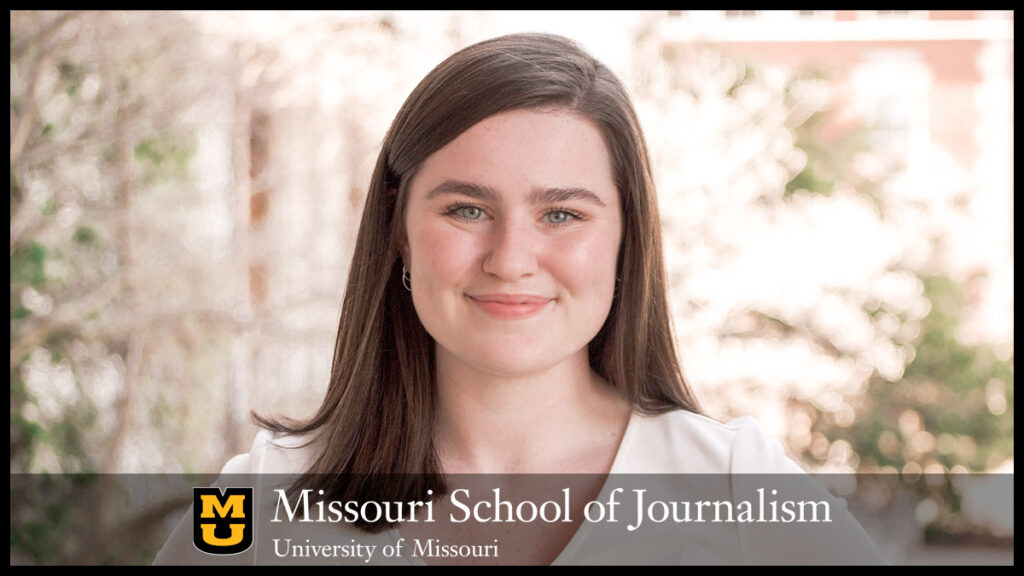 Hands-on training at Columbia Missourian provided DuClos skills and 'confidence in herself' to apply for fellowship
By Jennifer Nelson-Pallikkathayil
Columbia, Mo. (April 26, 2021) — Missouri School of Journalism junior Danielle DuClos of Anchorage, Alaska, will work at ABC News Washington Bureau in Washington, D.C., this fall as the 28th David Kaplan Memorial Fellow.
Along with a $10,000 stipend from the Kaplan Fellowship fund, DuClos, who is majoring in print and digital news with an emphasis in investigative reporting, will receive a full-time, paid position for the fall 2021 semester.
"Danielle has a diverse selection of work experiences, along with her unique energy and passion for telling stories, we think she will bring a fresh perspective to the Kaplan Fellowship," said Amy Thomas, manager of Bureau Affairs at ABC News.
The fellowship program is unique in that the fellow rotates through many different platforms and shows during their time at ABC News.  In the past, Kaplan Fellows have worked with shows including This Week with George Stephanopoulos and Good Morning America, assisted ABC's reporters with breaking news in the field and written stories for ABCNews.com.
"I'm absolutely thrilled to learn and continue building my reporting skills," said DuClos. "All the correspondents at ABC are incredibly talented journalists, and I can't wait to pick their brains. I'm ready for the challenge of working in a fast-paced, national news environment and to dive into everything and anything that I can. I hope to learn how to cover complex, nuanced political stories but within the context of how they will impact Americans and their communities."
DuClos has worked at the Anchorage Daily News and the Columbia Missourian during her college career. The Missourian is a digital-first community newspaper that serves as a learning and training lab for students at the Missouri School of Journalism.
"(While) working at the Missourian, I fell in love with journalism all over again," she said. "My time there gave me not only the skills and experience but also the confidence in myself to apply for the Kaplan Fellowship."
DuClos said she loves watchdog journalism and all things politics, so the fellowship is "the perfect marriage" of her passions.
She will graduate in the spring of 2022 and would love to do investigative work, a passion she's had since high school after watching the movie, "Spotlight" and taking a journalism course.
"My favorite stories to cover, the ones that satiate my curiosity to figure things out, are stories that dive into what institutions and leadership figures say they are going to do and then following up with what actually happened," she said. "If I can report those stories, I know I'll be happy."
About the David Kaplan Fellowship
The David Kaplan Fellowship honors the memory of David Kaplan, who was a producer for ABC's Sam Donaldson. Kaplan was killed while on assignment for ABC News in 1992 in Sarajevo, Bosnia. Donaldson, a 40-year veteran reporter, correspondent and anchor for ABC News, created the program with funds that he and his colleagues donated to honor Kaplan.
The Missouri School of Journalism was chosen to award the fellowship due to its renowned reputation for hands-on training of both reporters and producers.
Updated: April 26, 2021
Related Stories
Expand All
Collapse All
---