Master's Student Named 2017 David Kaplan Memorial Fellow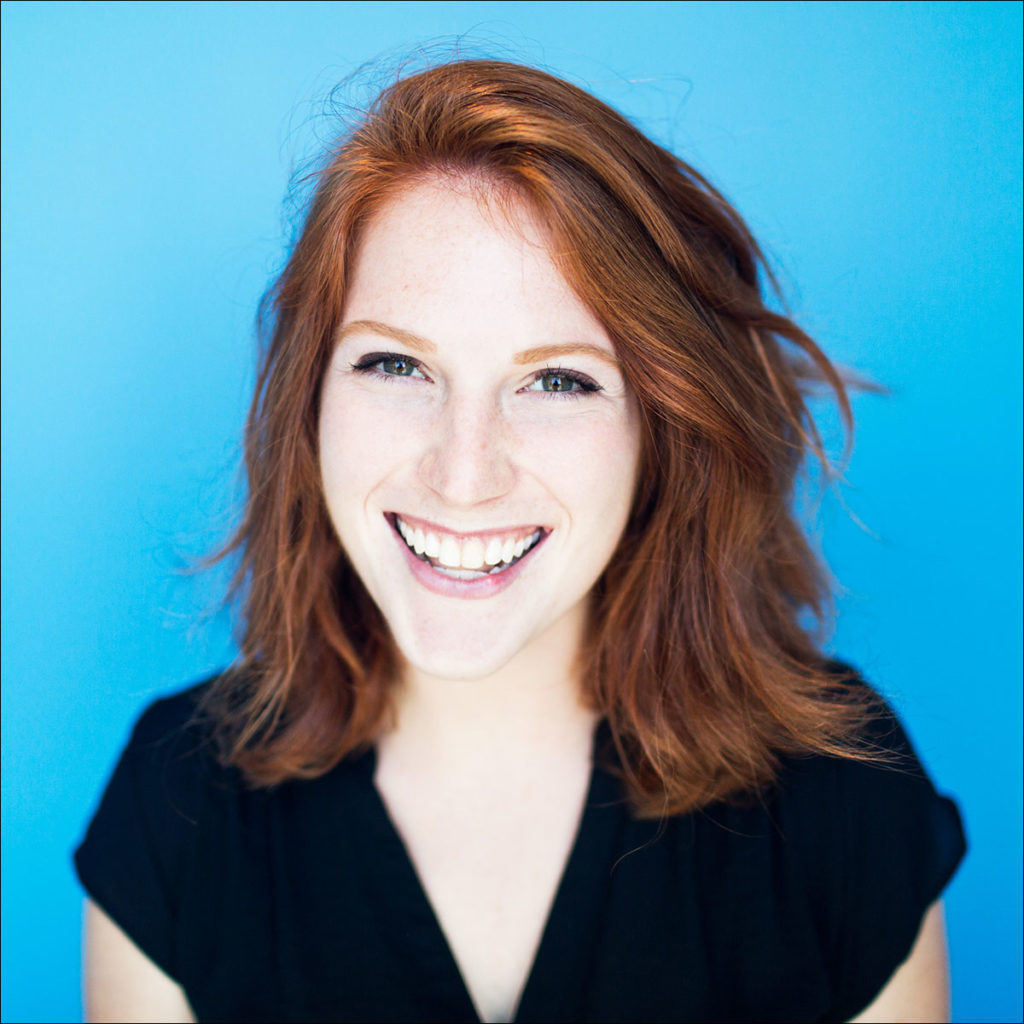 Riley Beggin will be the 2017 David Kaplan Memorial Fellow at ABC News in Washington, D.C., in spring 2017.
Riley Beggin to Work at ABC News Washington Bureau in the Spring
By JoEllen Grohs
Columbia, Mo. (Nov. 7, 2016) — Riley Beggin, a Missouri School of Journalism master's student, will be the 2017 David Kaplan Memorial Fellow at ABC News in Washington, D.C.
The Kaplan fellowship was founded by ABC News anchor Sam Donaldson to honor the life of highly regarded ABC News producer David Kaplan, who died while covering war in Sarajevo in 1992. The annual fellowship is awarded to a Missouri School of Journalism student who has an interest in network field producing.
Beggin was selected from an applicant pool of 13 students. Robin Sproul, vice president for public affairs at ABC, and Stacia Deshishku, deputy Washington bureau chief, made the final decision to award Beggin with the Kaplan Fellowship.
Associate Professor Mike McKean, first noticed Beggin's ability and work ethic when her team developed a plan to deliver news videos on the Apple Watch in the 2015 Reynolds Journalism Institute Student Competition.
"Riley has passion and great skill when it comes to politics and policy, investigative reporting and work across media platforms," McKean said.
As part of her master's program, Beggin specializes in investigative reporting and also works as a podcast and web contributor at Investigative Reporters and Editors. She reports for KBIA-FM, mid-Missouri's NPR-member station, and completed a summer internship with NPR's investigations unit in D.C.
"I am thrilled and honored to be selected for this position," Beggin said. "I am a big believer in the importance of public policy reporting, and I wanted the opportunity to do that in the nation's capital."
Along with a $10,000 stipend from the Kaplan Fellowship fund, Beggin will receive a full-time, paid position for the 2017 spring semester with the ABC News Washington Bureau. She will report on a wide variety of topics, including The White House and Congress, criminal justice and international affairs.
"I'm really looking forward to working in the thick of things during such an interesting time in Washington," Beggin said.
The School also operates a Washington Program that provides an opportunity for Missouri students to spend a semester in our nation's capital. Students in Washington work 30 hours a week on a project within their chosen sector of journalism, attend seminars and write research papers.
Since the School established its Washington Program in 1968, Missouri Journalism students have worked with more than 100 newspapers, television stations, government agencies, public relations and advertising firms and think tanks.
Updated: October 6, 2020
Related Stories
Expand All
Collapse All
---