Mike McKean
Associate Professor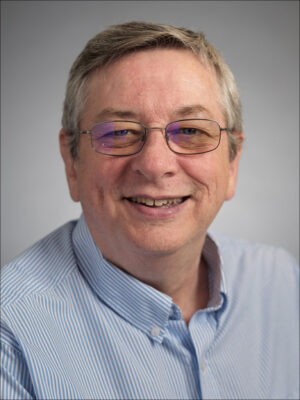 Download High-Resolution Photo
Mizzou Advantage Facilitator: Media of the Future
36 Walter Williams
Missouri School of Journalism
Columbia, MO 65211-1200
MIKE MCKEAN serves as the facilitator of the Media of the Future initiative for Mizzou Advantage and directs the Futures Lab, the experimental newsroom and technology testing center of the Reynolds Journalism Institute. He founded the School's Convergence Journalism program and is a longtime member of the MU Information Technology Committee.
McKean is a leader in the School's partnerships with Apple, Inc., Adobe Systems, Hearst Innovation, AT&T, Sprint and other technology-driven firms to transform journalism education through pervasive computing. He is a frequent presenter to media companies and journalism schools in China. McKean helped design convergence journalism curricula at Nanjing University and Shantou University in China and at Moscow State University in Russia. He has lectured and organized workshops at the European Journalism Centre in Brussels, Auckland University of Technology in New Zealand, Universidad de los Andes in Chile and University of Navarra in Spain.
McKean has received the MU Faculty-Alumni Award and the Kemper Teaching Fellowship, one of the top faculty awards on the MU campus. He hosts Views of the News, a weekly media criticism program that airs onKBIA-FM and KBIA.org. McKean earned a bachelor's degree at the Missouri School of Journalism in 1979 and a master of arts in political science from Rice University in 1985. He has served on the School's faculty since 1986.
Updated: August 6, 2019