Convergence Journalism Project Offers Media Outlet for Columbia Schools
MySchool Video Project Launched by Students, Debuts on MyMissourian.com
Columbia, Mo. (April 3, 2007) — One of the latest trends in media technology is giving community members an unprecedented insiders' view of Columbia's public schools, thanks to the work of a group of radio-television journalism and convergence journalism students at the Missouri School of Journalism, several faculty members, an alumnus, teams of high school students and their advisers.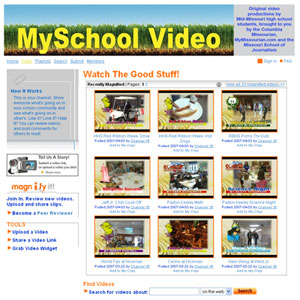 MySchool Video is the newest collaborative product offered by MyMissourian.com, a citizen journalism project in conjunction with the Columbia Missourian, the School's faculty-run, student-staffed daily city newspaper. MySchool is a video-sharing Web site similar to YouTube that broadcasts video news produced and edited by students and supervisors at Columbia's Hickman and Rock Bridge high schools.
The videos feature newsworthy events and people throughout Columbia Public Schools, which serve more than 17,000 students. For these students, plus thousands of parents and community members, MySchool video highlights important scholastic activities that might not otherwise receive such coverage. For example, one video tells the story of several West Junior High students who are preparing to compete in local and state Special Olympics competitions in April and May.
After debuting on MyMissourian.com, the video information is adapted by a team of Missourian reporters and editors for the print version of the Saturday Weekend Missourian.
"This is true convergence: Video that becomes a Web site that is linked to a citizen journalism site that feeds a traditional print newspaper," said Clyde Bentley, associate professor of convergence journalism. Bentley launched the citizen journalism project MyMissourian in 2004 and helped to incorporate MySchool to the site.
Although it took a village to raise the project from idea to implementation, it was the energy and expertise of students at different phases of the project that ultimately brought MySchool to fruition. In true multi-platform style, convergence journalism seniors Tammy Ritterskamp and Lance Edwards joined forces with radio-television journalism seniors Courtney Beatty and Lacey Hanson to create the site using Magnify.net technology. Magnify is a tool that helps publishers integrate user-generated video into their websites.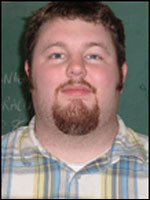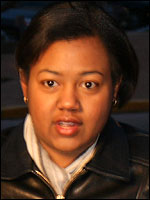 Ritterskamp and Edwards became involved in the project through their convergence journalism capstone course, taught by Mike McKean, associate professor and chair of convergence journalism. Beatty and Hanson were enrolled in associate professor Jen Reeves' radio-television journalism capstone course. Capstone courses provide students the opportunity to demonstrate skill proficiency and working knowledge in a particular subject area.
"This was a student-driven initiative," Reeves said. "We gave them the goal of creating something that high school students can use to share video. They made it happen by working with Magnify to create the interface they wanted."
The unique student-professional partnership with Magnify is the result of work by Kim Garretson, BJ '73, an emerging media technology venture capitalist and Magnify advisory board member. Garretson has collaborated with the School on several student projects. He brought the idea of a Magnify partnership to McKean and Margaret Duffy, associate professor and chair of strategic communication. McKean, Duffy and Garretson soon involved Reeves and Lynda Kraxberger, associate professor of convergence journalism, during the brainstorming phase of the project.
"I knew the Missouri School of Journalism was the ideal academic media research partner for Magnify when I first saw the technology," Garretson said. "Magnify founder Steve Rosenbaum created the first user video platform allowing a media company to carefully control the content while simultaneously presenting a very robust experience for viewers."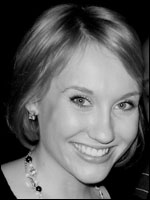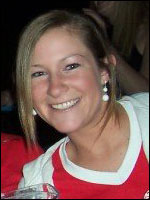 According to Edwards, who has led publicity efforts for the project, controllable content is a key feature of MySchool. School administrators are concerned with online security, Edwards said, an important fact that he and the student developers had to keep in mind when creating and marketing the product to local schools. Such challenges provided real-world experience in project development for the students, Reeves said.
"All of the students worked really hard to not only develop a system that would work but also to communicate the benefits of the system with the local schools," Reeves said. "Because they had different backgrounds – broadcast and convergence – they learned the challenges of communication, teamwork and staying in tune with each other."
For Edwards, who will be looking for a job in small-market Web production following graduation, coordinating such an intricate project will be invaluable to his career.
"I can say I was involved in the launch of this Web site from the ground up by working with local contacts," Edwards said. "In the year and a half I've been studying convergence here, I developed the skills to be able to do that."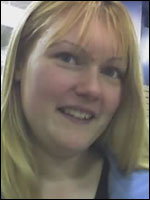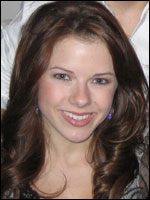 With the Magnify interface complete, another student team joined the effort to gather content from local schools, integrate MySchool into the MyMissourian Web site and publicize the new feature. Junior convergence major Ashley Smith, a student in Bentley's online journalism class, began coordinating the evolution of MySchool with her student colleagues to assure continuity after the seniors on the original development team graduate in May. Master's student and MyMissourian editor Catherine Wolf created the interface for MySchool on the MyMissourian citizen journalism site.
The team worked with Ron Widbin, director of the broadcasting education program at the Columbia Public Schools, and Todd Hildahl, coordinator of Columbia's Educational Access Channel 16, to gather content. Widbin's Rock Bridge and Hickman high school students regularly produce video features for the local cable channel. Hildahl helped the team convert video to the Web to be featured in the Magnify showcase site on MyMissourian.
Columbia Missourian Managing Editor Reuben Stern then put his staff to work to modify the information for print so it could be used in the Saturday Weekend Missourian. From video to Web to print, it took a diversity of efforts to make MySchool a reality.
"The MySchool video launch happened in record time thanks to the leadership of all involved," McKean said. "It's been a true team effort that spanned three classes and three sequences."
For all participants, finally seeing the finished product in multiple media platforms is rewarding.
"What began as a conversation of 'what ifs,' has developed into an educational media tool connecting area high school students with the broader community," Ritterskamp said. "I have gained a better perspective on teamwork, perseverance and pushing, as well as converging the boundaries. I am happy that we found a media vehicle willing to take a chance on a different idea."
Current MySchool videos include a profile of International Night at Blue Ridge Elementary, a look at rehearsals for the musical "Leader of the Pack" at Hickman High School and a stroll down The Art Hall of Fame at Grant Elementary, among others. Based on the success of the product, the Missouri Journalism students and advisers are now looking to offer MySchool to schools throughout Boone County and Jefferson City.
Updated: April 16, 2020
Related Stories
Expand All
Collapse All
---