Associate Professor Amanda Hinnant awarded the McIntyre Professorship for Teaching Excellence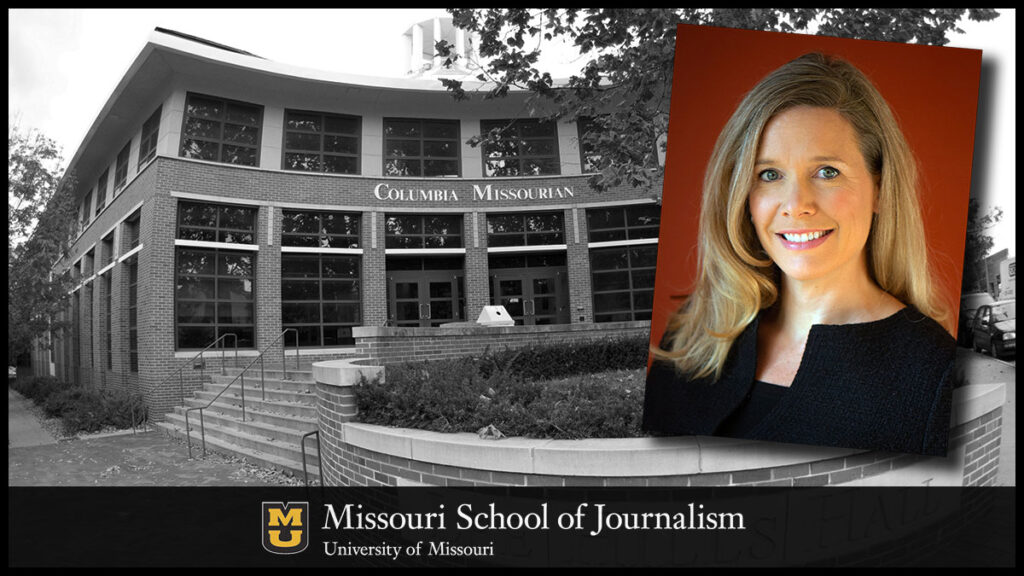 The award comes with a $10,000 salary supplement for next academic year.
Columbia, Mo. (May 8, 2020) — Associate Professor Amanda Hinnant is the 2020 winner of the O.O. McIntyre Professorship at the Missouri School of Journalism. The award recognizes teaching excellence and comes with a $10,000 salary supplement for the 2020-21 academic year.
Hinnant has taught courses on communication research, qualitative methodology, documentary storytelling, journalism and democracy, as well as magazine reporting and writing since 2006. Her research focuses on health and science communication, media sociology, and narrative persuasion. She has served as the chair for the School's Promotion and Tenure Committee from 2015-2020.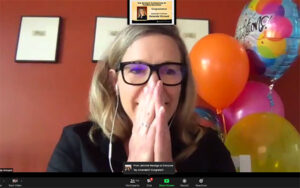 Nominators said Hinnant's dedication to the Journalism School, teaching excellence and overall character made her a top choice for the award:
"Amanda has played a vital role in the School's graduate programs, teaching core courses, directing independent studies and serving on a high number of graduate student committees. Her course evaluations have been consistently among the highest in the School. Students especially appreciate her clarity, high standards, classroom engagement and extra help outside the classroom."
A colleague testified to Hinnant's "long-term teaching excellence, impressive teaching evaluations, and international reputation as a researcher."
"Amanda has given extensive service to the Journalism School, important work that she does with great skill and poise while constantly seeking input by invested parties and with an overall goal of having all faculty actively engaged in their shared governance role."
"Amanda is the kind of colleague we should all aspire to be like: A gifted teacher, excellent researcher, and constructive and courageous faculty citizen. She demonstrates excellence and integrity in all she does."
In 2019, Hinnant was honored with the Shared Governance Award (individual) from MU Faculty Council. Hinnant earned her doctorate from Northwestern University in 2006.
About the O.O. McIntyre Professorship
The professorship is named for O.O. McIntyre, one of the most widely known New York columnists during the 1920s and 1930s. His column, "New York Day by Day," was syndicated to 508 newspapers in every state, Canada and Mexico. Born in Plattsburg, Missouri, McIntyre was raised in Gallipolis, Ohio, where he got his start in newspapers as a reporter for $5 a week. McIntyre died in 1938, and his widow left part of his estate to the Missouri School of Journalism. In her will, she established the O.O. McIntyre Postgraduate Writing Fellowship to help aspiring writers and the O.O. McIntyre Professorship to recognize outstanding educators.
Winners of the O.O. McIntyre Professorship
Updated: November 12, 2020
Related Stories
Expand All
Collapse All
---