Associate Professor Jeanne Abbott Awarded the McIntyre Professorship for Teaching Excellence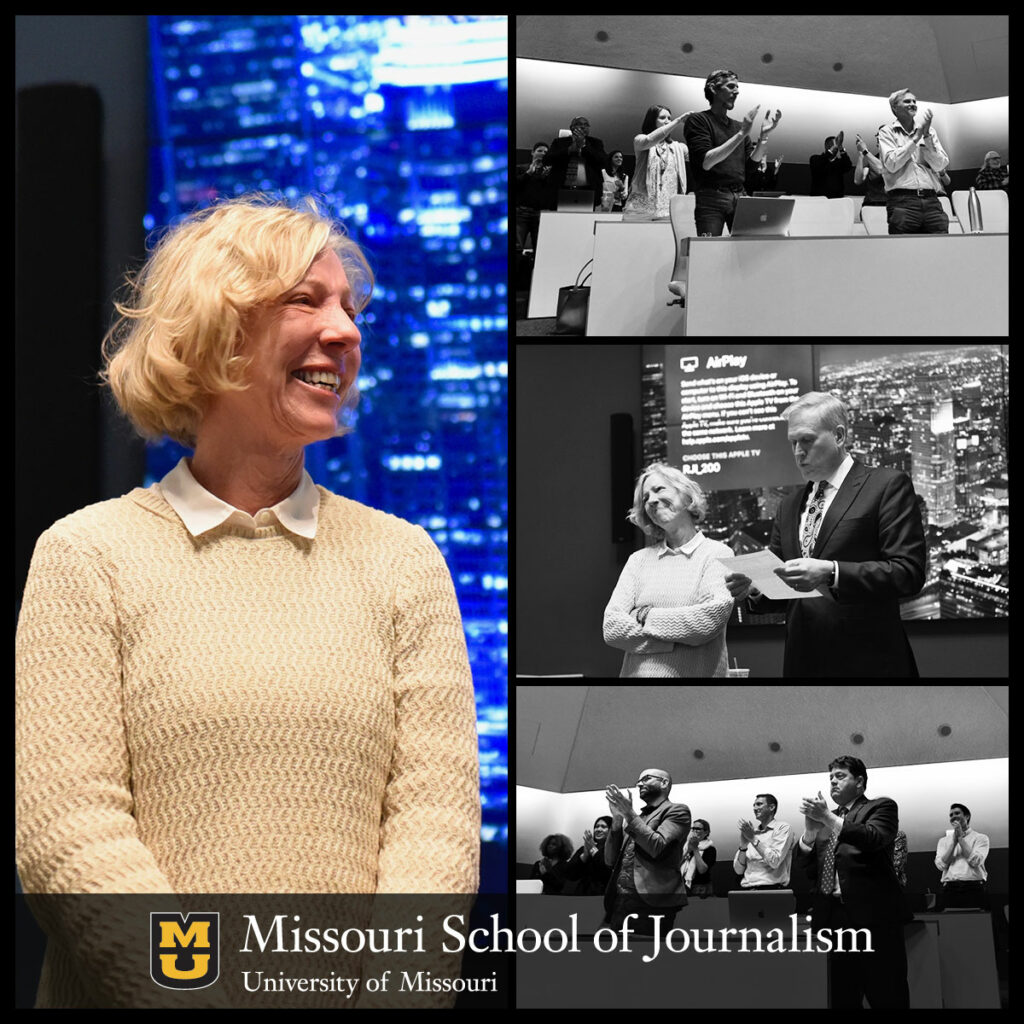 Associate Professor and Managing Editor of the Columbia Missourian Jeanne Abbott is the 2019 winner of the O.O. McIntyre Professorship at the Missouri School of Journalism.
The Award Comes with a $10,000 Salary Supplement for Next Academic Year
Columbia, Mo. (May 14, 2019) — Associate Professor Jeanne Abbott is the 2019 winner of the O.O. McIntyre Professorship at the Missouri School of Journalism. The award recognizes teaching excellence and comes with a $10,000 salary supplement for the 2019-20 academic year.
Abbott is the managing editor of the Columbia Missourian, the School's digital-first community newspaper and working laboratory for students. She joined the Missouri School of Journalism in August 2007 as a fellow of the Knight Center for Editing Excellence.
Nominators said Abbott's selfless nature, great teaching and fearless attitude made her a top choice for the award:
"Professor Abbott has made Mizzou graduates for generations. I had the privilege of being her student in the '80s when she was working toward one of her advanced degrees, and I carried her lessons into a journalism career. She has been someone to lean on, then and now, for wise counsel and great teaching."
"As managing editor, Dr. Abbott has guided the Missourian through some of the most trying times and dramatic changes in journalism. She is fearless at doing whatever is needed in the cause for the greater good, whether as an assigning editor or opinion page director, as copy desk supervisor or as design editor. She's led ad hoc committees on implementing improvements in process and product. Of course, all her roles came with teaching responsibilities. Imagine specializing in five or six disparate areas, and often preparing with very little notice."
"She is known for volunteering on campus-wide committees. She has spoken at and attended national conferences. She has taken students to China and South Africa and developed programming with a South African university."
"She's entirely selfless, volunteering to work during Christmas and other times so that her colleagues can take time off. The Missouri School of Journalism is richer for having her."
Formerly Abbott served as the assistant managing editor at the Des Moines (Iowa) Register. She earned four degrees from the University of Missouri: bachelor's degrees in English and journalism in 1967, a master's degree in 1969 and a doctorate in journalism in 1988.
About the O.O. McIntyre Professorship
The professorship is named for O.O. McIntyre, one of the most widely known New York columnists during the 1920s and 1930s. His column, "New York Day by Day," was syndicated to 508 newspapers in every state, Canada and Mexico. Born in Plattsburg, Missouri, McIntyre was raised in Gallipolis, Ohio, where he got his start in newspapers as a reporter for $5 a week. McIntyre died in 1938, and his widow left part of his estate to the Missouri School of Journalism. In her will, she established the O.O. McIntyre Postgraduate Writing Fellowship to help aspiring writers and the O.O. McIntyre Professorship to recognize outstanding educators.
Updated: November 10, 2020
Related Stories
Expand All
Collapse All
---