Glenn Leshner Named O.O. McIntyre Professor for 2010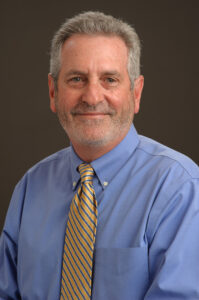 Columbia, Mo. (June 7, 2010) — Associate Professor Glenn Leshner is the winner of the 2010 O.O. McIntyre Professorship for excellence in teaching, an annual award presented by the Missouri School of Journalism. Leshner will receive a $10,000 salary supplement for the upcoming academic year.
Leshner's research interests focus on social and psychological processing of news media, health and political communication, in particular, on the relationship between health public service announcements and cognitive and affective outcomes. He also actively examines the cognitive processing of television news. Leshner's teaching interests include media effects, mass communication theory and quantitative research methods.
Leshner is a co-director of the Psychological Research on Information and Media Effects (PRIME) Lab. The PRIME Lab is an experimental research lab dedicated to the study of cognitive and emotional processing of media.
Leshner has served as head, vice head, program chair and teaching chair of the Association for Education in Journalism & Mass Communication's Communication Theory and Methodology division. He has been a member of the International Communication Association since 1991.
Winners of the O.O. McIntyre Professorship are:
About the O.O. McIntyre Professorship
The professorship is named for O.O. McIntyre, one of the most widely known New York columnists during the 1920s and 1930s. His column, "New York Day by Day," was syndicated to 508 newspapers in every state, Canada and Mexico. Born in Plattsburg, Mo., McIntyre was raised in Gallipolis, Ohio, where he got his start in newspapers as a reporter for $5 a week. McIntyre died in 1938, and his widow left part of his estate to the Missouri School of Journalism. In her will, she established the O.O. McIntyre Postgraduate Writing Fellowship to help aspiring writers and the O.O. McIntyre Professorship to recognize outstanding educators.
Updated: August 26, 2020
Related Stories
Expand All
Collapse All
---