Elizabeth Brixey Wins the McIntyre Professorship for Teaching Excellence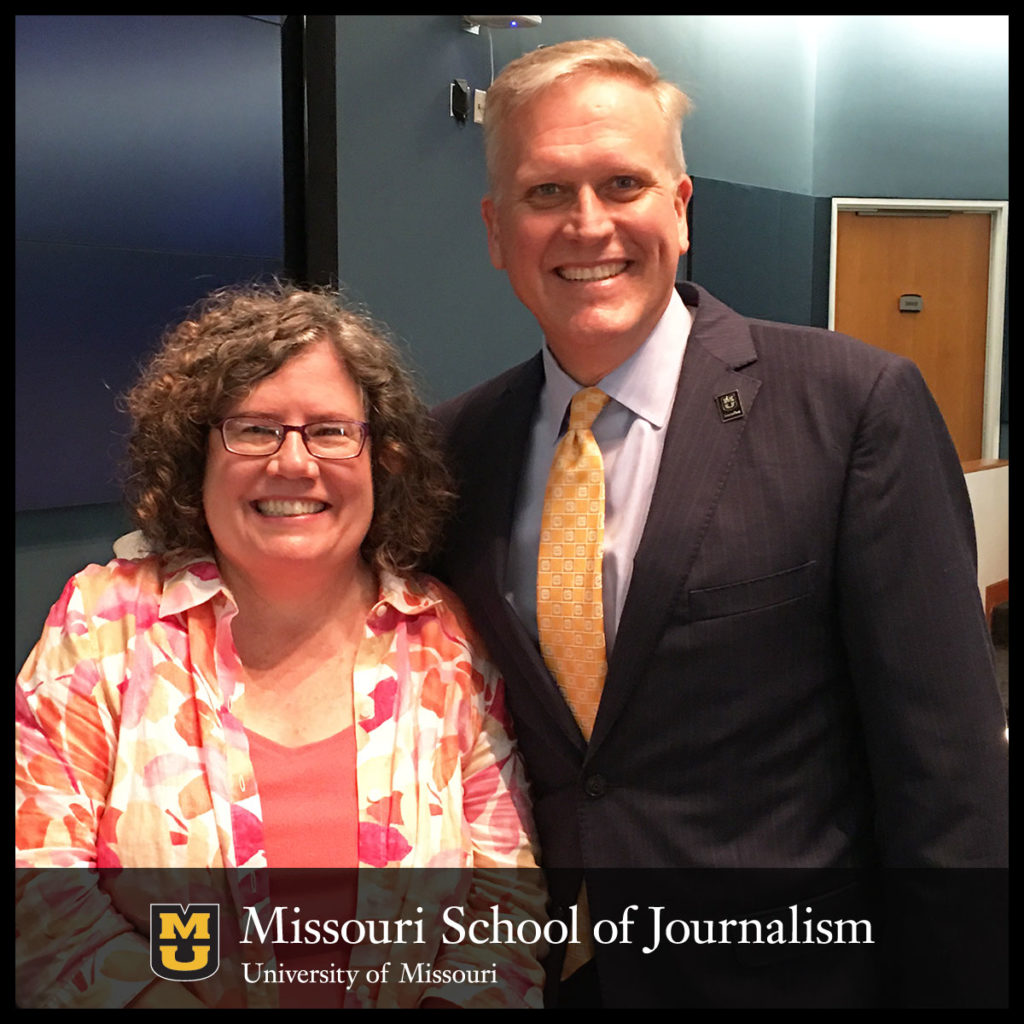 The Award Comes with a $10,000 Salary Supplement for Next Academic Year
Columbia, Mo. (May 24, 2017) — Associate Professor Elizabeth Brixey is the 2017 winner of the O.O. McIntyre Professorship at the Missouri School of Journalism. The award recognizes teaching excellence and comes with a $10,000 salary supplement for the 2017-18 academic year.
Brixey is a city editor at the Columbia Missourian and a member of the Print and Digital News faculty group.
Nominators said Brixey's deep commitment to students made her a top choice for the award: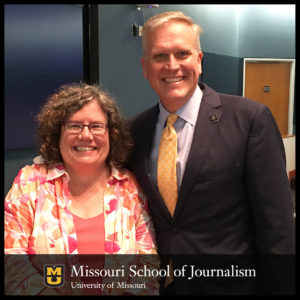 Liz devotes the same care and attention to the struggling students as she does to those who excel. Everyone who walks into her office is a priority. She sees the potential in the most lost of students, and she doesn't let anyone fall through the cracks.
She has figured out a way to blend both deep compassion for student travails with the tough love necessary to move them forward as professionals.
In an environment that does not stop, her radar is constantly tuned to the needs of her students, both academic and personal.
Liz fully invests in her students. That means she doesn't just teach them classes; she takes the time to get to know each and every one of them.
Brixey joined the School in August 2003, after working for 17 years at the Wisconsin State Journal in Madison. Brixey has been a fellow in two National Endowment for the Arts journalism institutes: in classical music and opera at Columbia University (2007) and dance at the American Dance Festival at Duke University (2009). Brixey has also been a fellow in MU's Difficult Dialogues program and coordinates the annual Atwater Writing Contest at the School. She earned a bachelor's degree from the School in 1985 and a master's degree in 2013.
About the O.O. McIntyre Professorship
The professorship is named for O.O. McIntyre, one of the most widely known New York columnists during the 1920s and 1930s. His column, "New York Day by Day," was syndicated to 508 newspapers in every state, Canada and Mexico. Born in Plattsburg, Mo., McIntyre was raised in Gallipolis, Ohio, where he got his start in newspapers as a reporter for $5 a week. McIntyre died in 1938, and his widow left part of his estate to the Missouri School of Journalism. In her will, she established the O.O. McIntyre Postgraduate Writing Fellowship to help aspiring writers and the O.O. McIntyre Professorship to recognize outstanding educators.
Previous Winners of the O.O. McIntyre Professorship
Updated: August 26, 2020
Related Stories