Missouri Journalism Associate Professor Amanda Hinnant receives national Outstanding Educator award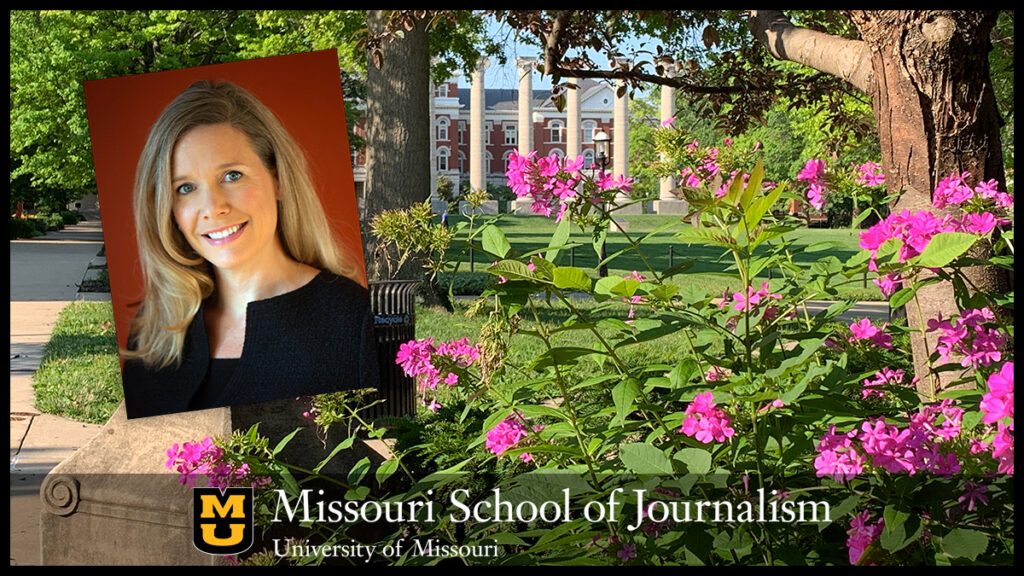 Columbia, Mo. (July 13, 2021) — Missouri School of Journalism Associate Professor Amanda Hinnant is the recipient of the Outstanding Woman in Journalism and Mass Communication Education award from the Association for Education in Journalism and Mass Communication (AEJMC)
Given by the Commission on the Status of Woman (CSW) and AEJMC, this award recognizes a woman who has represented fellow women in the academy through personal excellence and high standards in journalism education. The prestigious award is given for exceptional merit, not on an annual basis.
"I am honored and grateful to be recognized by CSW. This field has an abundance of women who are dedicated to journalism and mass communication education, and I am lucky to call them colleagues," said Hinnant. "And I would be remiss if I didn't acknowledge our tremendously talented students who have challenged and inspired me over the past 15 years."
According to the awards committee, Hinnant's nomination package included nearly two dozen colleagues and former students writing letters of support. Here's what one reviewer wrote: "Every letter supported her wholeheartedly and described her as a superb mentor, role model, teacher, and researcher."
Hinnant has taught 15 different courses on topics that include communication research and methods, journalism and democracy, documentary journalism analysis, as well as magazine reporting and writing since 2006. She has served on 122 graduate committees. Her research focuses on health and science communication, media sociology, and narrative persuasion. She has served as the chair for the School's Promotion and Tenure Committee from 2015-2020.
In 2020, along with Ryan Thomas and Yong Volz, Hinnant received the AEJMC Senior Scholar Grant to research metadiscourse on journalism. She served as an officer for the Communicating Science, Health, Environment and Risk Division of AEJMC from 2008-2014, serving the final year as head of the division.
Hinnant has won top paper awards from the AEJMC Communicating Science, Health, Environment and Risk Division, the Magazine Division, and the Entertainment Studies Interest Group. Her research has been published by PLOS One, Climatic Change, Health Communication, Feminist Media Studies, Journalism Studies, Health Education & Behavior, Communication Research, and Science Communication.
About AEJMC
AEJMC is a nonprofit, educational association of journalism and mass communication faculty, administrators, students and media professionals across the globe. Dedicated to promoting the highest standards for education, the Association provides an abundance of resources for news, research and career opportunities, including a multicultural network of practitioners from every discipline of journalism and mass communication.
Updated: July 28, 2021
Related Stories
Expand All
Collapse All
---