Two Missouri School of Journalism doctoral students win awards at AEJMC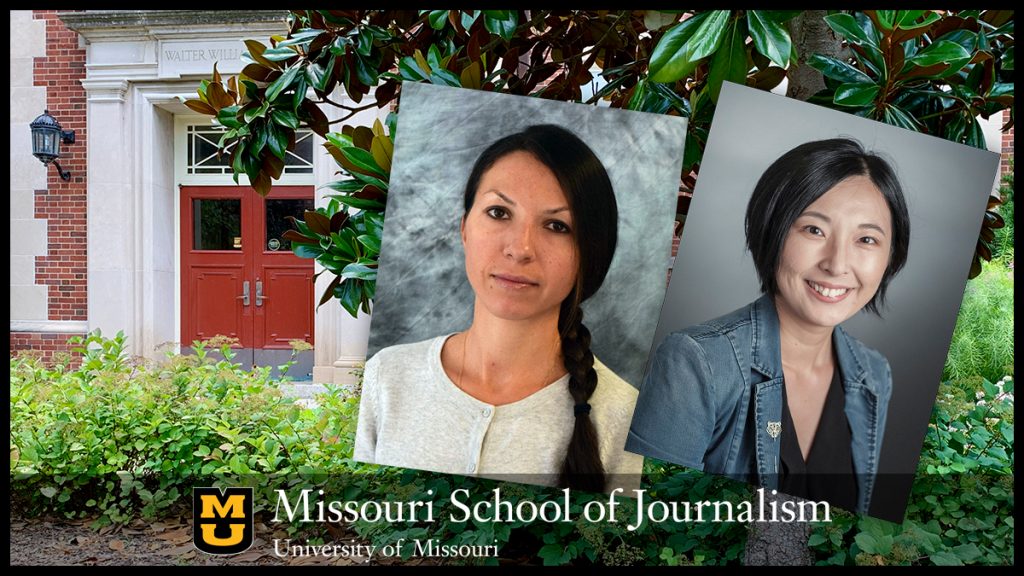 By: Gabi Bain
Columbia, Mo. (Sept. 14, 2021) — Missouri School of Journalism doctoral students Evgeniia Belobrovkina and Weilu Zhang each took home honors at the annual Association for Education in Journalism and Mass Communication conference in August.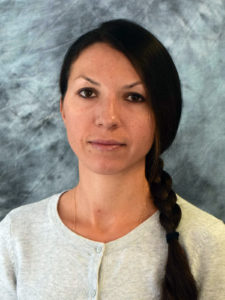 Belobrovkina earned a third-place honor for the Lori Eason Award for Graduate Student Research in the Communicating Science, Health, Environment and Risk division. She is only the second University of Missouri student to win an Eason Award since it was established in 2004. Belobrovkina's paper, entitled "Cultural Competence in Health Communication: A Concept Explication," addresses a gap in the explication of cultural competence in health communication outside the healthcare setting.
"I wrote the paper because I did believe, and do believe, that the issue of cultural competence in strategic health communication must be raised, but, still, with the understanding that I am an "outlier" with the method of concept explication," said Belobrovkina.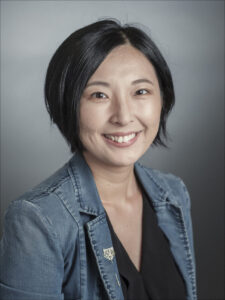 Zhang was one of three recipients to receive the AEJMC Advertising division Graduate Student Research Grant. These awards provide a stipend between $500-1000 for students to conduct research for their dissertations. Zhang's dissertation proposal is titled "Human vs. Machine as message source in advertising: examining the persuasiveness of brand-influencer type and the mediating role of source credibility for advertising effectiveness in social media."
Her dissertation deals with how emerging technology is increasingly applied in strategic communications, specifically how artificial intelligence (AI) influencers are being used to replace human influencers.
"I got incredible support from my advisor, Dr. Shelly Rodgers, by getting invaluable advice during the development of this research and recommendations to the grant committee," said Zhang.
Other AEJMC winners included:
Glen Cameron, professor emeritus, was awarded the Paul J. Deutschmann Award for Excellence in Research
Amanda Hinnant, associate professor, is the recipient of the Outstanding Woman in Journalism and Mass Communication Education award
Earnest Perry, associate professor and associate dean for graduate studies, is the recipient of the Lionel C. Barrow Jr. Award for Distinguished Achievement in Diversity and Research
Erika Schneider, PhD '21, received third place in the Public Relations Division Student Paper competition
Schneider and Ciera Kirkpatrick, PhD '21, were each named as 2021 Kopenhaver Center Fellows as part of the AEJMC pre-convention workshop "Women Faculty Moving Forward: Leading the Future of Academia"
Amy Simons, professor, received first place in the Best Practices competition
The School of Journalism was the recipient of the Equity & Diversity Award
About AEJMC
Founded in 1912 in Chicago, AEJMC is an international nonprofit organization composed of more than 3,700 faculty, students, and administrators at journalism and mass communication schools from more than 50 different countries. AEJMC is dedicated to providing the means necessary to journalism and mass communication educators and students to foster generations of practitioners and educators dedicated to better professional practices and more informed public.
Updated: September 15, 2021
Related Stories
Expand All
Collapse All
---