Missouri Journalism School Professor Emeritus Glen T. Cameron receives national award for excellence in research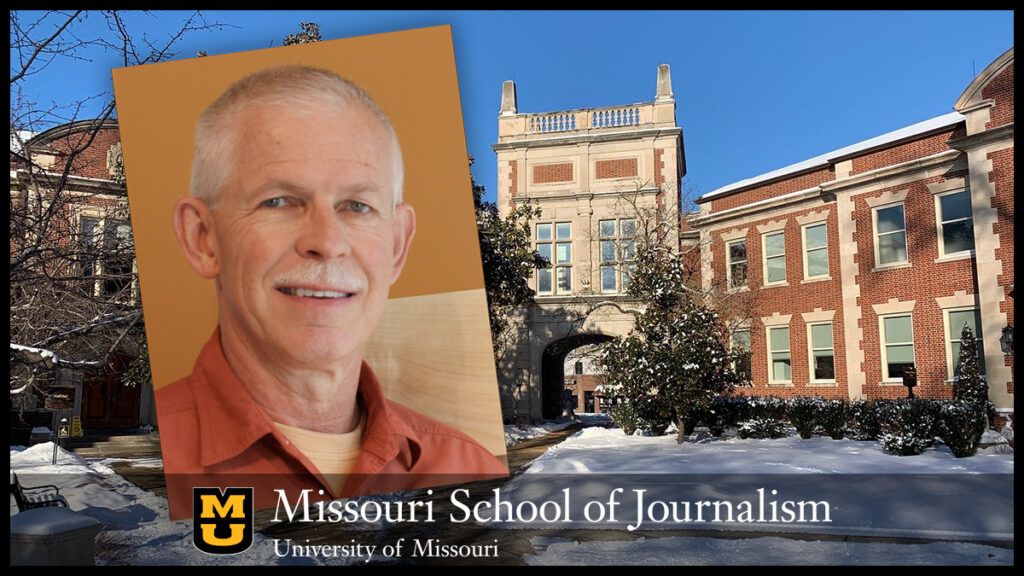 Cameron is the 2021 recipient of the Paul J. Deutschmann Award for Excellence in Research from AEJMC
Columbia, Mo. (Feb. 19, 2021) –  Glen T. Cameron, professor emeritus and the Maxine Wilson Gregory Chair in Journalism Research, is the 2021 recipient of the Paul J. Deutschmann Award for Excellence in Research by the Association for Education in Journalism and Mass Communication (AEJMC). The award will be presented to Cameron during AEJMC's annual conference Aug. 4-7.
The award recognizes a body of significant research over the course of an individual's career.  It is named in honor of Paul J. Deutschmann, who developed the College of Communication Arts at Michigan State University. It serves as the AEJMC Research Award, recognizing the top scholars in the association who have made a major impact on the research of the field during their careers.  
"I am personally honored to receive this prestigious award for the work that I have led involving over 50 doctoral students and countless colleagues around the world," said Cameron. "Our shared work on a robust theory of conflict management has been intriguing. But the theory's impact on public discourse and communication practice is especially gratifying."
Cameron started at MU in 1998. His research includes studies of strategic communication, conflict management and personalized health messaging.  He is co-author with two Missouri School of Journalism alums of the leading introductory text in public relations, Public Relations: Strategies and Tactics, in its 11th edition with translations into nine languages. Cameron has authored or co-authored six additional books, 19 book chapters, and over 170 journal articles garnering nearly 11,000 citations in the scholarly literature.
He founded the Health Communication Research Center at the university where he led an interdisciplinary team of researchers to better understand the critical role of health and science communication in health care. Cameron has served as principal investigator or core director on nearly $124 million dollars in funded health and science communication projects, bringing over $8 million to Mizzou.  
Cameron has commercialized several software products including an artificial intelligence tool in public relations that he programmed himself.  He founded Empiricom, a research enterprise of the Missouri School of Journalism focusing on new media as a tool for journalism and mass communication. Treepple, a tailored health news and social media application that was invented with a doctoral student at Mizzou is under ongoing commercial development with the university.
"Glen's research has made a significant impact on health communication research, and this knowledge will continue to inform the field through the scholarship of his students and others," said Dean David Kurpius. "We are very proud of him and delighted that his decades of contributions are recognized by his peers with this impressive award."
Cameron holds degrees in English literature from the University of Jamestown and St. Andrews University in Scotland. He earned a master's of arts degree in communication from the University of Montana and his doctorate degree in journalism from the University of Texas at Austin.
About AEJMC
AEJMC is a nonprofit, educational association of journalism and mass communication faculty, administrators, students and media professionals across the globe. Dedicated to promoting the highest standards for education, the Association provides an abundance of resources for news, research and career opportunities, including a multicultural network of practitioners from every discipline of journalism and mass communication.
Updated: February 19, 2021
Related Stories
Expand All
Collapse All
---