Missouri School of Journalism Graduate receives third place in top student papers at AEJMC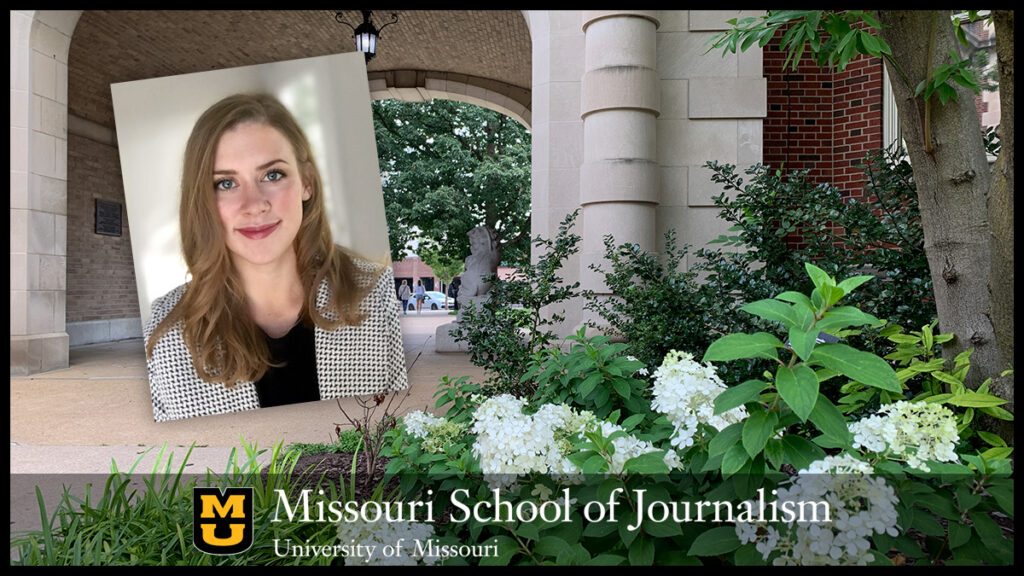 Columbia, Mo. (August 6, 2021) — Missouri School of Journalism graduate Erika Schneider, Ph.D. '21, was awarded third place in the Association for Education in Journalism and Mass Communication's Public Relations Division's student research paper competition.
Schneider will present her paper in a panel, among other top paper winners, at 12:30 p.m. CDT on Saturday, August 7 at AEJMC's national conference.
Schneider's paper is titled "Managing Anger During Crisis Using the BCO Framework." The aim of the research is to assess how stakeholders manage discrete emotions during organizational crises. A framework proposes strategies that prioritize ethical responses, such as corrective active and organizational learning.
"This piece used data from my doctoral dissertation, which would not have been made possible without the resources at the Missouri School of Journalism and my co-chairs, Dr. Glen Cameron and Dr. Brian Houston," said Schneider. "It is an honor to be recognized with a top paper award. I look forward to participating in this panel because it provides a platform for conversations about the future of the PR profession and scholarship."
According to Schneider, traditional crisis communication literature approaches a crisis as a reputational threat. This study reevaluates this approach by comparing reputational messaging with a proposed framework, the BCO framework, that provides strategies that serve to protect stakeholders. It finds that acknowledging responsibility through the BCO strategies can mitigate anger towards an organization.
"The BCO strategies provide actionable ways an organization can publicly address how a crisis serves as an opportunity to improve," Schneider writes. "By acknowledging vulnerabilities, the organization is better able to identify ways after the event (i.e., corrective action) and in ongoing evaluations (i.e., organizational learning) to prevent future crises. This shift from saving face to making potentially life-saving informed decision-making prioritizes ethical considerations in public relations."
Schneider graduated from the Missouri School of Journalism in May 2021 with a Ph.D. in Journalism and an emphasis in strategic communication. Her research focus is on crisis communication within the field of public relations. She enjoys exploring the effectiveness of messaging in disaster and health topics by evaluating public perceptions. In July, she began her position as Visiting Professor of Public Relations in the S. I. Newhouse School of Public Communications at Syracuse University.
About AEJMC
Founded in 1912 in Chicago, AEJMC is an international nonprofit organization composed of more than 3,700 faculty, students and administrators at journalism and mass communication schools from more than 50 different countries. AEJMC is dedicated to providing the means necessary to journalism and mass communication educators and students to foster generations of practitioners and educators dedicated to better professional practices and a more informed public.
Updated: August 6, 2021
Related Stories
Expand All
Collapse All
---