Missouri School of Journalism Associate Professor Amy Simons wins national Excellence in Teaching award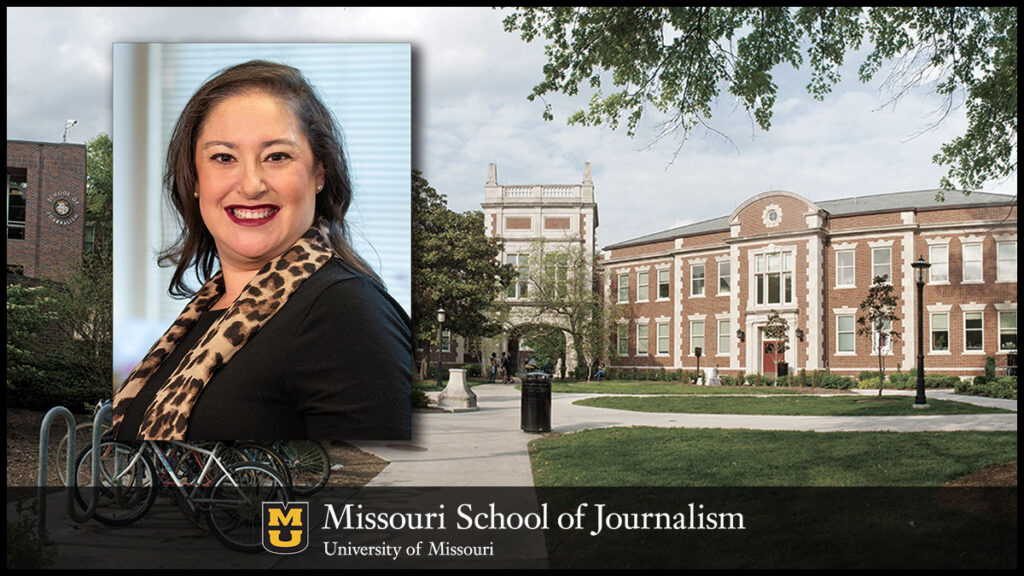 Columbia, Mo. (Feb. 27, 2020) — Missouri School of Journalism Associate Professor Amy Simons received the 2020 Excellence in Teaching Award from the University Professional and Continuing Education Association (UPCEA). UPCEA is a leading national organization for online education.
The award recognizes those who have made significant contributions to credit or noncredit programs and who have provided inspirational teaching to professional, continuing, and/or online education students.
"It is quite an honor to receive this recognition from UPCEA for my work," Simons said. "It has been a journey for me, to transition to online-only teaching, and to design learning experiences for our students that bring our learning-by-doing philosophies into the virtual space."
Simons currently teaches one undergraduate online course, The News Media: Journalism and Advertising in a Democratic Society. She also teaches two online courses – Engaged Journalism and Online Audience Development – for the master's and graduate certificate program.
"Amy has done an excellent job of redeveloping courses in our program," said Earnest Perry, dean of graduate studies. "She does a great job of educating students regardless of whether they are just out of high school or industry veterans."
A hallmark of Simons' online course design is to incorporate the same authentic, hands-on learning experiences in her classes that one would find in face-to-face "Missouri Method" (learning by doing) courses.
"Students are often surprised to see I assign group projects, and that I expect them to meet strict deadlines in my class, just as they do in our newsroom and agency courses," said Simons. "I love that I can push the boundaries of traditional online course designs, and push students to engage with one another and with me, not just the course material."
Beginning in Summer 2020, Simons will be launching the first required course of all journalism students to be taught online only – Social Media Foundations and Practice. The primary goal will be to focus on teaching social listening and verification of user generated content.
Simons joined the journalism faculty in August 2010. Her work has taken her to China and the European Union, teaching web-first workflows, mobile journalism techniques and how to use social media as a reporting tool and a means to disseminate journalistic content. Simons serves as the adviser to the School's student organization, Mizzou Women in Media. Previously, she worked as a digital news editor for the Chicago Tribune.
Simons earlier won the regional award from UPCEA. During her online acceptance speech, she remarked "Ten years ago this week, I was sitting in my fourth-floor cubicle in the Chicago Tribune newsroom working as digital news editor…I make my home now in education, teaching college students about journalism and how we do the work we do."
Simons' real-world experience in the journalism field is made apparent with her teaching style. She has brought the "Missouri Method" to life for her students through experiential assignments that transform students' use of discussions. The blend of student-to-student and instructor-to-student interactions in her online courses has earned glowing reviews.
The national award will be presented at the UPCEA national conference in Boston in March 18.
About UPCEA
The University Professional and Continuing Education Association (UPCEA) is the leading association for professional, continuing, and online education. For more than 100 years, UPCEA has served most of the leading public and private colleges and universities in North America. Founded in 1915, the association serves its members with innovative conferences and specialty seminars, research and benchmarking information, professional networking opportunities and timely publications. Based in Washington, D.C., UPCEA also builds greater awareness of the vital link between contemporary learners and public policy issues.
Updated: November 11, 2020
Related Stories
Expand All
Collapse All
---