Ball State Awards Glen Cameron Its Public Relations Achievement Award
The Honor Recognizes His Scholarship, Experience and Contributions to the Public Relations Field
Muncie, Ind. (March 11, 2016) — Ball State University has selected Glen T. Cameron to receive its 2016 Public Relations Achievement Award. Cameron is a professor and the Maxine Wilson Gregory Chair in Journalism Research at the Missouri School of Journalism. He will receive his award at an awards ceremony on April 13.
The award is the only national public relations award given by Ball State's Department of Journalism to recognize persons for their public relations experience, contributions to the profession and encouragement of educational programs in public relations. The School's public relations faculty recommended Cameron as a recipient, and the nomination was approved by the university's provost.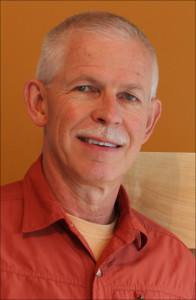 "I'm thrilled and honored to have Dr. Cameron as our 2016 Public Relations Achievement Award Winner," said Young Ah Lee, MA '08, PhD '11. "He has influenced and touched so many young public relations scholars, students and practitioners through his research, mentoring, and friendship." Cameron was Lee's academic adviser for both her master's and doctoral programs.
Cameron's research includes studies of public relations and news production, information processing of news and commercials, and tailored health news. He is cited as the most published researcher nationally in major refereed journals over the past five years in statistical analyses of journalism and mass communication scholarship.
He is co-author of the leading introductory text to public relations, "Public Relations: Strategies and Tactics," (Allyn & Bacon) now in its eleventh edition, with translations into nine languages. Other notable scholarly accomplishments include several additional textbooks as well as the development of the contingency theory of conflict in public relations.
Cameron is founder and co-director of the Health Communication Research Center at the University of Missouri. There, he works with an interdisciplinary team of researchers to better understand the critical role of health and science communication, particularly public relations, in health care. He also provides expert scientific guidance and leadership to HCRC projects, pilot projects and staff, acting as a resource to the junior faculty and graduate students in the center. Additionally, Cameron works to encourage investigators from relevant disciplines to study strategic health communication as part of interdisciplinary teams and increase the number of peer-reviewed publications in the area of communication processes.
He has a joint appointment in Family and Community Medicine to study patient-centered outcomes research. Cameron has served as principal investigator or core director on nearly $70 million in funded health and science communication projects, including currently participating in three federal Centers of Excellence.
Cameron has developed several software products including Publics PR Research Software, a program widely used in marketing and public relations research. He founded Empiricom, a research enterprise of the Missouri School of Journalism focusing on new media as a tool for journalism and mass communication. His invention disclosure for Treepple, a tailored health news and social media application, has been executed with the University of Missouri and is moving into the commercialization stage.
He has received many academic awards and honors. Among them are the 1996 Pathfinder Award for Career Research Contributions from the Institute for Public Relations Research and Education.
Updated: September 15, 2020
Related Stories
Expand All
Collapse All
---