Leading Advertising, Public Relations and Marketing Executives to Lead Roundtable Discussion on Ethics
Event Part of Missouri School of Journalism Sept. 11 Futures Forum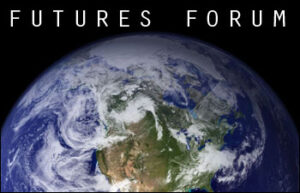 Columbia, Mo. (Sept. 3, 2008) — As the promise of social media and other online communication opportunities expands, many companies are asking about an enhanced role for advertising and communications ethics. Several top advertising, public relations and marketing professionals will gather at the Missouri School of Journalism in September to discuss this topic and help set a course of action for the future.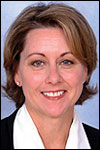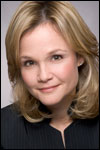 The Missouri School of Journalism is celebrating its centennial with the Sept. 11 Futures Forum and Sept. 12 Technology Summit, two keynote events designed to delve into the issues plaguing the communications industry today and surface the solutions and processes for the future. The events also kick off the programming for the Donald W. Reynolds Journalism Institute, a new $31 million world-class center for researching, testing and demonstrating new technologies and processes for 21st-century journalism.
At the Sept. 11 Futures Forum, executives participating in the 9 a.m. session "Defining the New Role for Advertising, Public Relations and Marketing Ethics in a Global Environment" will explore the complexity of applying ethics to global strategic communication campaigns that reach diverse audiences. Discussing such hot topics as childhood obesity, online privacy, green claims and pharmaceutical advertising will be: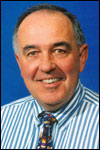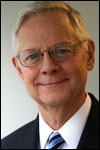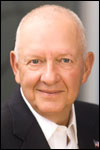 Allison Price Arden, vice president/publisher, Advertising Age/Creativity
Linda Eatherton, partner and director, Ketchum
William C. Price, chairman and chief executive officer, Empower MediaMarketing
Wallace S. Snyder, president and chief executive officer, American Advertising Federation, formerly with the Federal Trade Commission
Robert L. Wehling, retired global marketing and government relations officer, Procter & Gamble
Alumni, students, citizens, journalists, communicators and academics from all over the world have registered for the three-day event, which will feature more than 35 Futures Forum sessions, 27 Technology Summit sessions, 11 exhibits and displays, four musical and theatrical performances, two evening meal events, book signings, tours and numerous networking opportunities with journalists, business professionals, public relations and advertising practitioners worldwide.
About the Missouri School of Journalism and Reynolds Journalism Institute:
Since publishing the student-staffed University Missourian on Sept. 14, 1908, the Missouri School of Journalism has been the international leader in hands-on journalism education, also known as the "Missouri Method." The first to offer bachelor's, master's and doctoral degrees in the field, the School is also the distinguished home of several national journalism organizations, mid-career professional programs and a thriving research agenda. Its advanced curriculum takes advantage of new technologies and practices, a tradition of innovation that will be intensified with the opening of the Reynolds Journalism Institute (RJI). This 50,000 square-foot facility, created with an initial $31 million gift from the Las Vegas-based Donald W. Reynolds Foundation, will house state-of-the-art resources to test and demonstrate new technologies, experiment with convergence news production and delivery systems, and conduct real-time and virtual seminars and conferences.
Updated: April 29, 2020
Related Stories
Expand All
Collapse All
---