Online Classified Ads Not Using All Available Resources, MU Study Finds
By Jill McDonnell
MU News Bureau
Columbia, Mo. (Oct. 10, 2005) — As newspapers make the shift to more and better online coverage in the age of information technology, classified advertisements in online newspapers have warranted additional attention as well. A recent study, conducted by a University of Missouri-Columbia researcher, found that classified advertisements in online newspapers are not making full use of Internet resources.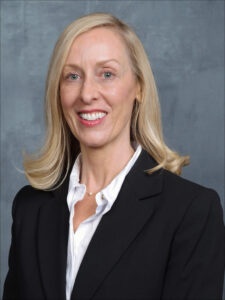 "Although newspapers have made some strides toward increasing their use of interactivity and vividness features, they appear to have gone after the low hanging fruit, those features that are easiest to add," said Sarah Farebrother, an MU journalism graduate student, who conducted the study with Shelly Rodgers, assistant professor of journalism. "This is significant because companies that create more effective online classified ads will be more successful over time."
The study evaluated 24 online newspapers for their interactivity and vividness features, characterized by the amount of photography, audio-only clips, video clips and animation included. These features also were compared with newspaper circulation size as well as three common classified ad categories – automotive, employment and real estate.
The study showed that larger newspapers, with circulations of more than 80,000, use such features in greater numbers than smaller newspapers. Farebrother said this could cause trouble for smaller markets.
"With many people already turning to online classified Web sites rather than the online classified sections of their newspaper, smaller papers may be left out in the cold if they don't begin taking advantage of features that would enhance the overall effectiveness of their online classified ads," Farebrother said.
Farebrother found that large newspapers used interactive features such as chat/instant message capabilities and e-mail or Web-based forms more often then small or medium-sized newspapers. However, smaller newspapers did include their fax numbers more often than larger ones. In terms of vividness, large newspapers featured more varied types of media than smaller to medium-sized newspapers.
Updated: April 7, 2020
Related Stories
Expand All
Collapse All
---