Advertising Student Receives $1,500 Scholarship for Community-Based Summer Course
Columbia, Mo. (June 23, 2006) — Rachael Bax, a senior advertising major at the Missouri School of Journalism, recently received a $1,500 scholarship that will allow her to continue work started by her classmates in an unusual "real life" advertising experience.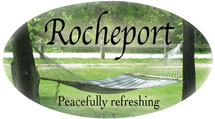 The course, "Creating and Implementing Effective Strategic Communications: A Hands-On Experience," is taught by Craig Ligibel, BJ '70, MA '71, retired president of VML, a worldwide advertising and marketing agency based in Kansas City. Ligibel, who has taught the course for seven years, takes a small group of talented students to a local Missouri town. There, they set up a mini-advertising agency, working with the town's businesses and with issues important to that community.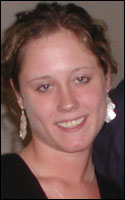 This year, seven students traveled to Rocheport, Mo., to set up shop May 15-19. Rocheport, just west of Columbia, is known for its restaurants, winery and quaint location on the Missouri River and Katy Trail. The students were divided into teams, with each team developing programs to increase tourism for the town of Rocheport.
Bax will work with Rocheport Mayor Brett Dufur, BJ '94, and Rocheport Area Merchants Association president Lisa Friedemann to implement some of the ideas she and her classmates presented.
"Rachael's internship allows us to close the loop with our local clients," Ligibel said. "Before, we'd present our ideas, pack our bags and head home. Now, working with the local merchants and Rocheport leadership, we will have a chance to implement some of our programs. We hope the internship can be a continuing part of the program."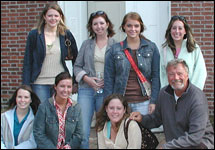 This is the first year the scholarship has been offered. It is named the "Club Mac Small Town Marketing Scholarship" in honor of Ligibel's wife's family foundation.
"I think my background in tourism and hospitality, mixed with my advertising knowledge, will be an asset to this program," Bax said.
Dufur is excited to work with Rachael to implement some of the ideas the students presented. "This was an amazing experience for the town. Each group presented some fantastic ideas. We learned a lot from the students…and hopefully, they learned a lot from us," he said.
In previous years Ligibel has taught his course in Salisbury, Marshall, Carrollton, Trenton, Clinton and Harrisonville.
Updated: April 3, 2020
Related Stories
Expand All
Collapse All
---