Missouri School of Journalism Joins 4A's as an Associate Educational Member
New York (May 17, 2011) — The Missouri School of Journalism recently joined the Association of American Advertising Agencies (4A's) as an Associate Educational Member. This membership category is available to a select number of higher educational institutions that offer undergraduate/graduate programs in advertising, marketing and communications.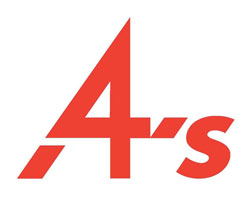 "Our program is particularly noted for our partnerships with top professional organizations in the field, and we expect 4A's to be an exceptional resource for faculty and students," said Margaret Duffy, strategic communication faculty chair. "Through research opportunities, networking and interaction with advertising professionals, we can enhance the Missouri Method of 'learn by doing.'"
The Missouri School of Journalism's strategic communication area has approximately 450 students who intend to pursue a career in an advertising- or public relations-related field. Two student-staffed, faculty-supervised agencies allow them to gain real-world experience while in school. MOJO Ad targets the 18- to 24-year-old youth and young adult (YAYA) market on the national level, and clients have included Redbox, Hallmark, Purina and the Discovery Channel. Students in AdZou, the strategic communication capstone agency, have worked for Fox Sports Midwest, the U.S. Army and Sprint, among others.
The St. Louis 4A's chapter is sponsoring the membership in part as a way to establish a stronger relationship with the School and recruit students for both internships and full-time positions in the city's 21-member agencies.
"This is a win-win for all of us," said Susan Weissman, president of the St. Louis 4A's chapter. "We want to support activities that attract talented people to our industry."
As an Associate Educational Member, faculty and students receive benefits in the areas of information, expertise and services from the 4A's. These include:
Opportunities for students/faculties to attend 4A's meetings, seminars or industry events;
Students/faculties have access to publications and documents prepared by the 4A's for its members exclusively on current advertising topics and industry trends;
Access to 4A's organizational resources including member-agency expertise/connections to enhance lesson plans and create unique educational opportunities for students;
Faculty right to use to industry databases including CREW; AMIGO, BUDDY and ProQuest;
Meeting time at the 4A's New York headquarters with department heads.
"The Missouri School of Journalism was selected as a member because they represent the highest standards of academic excellence, consistent with the quality standards of 4A's member agencies themselves," said Harley Griffiths, senior vice president, agency relations and membership.
About the 4A's
The Association of American Advertising Agencies (4A's) is the national trade association of the advertising agency business. Its membership comprises virtually all of the large, multinational agencies and hundreds of small and mid-sized agencies from across the country. The 1,200 member agency offices served by the 4A's employ 65,000 people; offer a wide range of marketing communications services, and place 80 percent of all national advertising. The management-oriented association founded in 1917 helps its members build their businesses, and acts as the industry's spokesperson with government, media, and the public sector. For more information, visit the 4A's website at
www.aaaa.org
or on Twitter @4As.
Updated: June 2, 2020
Related Stories
Expand All
Collapse All
---