Esther Thorson Named 2004 Distinguished Educator by American Advertising Federation
Columbia, Mo. (June 2, 2004) — Esther Thorson, associate dean of graduate studies at the Missouri School of Journalism, will receive the 2004 Distinguished Educator Award from the American Advertising Federation for her outstanding contributions to advertising education.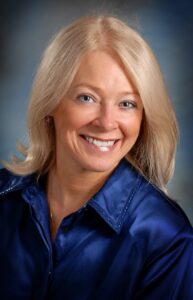 The Distinguished Educator winner was first awarded in 1987. The second award winner was S. Watson Dunn, also a professor at the Missouri School of Journalism. Thorson is only the second woman to receive the award. She will be presented with the award during the AAF National Conference in Dallas on June 14.
The award is bestowed upon individuals who have demonstrated excellence in teaching, scholarly research and publications, professional experience, student advisement and service to industry, academia and the community. Thorson has advised 25 years of undergraduate and master's students, and her advertising doctoral advisees teach at universities through the United States and Asia.
Thorson is the only female Fellow of the American Academy of Advertising and last year won the Academy's Outstanding Contribution to Research Award.
"Esther brings a wealth of experience and sophistication to our students and colleagues," said Shelly Rodgers, assistant professor, Ad Club advisor and nominator of Thorson for the award. "Esther's devotion to teaching and student success is unparalleled. She is able to make theoretical concepts meaningful through her enthusiasm and has an ability to explain and illustrate complex concepts and ideas. Very few people meet the high standards of dedication, accomplishment and intellectual rigor that Esther demonstrates in her day-to-day activities."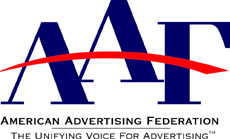 Thorson has published scores of journal articles and chapters on emotion in advertising, attention to advertising and the processing of public service advertising. She edited a book on integrated communications with Jeri Moore, chief executive officer of Communicus, an advertising consulting company, and a book on interactive advertising with David W. Schumann, an associate dean for the College of Business Administration at the University of Tennessee. Along with Shelly Rodgers she published a general theory of the impact of online advertising in the Journal of Online Advertising.
Thorson earned a bachelor of arts degree in psychology from Macalester College in St. Paul in 1969 and a doctorate in psychology from the University of Minnesota in 1974. Since then she worked as a professor and chair of the psychology department at Denison University in Granville, Ohio, and as professor and head of graduate studies at the journalism school at the University of Wisconsin in Madison before moving to Missouri in 1993.
Updated: March 16, 2020
Related Stories
Expand All
Collapse All
---