Missouri Journalism Senior Wins National American Advertising Federation Internship
Columbia, Mo. (April 2, 2007) — From selling advertising for USA Today in its London office to presenting scholarly research at an international conference in Dresden, Germany, senior strategic communication major Katie Roehrick's education at the Missouri School of Journalism already has taken her around the world.
On her birthday in March, Roehrick, of Kansas City, Mo., learned that she would be on the move again: this time, to Los Angeles, Calif., as the recipient of a 2007 Vance and Betty Lee Stickell Internship in advertising. As a Stickell intern, Roehrick will spend 10 weeks working in the advertising department of The Los Angeles Times. In addition, she will receive $1,500 in May to help cover moving and living expenses and a salary of $4,000 over the course of the internship.
"I'm just very excited," Roehrick said. "I first found out about the Stickell Internships two years ago, and I've been waiting for the right time to apply. So, after two years of waiting, it's pretty awesome."
The Stickell Internships, coordinated under the guidance of the American Advertising Federation and housed at the University of Texas-Austin, recognize the top advertising students in the United States. Advisers of AAF student chapters are eligible to nominate their top student to the national competition. This year was the most competitive in the program's history, with a total of 54 nominations. About 20 students received internships this year.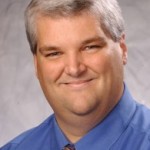 "It is an honor and absolute pleasure to mentor students like Katie," said Paul Bolls, assistant professor of strategic communication and adviser of the Missouri AAF student chapter. "This internship award recognizing her as one of the best strategic communication students in the country is further evidence of how many of our students work so hard to maximize the value of their education far beyond the classroom."
Roehrick participated in the School's Missouri London Program during the fall 2006 semester. Through the program, she interned in the USA Today's international advertising sales department in London. In an office staffed by only two other USA Today employees, Roehrick worked with advertisers from across Europe and the Middle East to promote their products and services in the American newspaper.
In addition to her hands-on professional experiences, Roehrick has worked on several academic research projects. In June 2005, Roehrick and Bolls began work on a study of the cognitive and emotional effects of different styles of television political advertising. A year later, Roehrick found herself presenting their study on a panel at the annual meeting of the International Communication Association in Dresden, an especially high achievement for an undergraduate student.
At the School, Roehrick has served as both president and vice president for programs and events of the Ad Club. In those positions, she helped coordinate the many professional development opportunities offered to the Club's 100-plus members, including guest speakers, site visits and networking events. Roehrick also has been active with the Journalism Students Association and Impact Mizzou, a student-run organization that promotes internationalism on campus and in the community.
"I would not have had the numerous opportunities without the support of the Journalism School, and in particular the mentorship of Paul Bolls," Roehrick said. "Professor Bolls extended his friendship from the very first day I met him and has been an unwavering support in all of my advertising endeavors. I believe that his expertise and guidance has opened a lot of doors for me."
After she graduates in December, Roehrick said she likely will attend graduate school, possibly in the field of telecommunications. Her ultimate goal is to work in film and entertainment marketing.
Right now, however, Roehrick said she is most excited to head for Los Angeles and begin her internship.
"It will be wonderful to be out in L.A.," she said. "I think the internship will help me learn more about the industry and help me focus on where I'm going from here."
Vance L. Stickell (1925-1987), for whom the internship program is named, was executive vice president of marketing for the Los Angeles Times. During his 39-year advertising career, he pioneered industry-wide improvements that had a lasting impact on the profession. His wife, Betty Lee Stickell, remains actively involved in the selection of interns.
Updated: April 16, 2020
Related Stories
Expand All
Collapse All
---