Miranda Lee Recognized by the American Advertising Federation
Columbia, Mo. (May 5, 2016) — Being considered one of the Top 20 American Advertising Federation (AAF) students is no small feat. Then again, Miranda Lee has never been one to think small.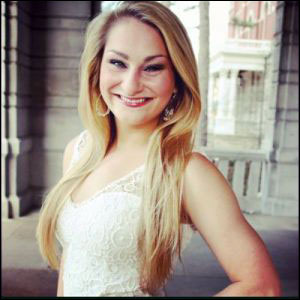 Lee, a strategic communication student heading into her final year, was selected by the Stickell Student Internship Program as one of the top 20 AAF students in the United States. The program places outstanding students in summer intern positions with top agency, media, client and supplier companies. Since the program began in 1989, it has placed 178 AAF honors students who were identified by their AAF chapter faculty advisors as the most outstanding student in their college chapter.
Associate Professor Holly Higginbotham nominated Lee for this position due to her "drive and passion for the advertising field."
"As president of AAF Mizzou, Miranda has shown great leadership qualities in directing our chapter activities," Higginbotham said. "I have no doubt she will put her natural leadership skills and passion for advertising to good use in the Stickell Internship Program."
This summer, Lee will be interning at Slingshot in Dallas. Slingshot is a full-service agency that specializes in customized solutions for online advertising, marketing, online media and more. Throughout the summer, Lee will work with her fellow interns on a campaign and present their insights and ideas to the client and the Slingshot executive team, giving her plenty of experience and knowledge to bring back to Mizzou.
Her experience will also come in handy as she joins MOJO Ad in the fall as a public relations account executive. MOJO Ad is an in-house student-run professional agency specializing in creating campaigns targeting the youth and young adult (YAYA) market consisting of adults between the age of 18 and 24.
"I am very excited to spend my summer learning everything I can about account management and what working in a full-service ad agency is like," Lee said. "I believe this experience will build on my coursework and extracurricular activities and is the perfect real-world experience to prepare me for MOJO Ad."
Lee's drive is what got her into this position, and she shows no signs of slowing down.
"I plan to bring my hunger for learning, passion for advertising and a strong reputation for building lasting relationships to the table in Dallas," Lee said. "When I return to school, I want my supervisors and peers to think of me as a humble, dedicated young woman that is an excellent representation of the Missouri School of Journalism."
Lee was also selected as an AAF-Kansas City Foundation Scholar at the beginning of May. The foundation awards annual scholarships to select college students throughout the Midwest for their passion in advertising, marketing and graphic arts.
Along with Lee, fellow strategic communication students Miranda Cowan, Derrick Lin and Marta Witko were also awarded scholarships from the foundation. These scholarships include free membership in AAF-KC for a year, a $1,000 stipend per semester, and a mentor from the Kansas City area.
Updated: September 25, 2020
Related Stories
Expand All
Collapse All
---