Junior Miranda Cowan Selected for National AAF Stickell Internship Program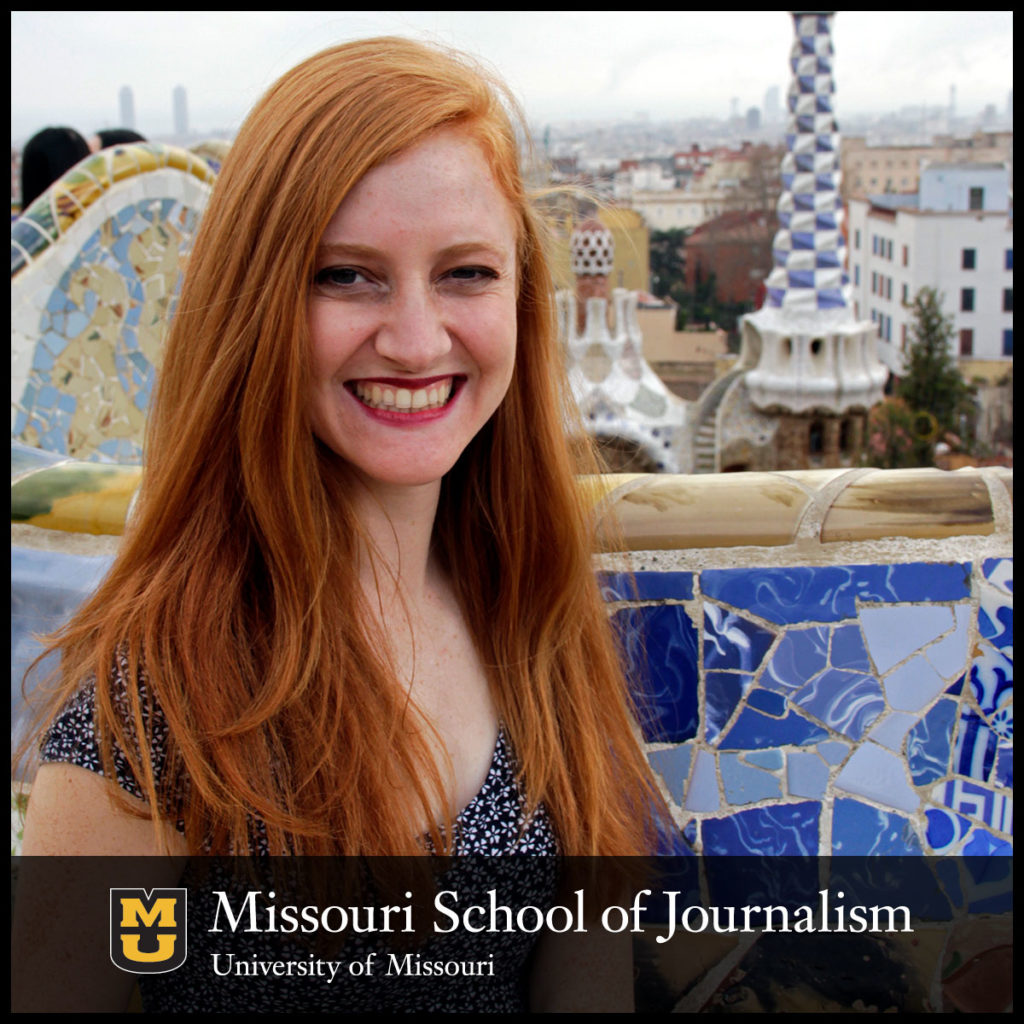 Junior Miranda Cowan will serve a paid, 10-week internship at The Richards Group in Dallas this summer.
She Will Serve a Paid, 10-Week Internship at The Richards Group in Dallas This Summer
By Yue Tang
Columbia, Mo. (March 23, 2017) — Missouri School of Journalism junior Miranda Cowan is one of 20 American Advertising Federation student members nationwide selected for the 2017 AAF Stickell Internship Program. She will serve as an intern at The Richards Group in Dallas this summer.
The AAF Vance and Betty Lee Stickell Student Internship Program places outstanding juniors with a paid 10-week summer internship in media organizations, advertising agencies and brands. Cowan will receive a stipend of $4,000, plus either a $1,500 scholarship or assistance with housing to help defray her living expenses. More than 250 honor students have completed this highly competitive program since 1989.
This program is intended to raise awareness and understanding of the advertising processes and business ethics among future advertising professionals by providing real-world, hands-on experience at top firms in the integrated marketing communication industry.
Professor Holly Higginbotham, who serves as faculty adviser to AAF Mizzou, nominated Cowan for this program. Nationwide, 52 students were nominated as the best, most deserving individuals from their AAF student chapters this year.
From St. Louis, Cowan is focusing her strategic communication studies on copywriting, with a minor in Spanish. She is a member of Phi Sigma Pi National Honor Fraternity and Mizzou Wishmakers. Cowan is currently studying abroad in Barcelona through the school's Global Programs, where she serves as a content creation intern at All Media Consulting.
Cowan has been a part of AAF Mizzou since her freshman year. She got more involved this past fall by attending some of the conferences with other AAF Mizzou students, such as the Student Advertising Career Conference in Chicago and SPARK KC.
Cowan said that her experience at the school helped her application to stand out.
"The way the strategic communication interest area is structured has allowed me to gain experience in multiple areas of the field and become more well-rounded, which has been a point of differentiation from other schools' programs," Cowan said. "The extracurricular activities through the J-School were also great."
Cowan said The Richards Group internship will help her learn more about how a creative department functions and give her the opportunity to work on a variety of real-world accounts.
"I know this experience will be valuable going into my senior year and preparing for life after graduation," Cowan said.
Updated: October 14, 2020
Related Stories
Expand All
Collapse All
---