AAF Mizzou Receives National Recognition for Membership Growth
American Advertising Federation Cites Chapter's Outstanding Recruitment Efforts, Increased Participation, Networking Opportunities
By Patrick LeBeau
Columbia, Mo. (Oct. 12, 2015) — The American Advertising Federation has recognized the student chapter at the University of Missouri for its outstanding recruitment efforts for the 2015-16 academic year and year-over-year improvement from last year.
AAF Mizzou, the Missouri School of Journalism's ad club for students interested in strategic communication, was recognized for its membership increase following a year of steady growth. With just 34 members in 2014, the organization now has 110 active members.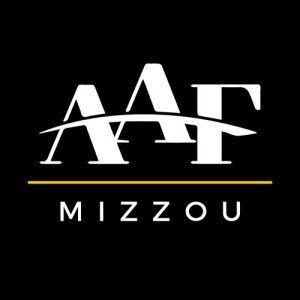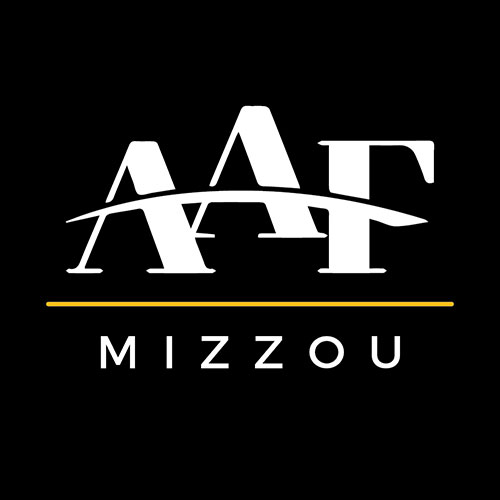 "One of the goals our AAF leadership team set at the beginning of the semester was to increase membership," said Holly Higginbotham, the chapter's faculty adviser and an assistant professor. "Our president, Brooke Burge, has done a terrific job of getting students excited about being part of AAF Mizzou and the activities it has planned for the year."
Through Burge's leadership to provide more engaging activities, speakers and learning opportunities for AAF Mizzou members, the organization has already successfully met many of its strategic goals outlined before the start of the semester.
"I think our chapter's membership grew because we created goals to increase our membership while creating a sustainable organization," Burge said. "We approached it like an advertising campaign, building our faculty and student engagement and rebranding our online presence to better connect with the School's students and share what AAF Mizzou has to offer."
In addition to an Oct. 8 congratulatory message from its parent organization, AAF Mizzou also was awarded a $175 Amazon gift card to expand chapter efforts and assist with organizational events such as networking conferences and speaker seminars held on campus.
This semester, AAF Mizzou has planned a combination of speakers, resume workshops and networking events for its members. These activities will help members learn more about professionalism and working in the field of advertising. Later this semester, 24 student members will travel to Chicago for two days to visit and tour several top advertising agencies, including firms such as BBDO, Leo Burnett and Ogilvy & Mather.
Some members also are participating in the National Student Advertising Competition this academic year, performing market research and developing an integrated marketing campaign for a national client to learn what it's like to realistically create an entire new advertising campaign in the industry.
Updated: September 10, 2020
Related Stories
Expand All
Collapse All
---