Sports and Entertainment Promotion Class to Develop Brand Campaign for The Basketball League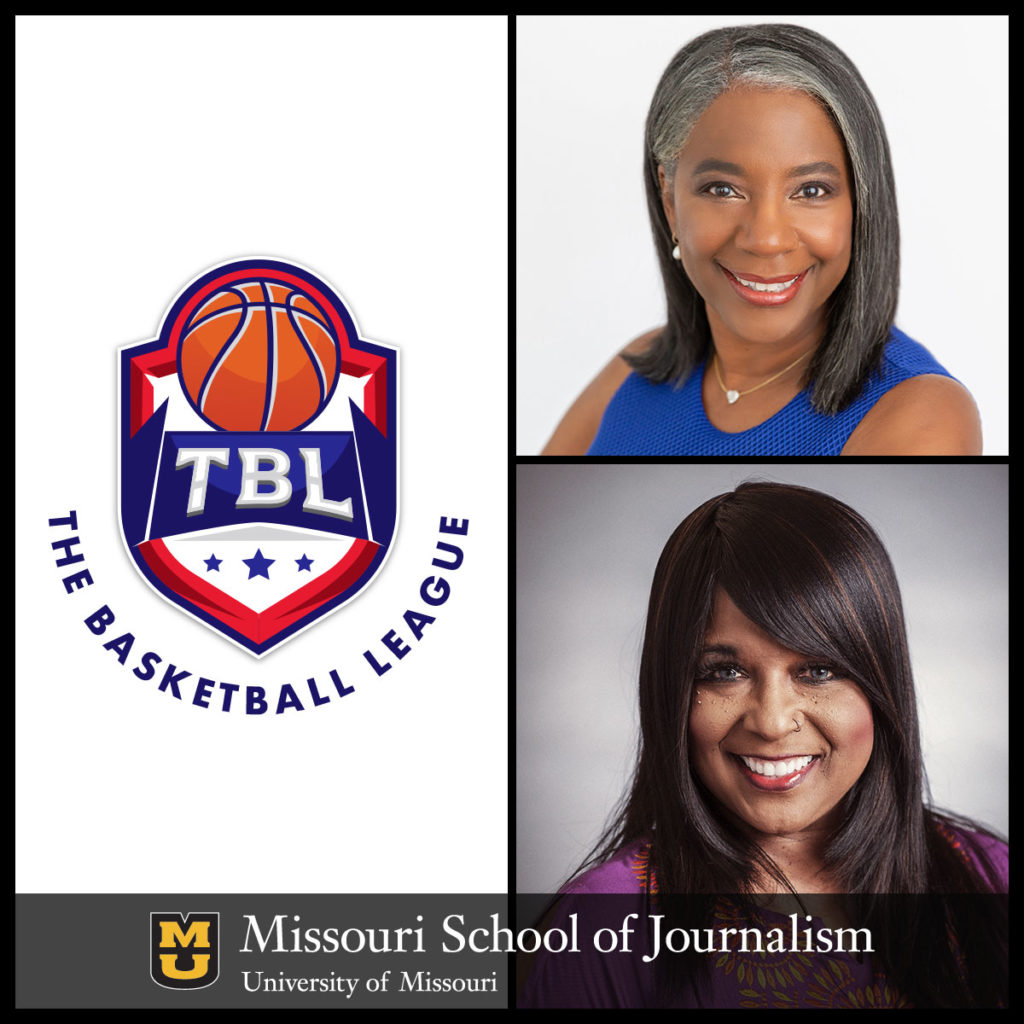 Missouri students in Cyndi Frisby's Sports and Entertainment Promotion class will be helping to build a winning brand for The Basketball League, owned and managed by CEO Evelyn Magley (upper right).
Strategic Communication Students at the Missouri School of Journalism Will Help a New Professional Basketball League Develop a Strategy to Launch Its Brand in 2019
Columbia, Mo. (Sept. 5, 2018) — During the fall 2018 semester, The Basketball League (TBL) will serve as a client of the Sports and Entertainment Promotion class taught by Professor Cynthia Frisby. The goal of the campaign will be two-fold: to build the TBL brand and to help the league find ways to support nonprofit entities in the cities of each team. TBL currently has 11 teams in place for its launch in January, with future teams yet to be named.
"We are ecstatic to work with the students, Dr. Frisby and others who share our dream to positively impact communities through sports and entertainment," said Evelyn Magley, the CEO of TBL and the first African-American female owner of a men's professional basketball league in the U.S.
Students benefit, Frisby said, by gaining real-world experience in the professional sports and entertainment area. Frisby is the author of a new book, "How You See Me, How You Don't: Essays on Stereotypes and Representation of Media and Its Effects on Minorities, Women, and Adolescents."
"This partnership will help ensure the promotional strategies appeal to a millennial generation, the generation of change," Magley said.
Updated: November 4, 2020
Related Stories
Expand All
Collapse All
---