5th Annual Unity Conference Empowers Millennials in Media Industry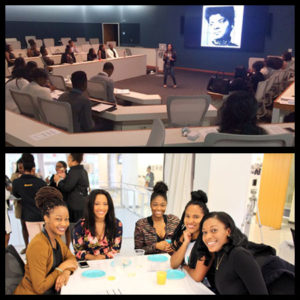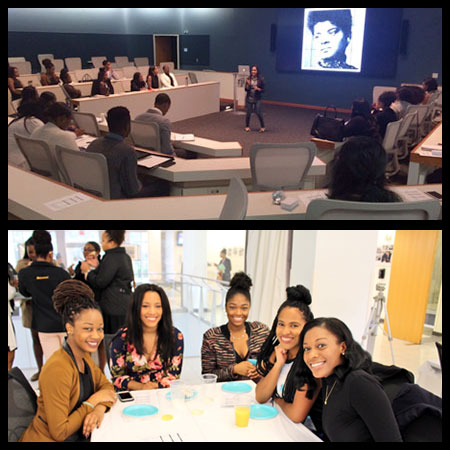 TV Host, Writer and Actress Stacy Ike, BJ '13, Served as the Keynote Speaker
By Seinga Macauley
Columbia, Mo. (Nov. 30, 2016) — TV host, writer and actress Stacy Ike, BJ '13, headlined the recent 5th annual Unity Conference sponsored by the National Association of Black Journalists Ale Chapter (NABJ-MU) at the University of Missouri.
The theme of this year's conference, "Millennials in Media," focused on empowering students to use their age as an advantage in the journalism and strategic communication fields. Workshops were hosted by MU students, journalism organizations such as the Online News Association and Mizzou Women in Media, journalism school faculty and outside media professionals.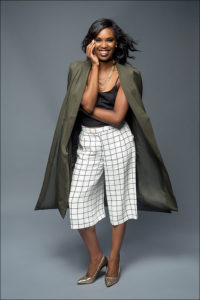 Ike has worked the red carpet interviewing A-List celebrities in Los Angeles and Australia and has a passion for storytelling in all of its forms. From Houston, she is the co-founder of NAOMILiving.com (Not Afraid Of My Imperfections), which she describes as an encouraging and uplifting space for fellow dreamers. As a millennial thriving in media, Ike says she believes branding, content, "the grind" and networking are four areas millennials need to stand out from the crowd.
"Just be the best. You have to be the best. There are so many other people who have the exact same opportunity as you, but to stand out you have to go above and beyond," Ike said. "It means being intentional, doing your research, working a room. Be the best, and learn how to do it yourself."
The conference motivated students to make the best of their time and take their stance in the journalism industry.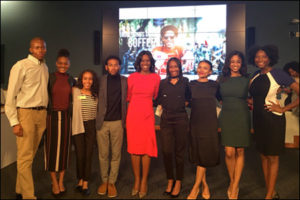 "It was helpful to someone who is specifically a first year in college and it really jump-started what I want to do. I'm really glad that I came," freshman Taylar Warren said.
NABJ-MU's Unity Conference was created in 2011 to unite journalism students, organizations and more of diverse backgrounds through workshops and networking opportunities. The organization focuses on striving for excellence by encouraging diversity, educating through mentorship and promoting unity in the field of journalism. The MU chapter was named national Chapter of the Year by the national organization in 2014. The MU chapter was also a recipient of the NAACP Organization of the Year award in 2013. Associate Dean for Graduate Studies Earnest Perry serves as the chapter adviser.
Updated: October 9, 2020
Related Stories
Expand All
Collapse All
---