Association for Women in Sports Media Names Mizzou Student Devin Kane an 'AWSM Scholar'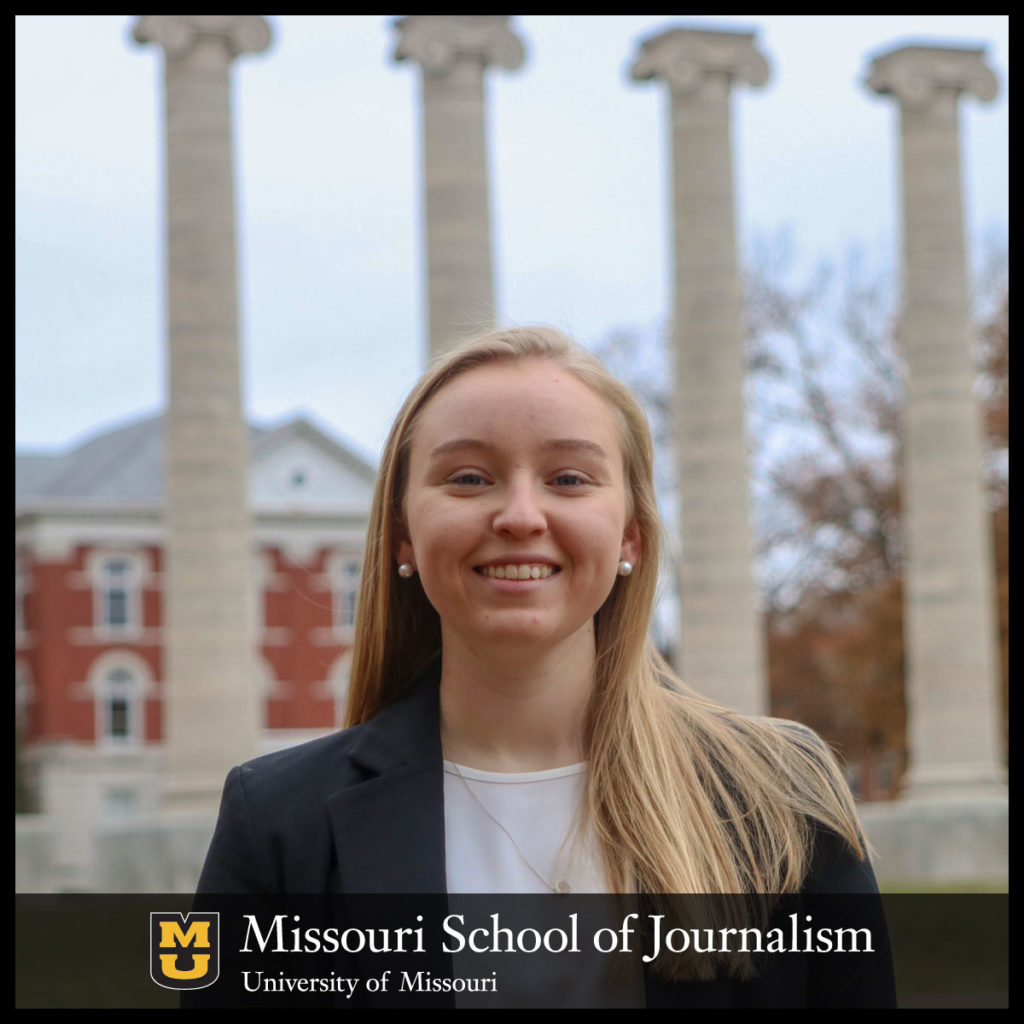 University of Missouri strategic communication junior Devin Kane has been named one of eight AWSM Scholars nationwide. Kane will receive a $1,000 scholarship and work a paid internship with USA Softball in Oklahoma City this summer.
Strategic Communication Junior Will Receive $1,000 Scholarship, Paid Summer Internship
Columbia, Mo. (Dec. 18, 2018) — The Association for Women in Sports Media has named Missouri School of Journalism junior Devin Kane as one of eight AWSM Scholars nationwide. She will receive the Joyce-Jenks Family Scholarship and work a paid internship with USA Softball in Oklahoma City this summer.
Kane, from Edwardsville, Ill., has interned in the strategic communication department of Mizzou Athletics for three years. She also serves as the digital coordinator for the AWSM student chapter at Missouri and has worked on the social media team for the Women's College World Series and the NCAA Division I Wrestling national championships.
"Being an AWSM Scholar is such an honor, and it means so much to me that I get to represent our Mizzou AWSM chapter," Kane said. "I am so excited to spend my summer at USA Softball learning and growing in the industry. I am very grateful to the Joyce-Jenks family for the scholarship and the mentorship they have extended to me because, without them, none of this would be possible. This internship will have such a huge impact on my career."
Another Mizzou student, Jamila St. Ann, also won an AWSM Scholar award. St. Ann, a master's student in the College of Arts and Science Spanish literature program, was chosen to receive the Betty Brennan Scholarship and will intern with the Sporting News in Charlotte, N.C.
"The MU student chapter of AWSM is thrilled to have not one, but two of our students selected as national scholars for 2019," said Associate Professor Elizabeth Frogge, who also serves as faculty adviser for AWSM Missouri. "This honor will allow junior Devin Kane and graduate student Jamila St. Ann to intern at highly-sought-after sports organizations as well as provide them financial support."
The AWSM Missouri student chapter was founded in 2013 and received the Student Chapter of the Year Award in 2015. This is the second year in a row a University of Missouri student has been chosen as a national scholar; chapter president and senior Anne Rogers previously interned at MLB.com over the summer of 2018.
"AWSM Missouri continues to become a more diverse group of students studying and interested in sports journalism. Kane and St. Ann will also receive a fully-paid trip to the AWSM national convention in Tampa in summer 2019, where they'll be recognized along with six other student recipients," Frogge said.
The AWSM Scholars Program is open to collegiate women interested in pursuing careers in sports media. Internship placements for the 2019 class also include CNN, Sports Illustrated, ESPN, MLB.com, the Connecticut Sun and USA Today.
Founded in 1987, the Association for Women in Sports Media (AWSM) is a worldwide organization of more than 600 women and men (professional and student) employed in sports writing, editing, broadcast and production, public relations and sports information. The Missouri chapter was one of the first AWSM student chapters in the nation, and membership has grown rapidly since its founding in 2013. In 2015 AWSM Missouri was named the national winner of the third annual Student Chapter of the Year. Associate Professor Elizabeth Frogge serves as faculty adviser for AWSM Missouri.
Updated: November 6, 2020
Related Stories
Expand All
Collapse All
---