ESPN veteran Michael Knisley to lead Columbia Missourian sports coverage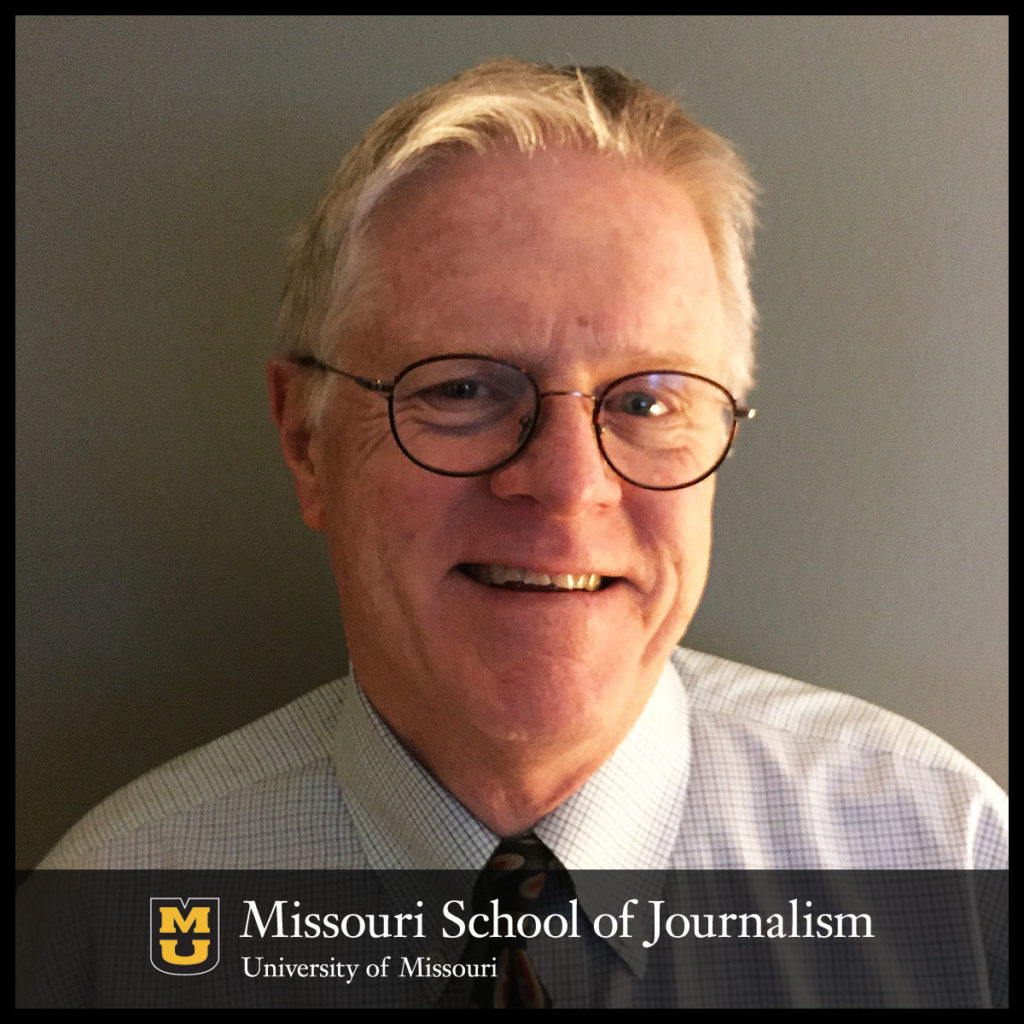 Award-winning multimedia sports editor Michael Knisley will serve as an assistant professor of professional practice and the new sports editor for the Columbia Missourian, effective Aug. 1.
The award-winning editor brings extensive national storytelling experience to the Missouri School of Journalism
Columbia, Mo. (July 11, 2018) — Michael Knisley, an award-winning multimedia sports editor with extensive national and major market storytelling experience, will be the new sports editor for the Columbia Missourian, effective Aug. 1. Knisley, who most recently was senior deputy editor for ESPN.com and ESPN The Magazine, was selected from a national pool of candidates. He also will serve as an assistant professor of professional practice on the Missouri School of Journalism faculty.
"The School has a long history of preparing some of the top sports journalists in the industry," said David Kurpius, dean of the School. "Michael will build on this strong tradition by helping students understand the sports business, improving their writing and storytelling skills, and teaching them how to connect with fans."
The Missourian is a community morning newspaper that serves the approximately 175,000 citizens in and around Boone County and is one of the Missouri School of Journalism's hands-on, real-media outlets that provides professional experience for students. In addition to the Missourian, the School operates a statehouse bureau in Jefferson City; NBC-affiliate KOMU-TV, NPR-station KBIA-FM, Vox Magazine, Missouri Business Alert and Global Journalist. There are also two strategic communication agencies: MOJO Ad and AdZou.
The Missourian is recognized annually for outstanding journalism by the Missouri Press Association, winning 57 awards and the Gold Cup for amassing the most points in its circulation class of 5,000 to 15,000 in the 2017 competition. Three Missourian reporters received top-10 honors in the 2018 Associated Press Sports Editors competition. Missourian work has earned awards in various national competitions for college journalism students.
Missourian reporters cover a wide range of sports, producing multimedia packages for Mizzou's participation in the SEC Conference as well as area school and community sports activities. They report on societal issues that intersect with sports and follow collegiate athletes who are involved in professional sports.
The Missouri School of Journalism is host to the annual Sports Journalism Institute, a nine-week training and internship summer program for college students interested in sports journalism careers. One goal of the institute is to enhance racial and gender diversity in sports departments nationwide.
Knisley's experience makes him a natural to lead students in developing their sports journalism talent across media platforms, said Ruby Bailey, the Missourian's executive editor and the Missouri Newspaper Management Chair.
"Students, our readers, alumni and others who follow sports activities in mid-Missouri will benefit from Michael's leadership and deft editing skills," Bailey said. "Sports has it all: action, drama, numbers that all translate to compelling storytelling opportunities."
As senior deputy editor for ESPN.com and ESPN The Magazine, Knisley managed Major League Baseball coverage, directed themed multimedia content and supervised cross-platform content integration. His 13-year career at ESPN.com also included overseeing investigative reporting, directing breaking news coverage and launching platforms for opinion and thought leadership. Previously, Knisley worked at The Sporting News and for American Public Media's Marketplace Radio.
Knisley has won numerous awards and recognitions: Sports Emmys, APSE, New York Press Club, Online News Association and The Webby Fifty. He earned a Master of Arts degree in journalism from the University of Colorado and a Bachelor of Arts degree in English literature and education from Northwestern University. Knisley also served as a Knight-Wallace Fellow at the University of Michigan.
The School's student chapters of the Associated Press Sports Editors and the Association of Women in Sports Media look forward to working with Knisley.
"We welcome the addition of Knisley to the team of hands-on professionals who coach students on their coverage of collegiate and professional sports," said Elizabeth Frogge, associate professor and AWSM adviser.
Updated: February 2, 2021
Related Stories
Expand All
Collapse All
---