Annie Dankelson to Intern at MLB.com as Part of Her Selection for the National Sports Journalism Institute
The Columbia Missourian Newsroom Will Host the Boot Camp Portion of the Program
By Rebecca Dell
Columbia, Mo. (Feb. 6, 2014) — Missouri School of Journalism junior Annie Dankelson has been selected as the Missouri Scholar for the national Sports Journalism Institute. She will participate in the prestigious program's boot camp before beginning a summer internship at MLB.com.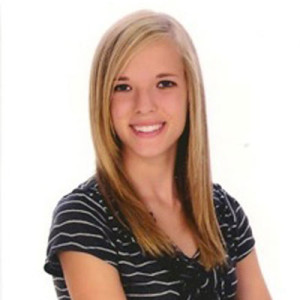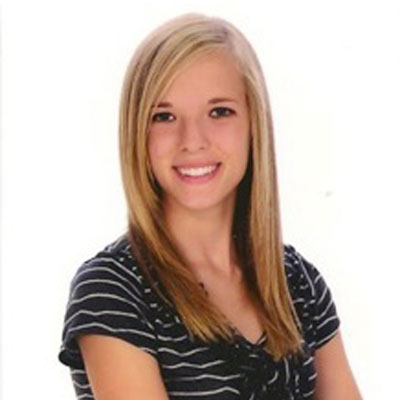 Dankelson, from Aurora, Ohio, is a magazine writing major. A reporter for the Columbia Missourian, she currently covers the softball team. Previously Dankelson reported on MU gymnastics and Columbia College softball. She is a member of the Association for Women in Sports Media.
"I am extremely honored to be a part of this program," Dankelson said. "I know I will be among great talent from across the country, and I'm excited to promote diversity within the sports journalism field."
SJI was designed in 1993 to help women and minority students secure jobs in the sports media. Today, about 275 SJI alumni are working at news outlets across the country.
Dankelson is one of 11 chosen for the SJI Class of 2014. The students will spend May 30-June 7 training in Columbia, Mo., after which they'll disperse to internships throughout the country.
This year is the third year the boot camp phase of the program will take place in the newsroom of the Columbia Missourian. Since the partnership began, Missouri has nominated one scholar each year to take part in the program.
"This partnership has been a blast. The SJI class sends a jolt through our newsroom," said Greg Bowers, associate professor and the Missourian's sports editor. "The relationship has matured from joining in with our newsroom budget meetings to adding to the newspaper's Special Olympics coverage. We're more excited about the third year of this relationship than we were about the first."
SJI's other partners include the Association for Women in Sports Media, the Asian-American Journalists Association, the National Association of Hispanic Journalists, and the National Association of Black Journalists. Sponsors include ESPN, Associated Press Sports Editors, MLB.com, USA Today and the National Football League.
Gregory Lee Jr., a 1994 SJI alum, the executive sports editor at the South Florida Sun Sentinel and former president of the National Association of Black Journalists, is on the board of directors at SJI. In 2013, Lee received the Missouri Honor Medal for Distinguished Service in Journalism for fostering the development of young sports journalists.
"The partnership with the University of Missouri has enhanced our training portion of this program," Lee said. "We enjoy coming to Columbia and we are looking forward to having Annie continue the SJI/Missouri standard of excellence."
Also participating in SJI's boot camp in Columbia will be Leon Carter, a member of the SJI Board and executive editor of ESPN New York, Mary Byrne, the second vice president of Associated Press Sports Editors and managing editor of USA Today Sports.
Updated: July 21, 2020
Related Stories
Expand All
Collapse All
---